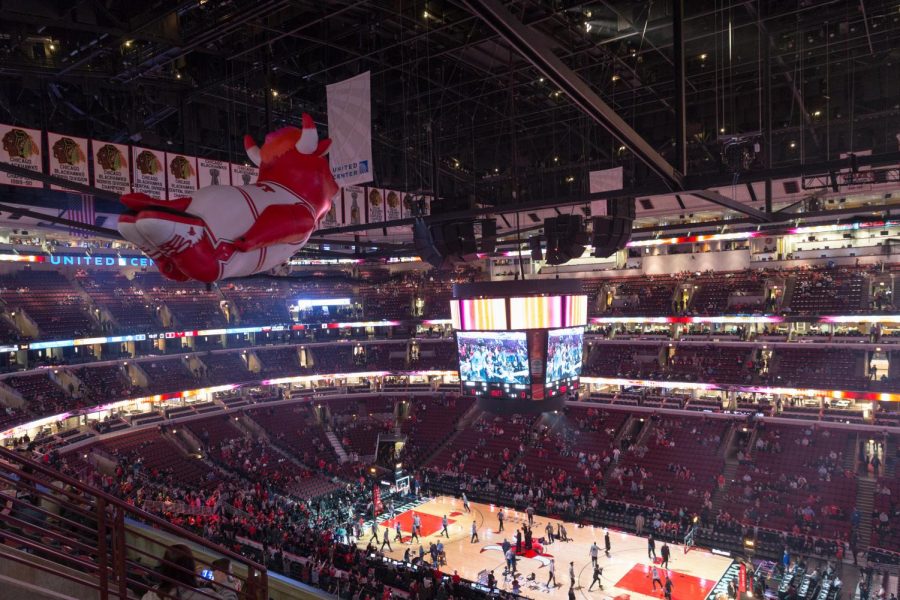 Mack Male, Wikimedia Commons
The State Of The Chicago Bulls (A Debate)
Two Forest Scouts writers debate the future of the Chicago Bulls.
February 6, 2020
Boylen: Resurrecting the Bulls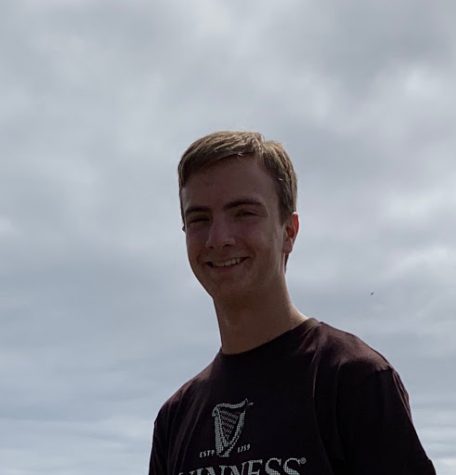 Chicago Bulls Head Coach Jim Boylen is reviving basketball. He's taking a sport filled with colossal egos lethargically frolicking around a court and beefing on Twitter and injecting grit and effort back into it. The Bulls' front office has handed the reigns of the franchise to a tough, determined coach who is guiding the team back to relevance.
The Bulls had it all. In 2010-11, Derrick Rose, the youngest MVP of all time, starred at point guard; Joakim Noah and Carlos Boozer, one of the best frontcourts the Eastern Conference has ever seen, owned the paint; Tom Thibodeau, a brilliant defensive mind, led them as head coach. They had the best record in the league and entered the playoffs with championship expectations. However, Derrick Rose suffered a torn ACL and the slide into irrelevance began. 
The injuries piled up for Rose, and Thibodeau was blamed for poorly managing the workload of his players. The Rose era in Chicago soon ended – before it ever truly got going – but Jimmy Butler was in the midst of blossoming into a star. The 30th pick in the 2011 draft was thriving under Thibodeau and developing into one of the best two-way players in the league. 
The Bulls decided that being a perennial playoff contender under Thibodeau wasn't good enough and canned him. They brought in Fred Hoiberg from Iowa State who was known as a young, innovative "players' coach."
To put it simply, Hoiberg's tenure was a disaster. His "players' coach" mentality resulted in Butler growing frustrated and demanding a trade, Bobby Portis socking Nikola Mirotic in the face in practice, and failure to even tank properly. 
So Gar Forman and John Paxson promoted assistant coach Jim Boylen to the head coaching position in 2018. GarPax realized that "players' coaches" don't work and they made a mistake in firing Thibodeau. So they promoted Boylen who has a similar fire and grit to Thibodeau. 
Boylen has the Bulls on track to return to greatness. He knows what it takes to thrive in the NBA. Giannis Antetokounmpo isn't leading the best team in the league by making nice with all of the other top players in the league and having workouts with them in the summer. No, he's been dominating the league with his killer and a team-oriented mentality. 
This is what Boylen is instilling in his players. He's channeling their grit. Yes, this may have resulted in a player mutiny last year. However, the players realized that they had no right to disrespect their coach like that because they were quite frankly terrible. Boylen squashes these prima donnas' egos because NBA teams can't win with players putting themselves above the team. 
Fans and media want Boylen fired. They're frustrated with the team's underperformance, but this isn't Boylen's fault. At some point, the players have to be blamed, and after two different head coaches, Zach Lavine and Lauri Markkanen have yet to lead the Bulls back to relevance. It's time to stop putting all the blame on the head coach and accept that the Bulls' roster is not fit to go deep in the playoffs. 
Boylen is precisely what the Bulls need to become legitimate contenders again. He develops players, motivates them to play hard, and ensures that everyone is locked in on winning a championship and nothing else. If Jim Boylen can't lead this current Bulls roster to the playoffs then nobody can.
Leave a Comment
The Bulls Are A Mess!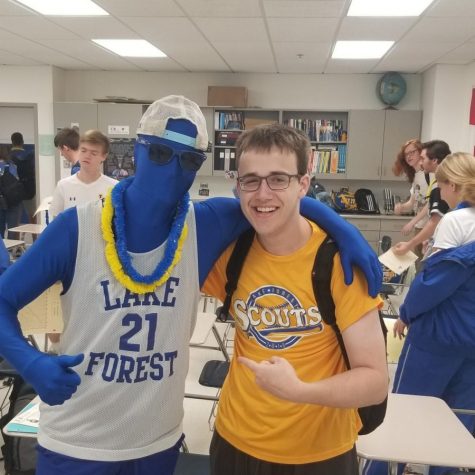 Even though the 2010-11 season was ten years ago, it honestly feels more like fifty years ago with the struggles over the Chicago Bulls the past decade or so. 
My colleague Ryan Peters believes that this team is going in the right direction under the tutelage of head coach Jim Boylen, and while I do agree with the fact that the Bulls do have a structure under Boylen unlike the team did under Fred Hoiberg, there are still major flaws facing this team.
Let's start with upper management. The main culprits are obviously the duo of Gar Forman and John Paxson. Their incompetence and inability to assess talent have hindered this team for the past few seasons and it is quite evident that the team has not been able to develop many players.
The only players that I can think of when I look at players the Bulls have been able to develop, the lone one that I think of is Zach LaVine. Players like Kris Dunn, Lauri Markkanen, Wendell Carter Jr., and Chandler Hutchison have gapping issues in their games that needed to be fixed a long time ago. Dunn is a great defensive player, but his offense is spotty. Markkanen is a great offensive player, but he is an inconsistent shooter and is atrocious on defense. The same thing can be said about Carter when it comes to his defense. While his offense has looked decent at some points this season, he still has a long to go if he wants to be a good two-way center.
Then you have other players like Coby White and Daniel Gafford, who are arguably better players than the ones playing in front of them. Why has Coby White not started this season? He is clearly a better overall player than Tomas Satoransky or Dunn who are role players who should be coming off the bench. Why is a guy like Thad Young, who has gotten progressively better at his new role with the team in constant trade rumors? I thought you guys brought him in to guide the young players over the next few years.
When we get to Boylen, I will admit that he is better than Hoiberg by lightyears, but there is no way he is the great head coach. When your players aren't listening to your message, there is a lack of respect for you. I get you were an assistant under Popovich, but for god sakes, your way at getting players to buy into your system is pathetic! 
So here is my final point, the Bulls need to get better. Forget the fact they may be in a playoff spot. Forget the fact that the team is young. When you have idiots running your day-to-day basketball operations, you're not going anywhere until those guys are gone. Get Boylen and GarPax out of here!

Loading ...
Leave a Comment