Mamba Forever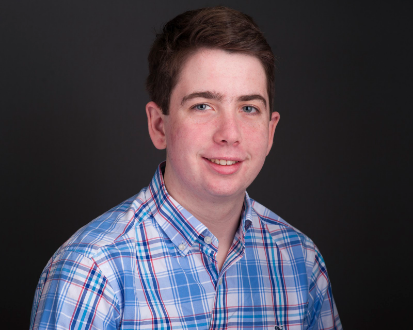 When the news was broken to me I was waiting with friends to play our next intramural basketball game, when two of my friends came up to me and very nonchalantly said "Kobe died."  
That was it, plain and simple.
Just like everyone else's reaction to the news, I was stunned, but immediately said, "nice try guys," and proceeded to watch the game that was going on before ours. They said, "no really dude, go look."  I went to get my phone and when I unlocked it and went into twitter, it was blowing up, everything was about Kobe Bryant and his death, but I still didn't believe it for a good 15 minutes afterwards.  
Once ESPN Insider Adrian Wojnarowski tweeted confirming the news, I just felt like something was taken from me, and so did all of my friends.
Kobe Bryant is among those dead in a helicopter crash outside Los Angeles, a source confirms to ESPN.

— Adrian Wojnarowski (@wojespn) January 26, 2020
Kobe is a player that many people my age and a little older that was the closest  thing we got to see to Michael Jordan. I never got to see him in person, but watching him on TV was truly stunning, watching how he dominated the game and took over when his team needed it.
There are so many iconic things that have come from Kobe, such as yelling "Kobe!" every time people would throw something out in middle school (LFHS Basketball did this on the 24th minute of each hour Tuesday in his honor), to his famous not-flinching moment against the Orlando Magic, to watching his final game where he dropped 60 points against the Utah Jazz to solidify his place in history.
Even growing up as a Bulls fan, and always sticking by the fact that Michael Jordan is the greatest player of all time, Kobe affected me such as if he was playing on the Bulls.  Every 4th grader watching Kobe Bryant on TV hitting game-winning shots, making free throws with a torn Achilles, and winning championships are inspired to do the same thing on the hardwood.
Something that stuck with me from Kobe Bryant most of all is what he did after his basketball career, and how he never was going to get rid of the "Mamba Mentality" in every thing he did. How many basketball hall of famers can you say won an Academy Award right after their career ended? Kobe did that.
Kobe stood for everything that was hard work, being a family man, and loving the game of basketball.  From coming straight out of high school to play in the NBA, to influencing the next generation of girls basketball with his daughter Gianna, who also unfortunately passed in the helicopter crash on Sunday, Kobe will forever be a legend.  
"Heroes come and go, but legends never die."