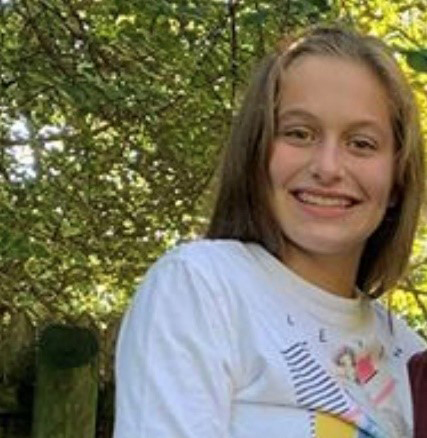 Bella Ranallo
She has only been in high school for one semester, but freshman Bella Ranallo's hard work and determination have already earned her a spot on the girls Varsity basketball team this year.
Assistant Basketball Coach and Volleyball Coach Reanna Lindsey-Perera has watched Bella's development as a player and a person throughout this year.
"Bella may be small, but you wouldn't know it by the way she plays. She is super aggressive and not afraid to battle it out on the court. She's constantly working to become a better athlete," she said. "Her commitment to being the best she can be isn't something you see everyday from a freshman. She made captain right away on the freshman volleyball team, and I'm excited to see how she'll step up as a leader in basketball."
Without a doubt Bella's athleticism and her kindness have led her to a great beginning of her high school years. She continues to amaze her teammates, teachers, coaches and friends with her attitude.
"Bella is such a hard-working, dedicated student. I know I can depend on her for anything in class because she is someone that leads by example," said Biology teacher Ms. Pranke.
While Bella has the skills and confidence to succeed on the court, her friends are equally impressed with her skills as a listener.
"She is a great friend and teammate because she cares for others and is great to talk to about anything," said teammate Rachel Kaus. "Bella is also very funny and just overall an amazing person. I am so lucky to have her as a friend."