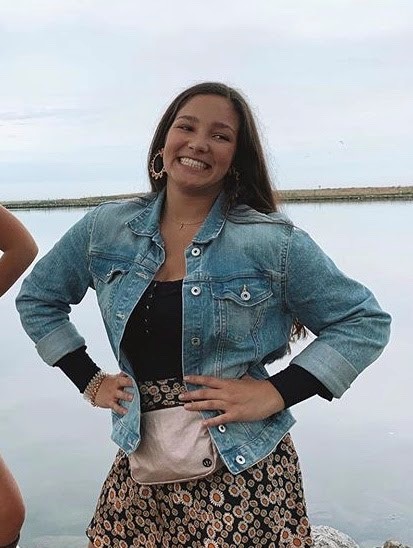 Christina Carris
Sophomore Christina Carris's unwavering optimism and kind-hearted demeanor positively impact those around her on an everyday basis.
Unsurprisingly, Carris is the captain of the JV poms team.
"Christina is a natural leader and a positive influence on everyone around her," teammate Molly Bondoc said. "During poms, if we ever have to do a hard workout or run our dance a lot of times, she is always the one encouraging everyone and keeps a positive attitude even when we are all tired."
Her teammates are not the only ones who notice and appreciate her enthusiasm and ability to propel her team forward.
"Christina Carris is an extremely hard working athlete that is consistently motivated," poms Coach Emily Sokoloski said. "Her drive for success and improvement truly makes a difference in her everyday practice. Christina's leadership carries the team with her positivity and how much she truly cares for each of her teammates on and off the floor."
Aside from her involvement with the dance team, Carris is a member of both student council and Model UN.
Her peers say she has a genuine ability to connect with others and put their needs before her own.
"Christina is one of the sweetest people I have ever met and she's always been there for me for as long as I can remember," sophomore Carly Kisselle said. "She constantly puts others above herself and I love her for that."