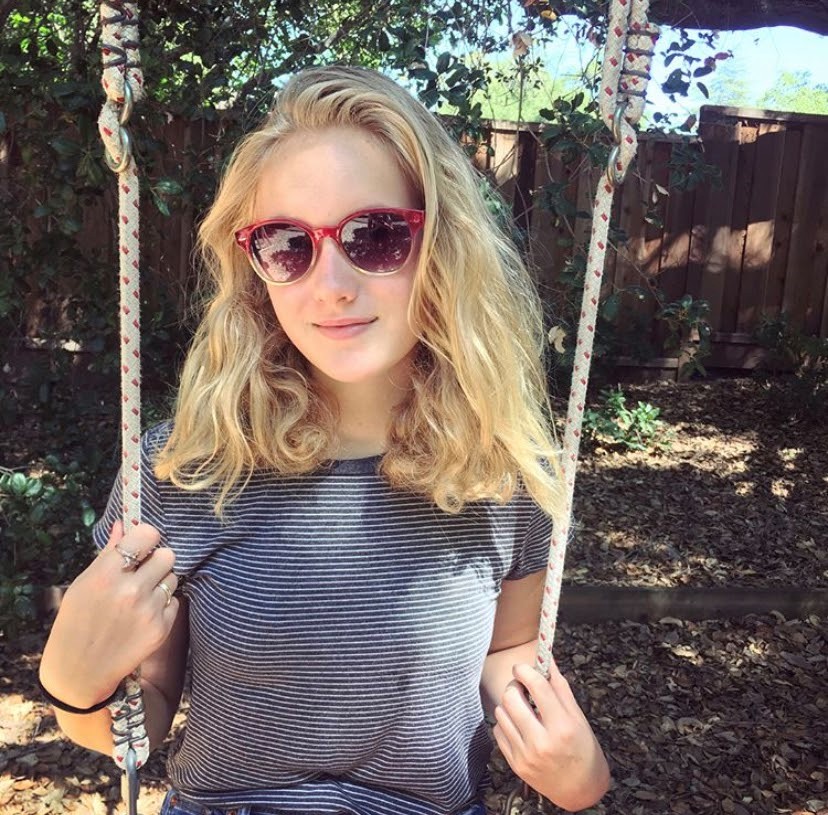 Anna Randall
If you've seen a theatre production at LFHS in the past couple of years, you've probably seen a blond-haired girl doing her homework on a ladder, turning in her friends to the Thought Police, or fainting at the sight of a "roustabout."
That girl would be junior Anna Randall.
Randall moved to Lake Forest from Ohio right before her freshman year. Wanting to be a part of the theatre productions, she immediately got involved with the tech crew for the Senior-Directed One Acts in 2017.
She participated in tech throughout the rest of her freshman year. She was a driving force on The Brothers Grimm Spectaculathon, The Amish Project, and one of the most technically demanding shows LFHS has done: Beauty and the Beast. A close friend to Randall on tech, senior Isabel Wiesner, applauded Anna's hard work and dedication.
"I met Anna though tech crew, and immediately saw how determined she was to make each show a success. We have worked on musicals, plays, and music shows together, and she always goes above and beyond to make sure that whatever show we are working on runs smoothly. She is also a lot of fun.'
Fast forward to her sophomore year, when Randall auditioned for the freshman/sophomore play Our Town, earning the lead role as Emily Webb. For the rest of that year, the spotlight shined on Randall, as she played Gladys in 1984 and had featured roles in the spring musical, All Shook Up. A fellow cast member in 1984 and All Shook Up, Michael Daniels, said that he "could not talk positively enough about Anna."
"Anna is an incredible actress and singer. She is an exceptionally hard worker. But above all else she is a kind-hearted and caring person. Anna is a dear friend, one that I would not trade for the world."
Randall is just starting to show us all she can do. With a year and a half left at LFHS, and it wouldn't surprise anyone if the spotlight is on her again very soon. Keep being you, Anna, we'll be in the audience watching!