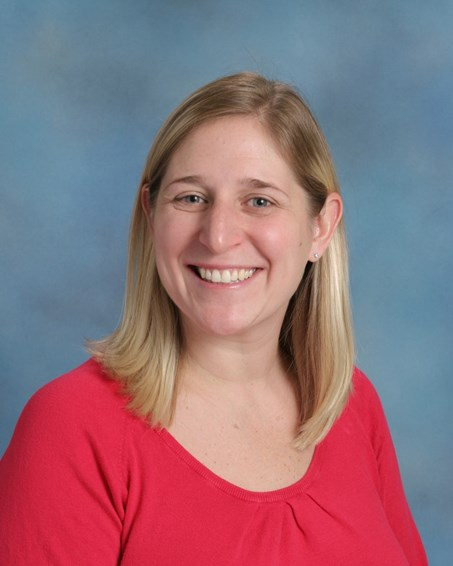 Mrs. Jennifer Van Skyock
If you don't already know Mrs. Jennifer Van Skyock, or Mrs. V, it is a must to get to know her as soon as you can. She has the most uplifting and entertaining personality, and you will never find yourself bored in her class.
Many seniors have a special connection with Ms. V because of the "family environment" she creates, senior Emily Sobolewski said.
For example, she hands out her prestigious Muffin of the Month awards. Each month, she gives two people muffins to award them for their hard work. This gives the students a little more motivation to work harder.
"She connects with us as more than just students and creates a family environment in the classroom,"  she said.
She is always open to talk to about literally anything, whether it is about your personal life, essays, or even what you had for dinner the night before. Her personality is very warm, and it's hard to find someone who has anything bad to say about her.
"She is funny, kind, and approachable," senior Jenny Badger said.
Maybe the family atmosphere comes from. Lexi, her oldest, graduated last spring from the University of Illinois. Lily is the middle child and a junior at Carmel Catholic. When she isn't teaching, Mrs. V is making tik toks with her youngest daughter, Chloe, who is in 5th grade. If you would like to watch them, follow @xx_queenchlo_xx. 
If you are lucky enough to be enrolled in one of Ms. V's classes, be prepared to never have a dull moment in that class. But definitely learn to love Sam Hunt, as Ms. V fangirls over him daily.