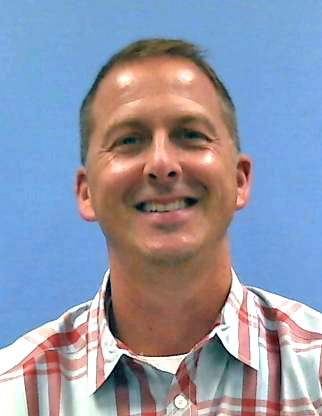 Dr. Alan Wahlert
You'll recognize him at the front entrance before school begins, greeting students as they get ready for their 1st period class. This tiny gesture is a reminder that Dr. Alan Wahlert is a guy who just wants to make a student's day a little bit brighter.
"After walking from remote parking, especially during crummy weather when you just feel so ramshackle, Dr. Wahlert's greeting at the front door would truly make my day," senior Ryan Peters said.
Dr. Wahlert is the Director of Teaching & Learning. When not watching his beloved Chicago Bears, he enjoys running and swimming. He and his wife have three children who attend Loyola Academy.
"Alan is a boss who guides with insight and inspiration, recognizes accomplishments, encourages and appreciates employees, and models thoughtfulness day after day," said Elizabeth Del Fava, an administrative assistant for Teaching and Learning.
Part of Dr. Wahlert's job is helping teachers and students find better learning strategies, but sophomore Will DeCoster respects his friendly personality.
"He's just a great guy," DeCoster said. "I'll see him in the hallways after class, and we'll end up chatting for a few minutes.
He is also found at many events throughout the year, like the pep rally, homecoming dance, ELS basketball game, prom, and many more. It just shows you how much he cares for our LFHS community.
The LFHS staff always want students to succeed, and Dr. Wahlert preaches student success year after year. He is just one of many amazing staff members who make student life better.