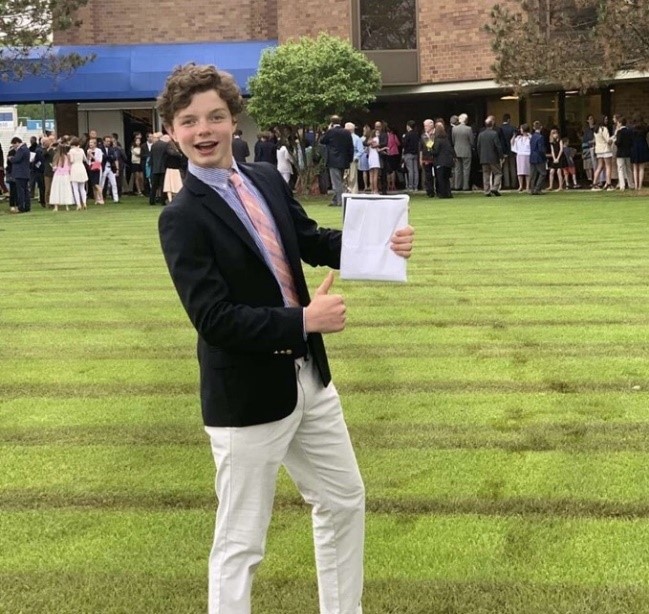 Jack Carrabine
It is rather difficult to find someone more enthusiastic and outgoing in the freshman class than Jack Carrabine.
The three sport athlete plays football, hockey and lacrosse, so he rarely finds himself bored.
As a stand out player on the Junior Varsity Hockey team, so far he has managed to earn the number two spot on the team in total points this year.
As well as excelling on the hockey team, his teammates can attest to the skills he brings to the football and lacrosse fields.
Long-time friend and fellow freshman Connor Hugenard plays football and lacrosse with Carrabine.
"I always love playing sports with Jack. He never fails to bring some energy to the table and a ton of enthusiasm. It makes playing with him so much more fun and enjoyable," said Hugenard.
Off the sports field, Carrabine maintains a charismatic personality towards life. He is almost always recognized for his humor, which is demonstrated through his infectious laugh and extroverted approach to life.
Senior Charlie Altounian, Carrabine's cousin, can attest to this personality.
"Jack is the kind of guy that will always make you laugh, even if we are all laughing at him most of the time," he said.