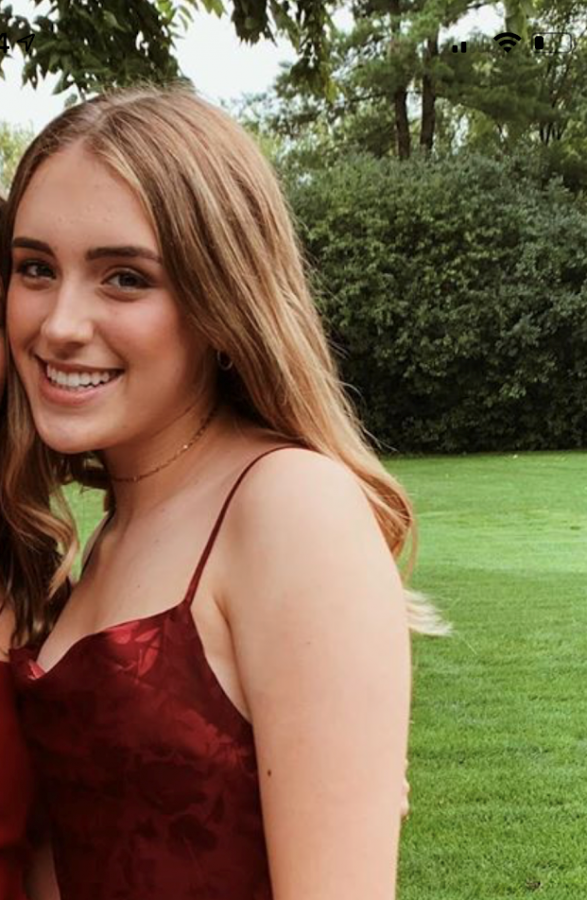 Lucy Rubinstein
In a common response to being asked about her close friend, junior Lucy Rubinstein, Yana Savistsky found it difficult to find only a few stand out moments of their friendship. She gushed that Rubinstein is "easily one of the most selfless and kind people I know," going on to add that regardless of anything that has happened in her day, Lucy is "always smiling and positive. You always feel good vibes whenever you walk by her."
Rubinstein was Savitstky's first friend when she moved to Lake Forest, and to this day they remain incredibly close.
"She immediately reached out to me and helped me acclimate to Lake Forest and the community. She has continued to be the same way to this day and I am so grateful for her."
A quality Rubinstein cannot deny about herself is that in every area of her life, she gives 100%. Whether it be pursuing her passions musically, academically, or being there for herself and those around her, she is always all-in. She is incredibly involved in her communities in and out of school.
Whether in choir or or madrigas or bel-cantos, Rubinstein has always been passionate about music. She has performed in the talent show, plays guitar and piano, sings, and studies at Interlochen over her summers.
Senior Jack Lavanway has known Rubinstein both at LFHS and Interlochen and can attest to her talent and genuine personality.
"She is crazy involved in music," said Lavanway, a fellow talent show pit band member this year. He went on to add that "Lucy has great taste in music and a great talent for it. I am so excited to work on talent show with her this year!"
Beyond her passion for music, she has a creative mindset with any media, and she's always willing t help a friend struggling with Chinese homework.  "She's always gonna be there for you no matter what,"  Savitstky said.
Rubinstein is the most willing person to stop and have a meaningful conversation with you no matter the situation or time. It could be something personal, or about Harry Styles' new song, but she is genuinely interested in getting to know and support you however she can.