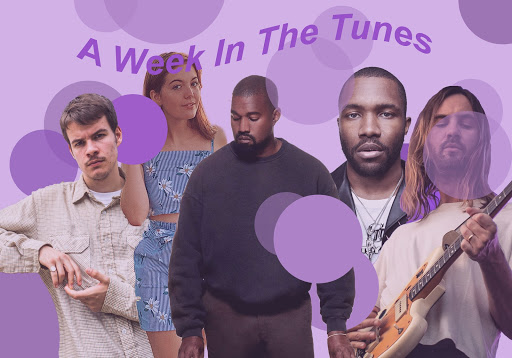 A Week in Tunes: Week 8
Cover: Rex Orange County, Kate Stephenson, Kanye West, Frank Ocean, and Tame Impala
As always, the end of the week means new music. Here is a look at five standout projects released this past week, and five projects to be on the lookout for over this upcoming week. To keep up with the latest tracks, make sure to follow the A Week In The Tunes Spotify playlist, which is updated weekly.
The Forest Scout took a week off this past week, but new music waits for nobody. This week's special edition of A Week in the Tunes will review some of the top releases over the past two weeks in preparation for the next seven days. Make sure to check the Spotify playlist for more great releases worth your ear that were not featured this week.
What's New: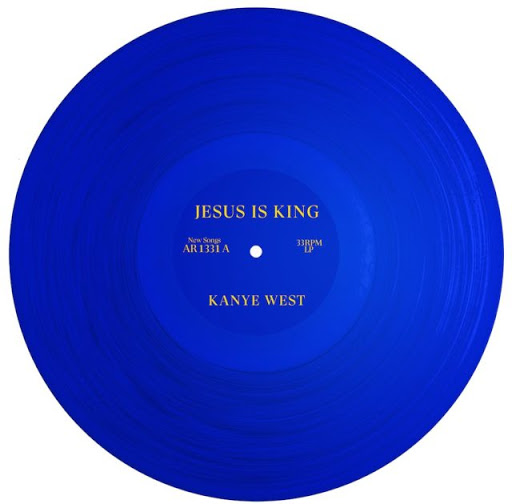 Kanye West ― Jesus Is King ― "Use This Gospel"
Ladies and gentlemen, the long-awaited album is finally out. Similar to the secrecy of Frank Ocean's recent release, with Kanye West nothing is confirmed until it is on your playlist; his new project, Jesus Is King, is a textbook example of that. The project was said to be released weeks ago, yet as September 27 came and went, some gave up on the idea of a new album. One month later, as the date of October 24 came around with no new Ye gospel album once again, long-time fans were disappointed, but not surprised. Everything changed during fourth period that Friday, though, as West finally released his long-awaited Jesus Is King record. The album comes on the heels of another rumored announcement that the artist will be releasing another album, his Sunday Service-inspired Jesus Is Born, on Christmas Day, as well as a movie premiering in IMAX theaters accompanying the record.  The paradigm shift Ye has clearly gone through has polarized his fans with this new project. Looking back on his extensive discography with records like The Life Of Pablo, Yeezus, and Graduation, the new, incredibly religious content on tracks like "Jesus Is Lord," and "Follow God" has thrown off some listeners. The religious record also features some unexpected guests like Ty Dolla $ign, Ant Clemons, and Kenny G. That Kenny G feature, however, is one of the strongest tracks off the project; must listen "Use This Gospel." In general, it seems that the saxophone is coming back in music, and this track is a stellar example of that. While it was overused in the 80's and caused fear of putting it on records, Ye has followed along with artists like Masego in bringing back the sax into hip hop. With this new project, whether you love or hate Kanye West, it cannot be denied that he is one of the most influential artists in current culture. This new record is once again polarising, as is every Ye record, but in order to make up your own opinion, definitely give the project a full listen. This is a new era of Kanye, and seeing as he took so many delays to perfect the project, Jesus Is King is definitely worth your ear.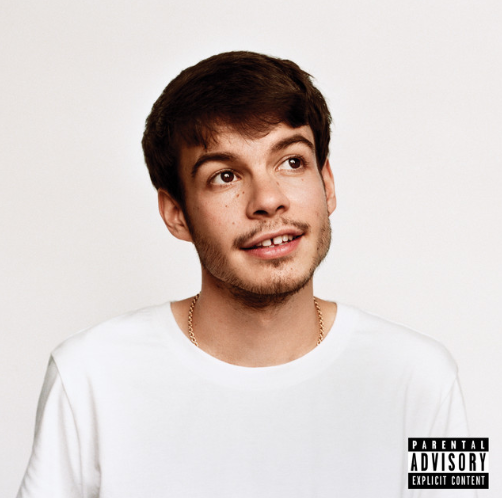 Rex Orange County ― Pony ― "It Gets Better"
Just as Kanye took the hip hop charts by storm, the indie-pop artist Rex Orange County released his long-awaited project, Pony, on Oct. 25. The project is an incredibly personal and honest record. While there are mixed opinions, the quality of production cannot be downplayed. The project focuses on the main topic of Rex's past two years being put in the spotlight, and his personal struggles that came along that. Each song seems to cover a similar topic in a diary entry style that brings you into his mind emotions incredibly well. With that said, this record does not seem to be one that is going to be played all the way through in the ways records like Flower Boy by Tyler, the Creator, which O'Connor appeared on, should be. Each track covers the same topic with a different style of production. "It Gets Better" is a stand out on the project for sure. It opens with ascending synth progressions and is soon followed by a breakdown in the pre-chorus. The chorus hits with more interesting subtle synths, drum patterns, and overall an interesting choice in syncopation. The cinematic chord progressions and string introduction as the track moves on, with a beautiful bridge featuring unexpected harmonies and a colorful orchestral feel, proves the track's fantastic execution. While Pony might not be the best project to listen through from track one to ten, "It Gets Better" is a stand out coming of age story on the record that is definitely worth your ear.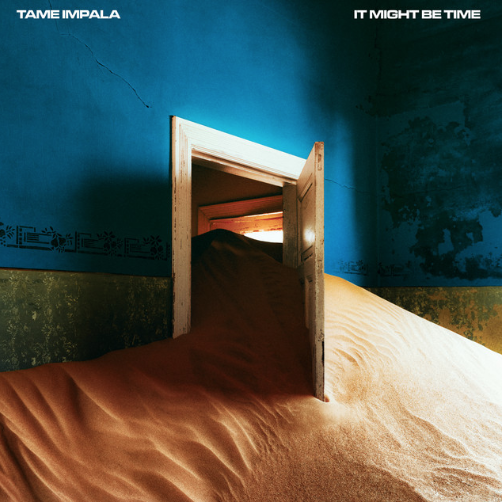 Tame Impala ― It Might Be Time (single)
While Tame Impala released two singles this past spring, the most recent full-length project from the group, Currents, came out in 2015. That record stands alone as one of the great releases in the decade, but longtime fans have been itching for new music. Frontman Kevin Parker singlehandedly writes and produces all of the music for the group, and his psych-rock, '70s yacht and soft rock sound have become signature to him. (For an in-depth understanding of who Parker and his immense talent, check out this profile on the Australian native.) The band performed on the same night as Childish Gambino this August at Lollapalooza and still managed to draw an impressive crowd to the Bud Light Stage. This new single, "It Might Be Time" is a classic sound for Parker and the group, but still manages to stand out.  The keyboard-centric, psych-rock and art-pop sound is a hallmark of Parker's talent and individuality. This new project is definitely worth your ear in anticipation for their new project set to come out soon.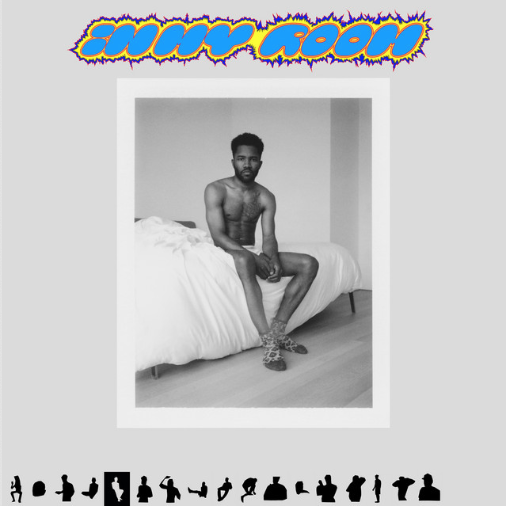 Frank Ocean ― "In My Room" (single)
Fans are growing more and more hopeful for a new full-length Frank Ocean project in the pipelines. Two weeks after his recent single "DHL," hip hop icon Frank Ocean released another single titled "In My Room." With the project's artwork similar to that of DHL's, including silhouettes on the bottom with the highlighted track, it seems a 17 track project is on the way. While DHL had 13 tracks, it seems Ocean has upped it to 17 and fans are even more excited. "In My Room" has light effects on Ocean's voice, surrounded by a full environment created by the synths and electric beats around it. To some, this track is better than its predecessor DHL, as it's beats are heavier and more prevalent in its production. Something that cannot be denied is the true-to-self nature of the track. "In My Room" is 100% worth your ear and a full listen; especially with the anticipation of a new album from the Los Angeles star to be released in the near future. 
Over three years after releasing his debut project Ology, singer-songwriter Gallant released the much-anticipated follow-up Sweet Insomnia to follow up his critically acclaimed album. He described Sweet Insomnia as his most authentic project yet and the statement couldn't be more accurate. The R&B influence is clear and authentic to who Gallant is. When he spoke to Complex about the project, he described the musical influences that can be easily identified on the record; "I was born in 1991, so a lot of the synths have that early-'90s, even late-'80s, feel to it… also some mid-2000s and early-2000s R&B sensibilities." He went on to describe that applying that sound to his own music brought out nostalgia for him, and it just "made sense to pull from those influences as much as I could." The 13 track project is definitely worth your ear; while it is not the pop genre generally gaining great radio play, the soulful, bittersweet record hits you in the chest through every track and every listen.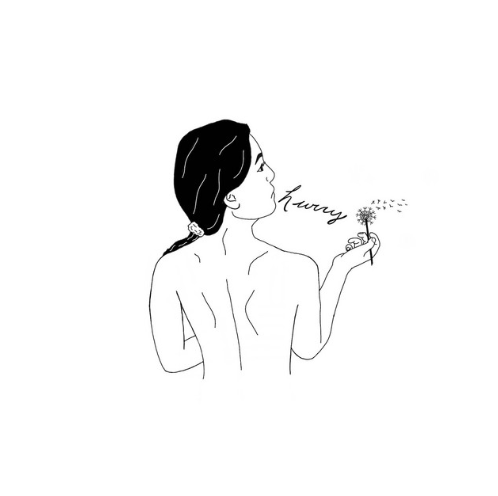 Kate Stephenson ― "Hurry." (single)
Lake Forest High School alumni Kate Stephenson has been making music from a young age. Currently at Chapman University in Orange, California, the distance from home has been nothing but the inspiration for the singer-songwriter. While Stephenson only graduated last year, she is already onto big things. Her new single, "Hurry."  is a beautiful heartfelt track that emphasizes her true talent. The entire track was created by Stephenson; a true testament to her abundance of talent. The artwork was created by her The acoustic syncopated lyricism is paired with beautiful harmonies layered over each other. In a unique break from her signature sound, there are some more drums hidden within the track. A standout moment on the piece is the cinematic bridge that continues to build up. "Hurry." is arriving on the heels of her recent album, Lonely. Both projects are definitely worth your listen. 
Following the success of a collection of singles, the young Japanese-African-American artist, UMI, has found herself in the indie spotlight once again. Currently opening up for Conan Gray, UMI has been taking over the rising bedroom pop indie genre filling up the Lorem playlist on Spotify. The minimal production allows UMI's vocal performance, and her incredible narrative abilities, to take center stage. It is easy to get lost in the wonders of UMI's vocals, and you definitely should when giving the project a full listen. While you might not have heard UMI yet be on the lookout, as this project is bringing her more onto the radar. Love Language is a stand out project definitely worth your ear. 
As the past two weeks were huge for the music industry, make sure to also check out other great releases that are worth your ear. While they weren't reviewed on this weeks edition, BENEE, Gracie Abrahms, Donna Missal, HAIM, Omar Apollo, King Princess, Logic, Cigarettes After Sex, Tessa Violet, Zack Villere, Conan Gray, Claude, and Old Dominion put out some solid projects that you should definitely check out.
Although the release calendar is ever-changing, and at many times unexpected, there are always some tracks you should be on the lookout for starting Friday until next week. This includes projects from Bishop Briggs, live sessions from Pond, and so many more.
For more reviews, and previews of new music, be sure to check back to The Forest Scout next week for the low down on some of the best new projects released!