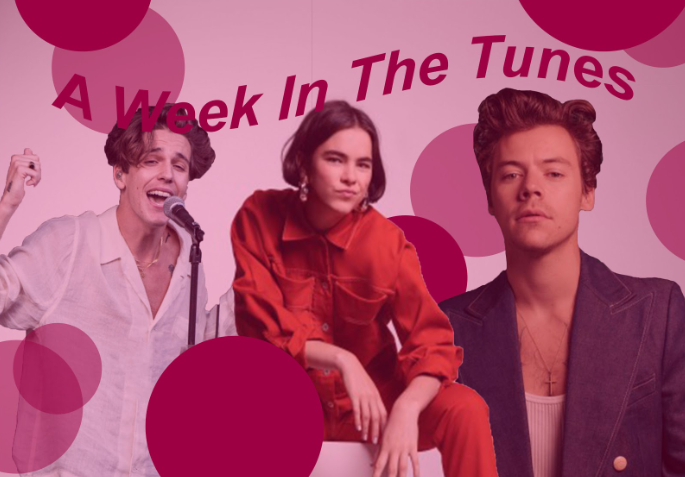 A Week In The Tunes: Week 6
October 18, 2019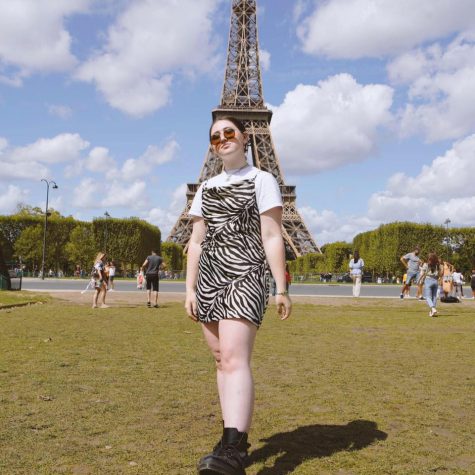 As always, the end of the week means new music. Here is a look at five standout projects released this past week, and five projects to be on the lookout for over this upcoming week. To keep up with the latest tracks, make sure to follow the A Week In The Tunes Spotify playlist as well; updated weekly.
Here is a look at some stand out releases from this week:
What's New: 11-17
Harry Styles — "Lights Up" (single)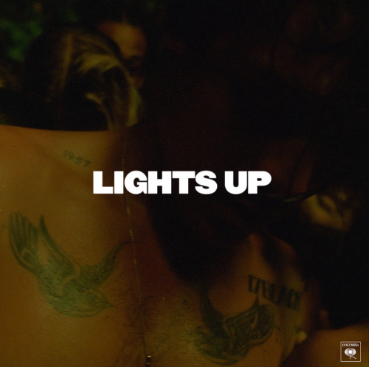 Hinting at an unanticipated single only two days before its release, former One Direction heart-throb Harry Styles is back with a new sound in his new single "Lights Up." Styles separated himself from the boyband after their break in 2017, releasing his debut self titled solo album, Harry Styles, as well as starring in Christopher Nolan's Dunkirk. The rock sound found throughout the entire project — distinctively so with tracks like "Only Angel," "Kiwi," and "Sign of the Times" — differentiates Styles from the sound the world was used to hearing from both him and the other One Direction boys. Rumors regarding new music from the creative began circling after posters saying "Do You Know Who You Are," a line from the pre-chorus, appeared around Los Angeles. "Lights Up," once again, switches up Styles' sound; With much more of a pop feel that his last record, yet still maintaining the signature sound chalk full of power and rock tone easily identifiable with his own musical influences, fans are not disappointed with this new single. Hopefully this release cues more projects from the British musician as he has left fans excited and ready for more.
BENEE — "Find an Island" (single)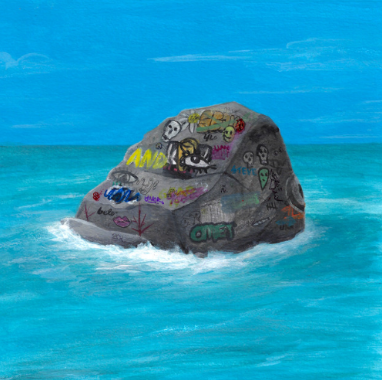 New Zealand musician BENEE, otherwise known as Stella Bennett, has been rising fast on the charts. While she has yet to fully break through in the US, Bennett's sound is entirely unique to her; featuring R&B, reggae, pop, and slight rock sounds that are masterfully paired with her undoubtedly talented voice. Her new single "Find an Island" is following up her debut EP, FIRE ON MARZZ – a project on its own that is entirely worth your ear. This new release has an extremely catchy and repetitive nature to it, leaning more tropical in tone yet still very current and falling slightly into the ever growing bedroom indie pop genre. BENEE is touring some of the US later this year with Conan Gray, and will hopefully be releasing some new tracks as well. Make sure to check her out now as her small discography is bound to grow, just as the music industry's recognition of her.
Bishop Briggs — Jekyll & Hyde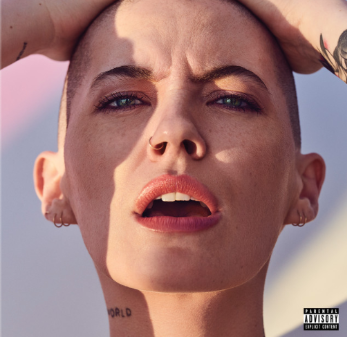 Not many voices hold the unique combination of pure power and raw vulnerability in the way that Bishop Briggs' does. Gaining steady recognition over the years, most commonly recognized for her breakthrough track "River," Briggs followed through and delivered a powerful performance this past summer at Lollapalooza's Bud Light stage. This recent single was not a planned release, but due to popular demand and her own excitement for her US Tour starting this month, Briggs released her new single "Jekyll & Hyde" this past week. Opening with heavy synth and organ-like instrumentals, followed by a steady electric guitar, unique percussion line, and lyrical switch ups, this new single is not one to miss. The shy personality unexpectedly paired with her powerhouse vocals can be seen on tour these next two months, making stops in both Chicago at the Vic, and in Milwaukee at The Rave. Make sure to check out this new release as it is most definitely worth your ear.
ROLE MODEL — "Hello" (single)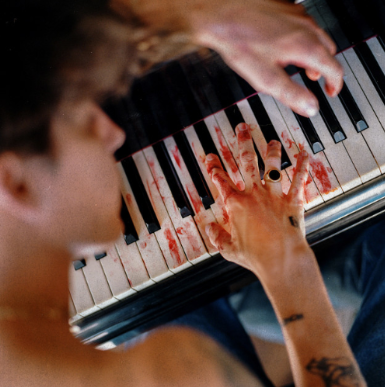 Maine native Tucker Pillsbury, known by the ironic name Role Model, was previewed last week for his new single now available on all streaming platforms, "Hello." Matching other tracks in his discography, "Hello" carries a childlike nostalgia in musicality, while cleverly pairing it with another painfully relevant and relatable topic of self doubt and miscommunication. Pillsbury's warm tone heard throughout the single, especially on the repetitive chorus, feels extremely personal. His Far From Perfect tour starting this month will make a stop at Chicago's Lincoln Hall on Nov. 19, and TFS will be there to cover the show so make sure to check out his discography and grab a ticket while you still can.
Goodie Bag – Blue Girls (EP)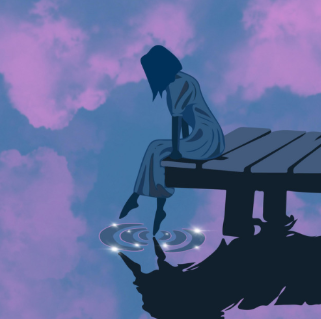 With three out of five members being LFHS alumni, Nashville based indie band Goodie Bag put out their Blue Girls EP this past week, and they hit it out of the park. Having only graduated a few years ago, Graham Breidenbach, Charlie Daniels, and Connor Teske make up 3/5 of a band with immeasurable coolness; their own distinct sound already racking up 21,000 monthly Spotify listeners. Stand out track on the project, "Nothing At All" is a great introduction to their sound, and should get you hyped about the rest of their small, yet incredibly impressive discography. The syncopation, interesting harmonies, and clear indie lane has been executed beautifully on this project and we cannot wait for more music from them. Out of anything on the list this week, be sure to give this project a listen to see what talent has come out of LFHS.
Other releases this week include projects from UMI, Devonte Hynes, Cigarettes After Sex, Blueface with Jeramih, Alexander 23, Destiny Rogers, Jack Larsen, and Phantogram.
Next Week: 18-24
Vagabon — Vagabon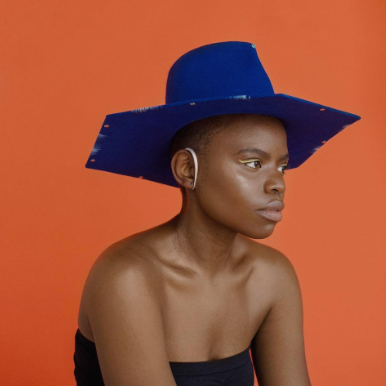 Setting out on tour this week, Lætitia Tamko released the "Every Woman" music video for a track on her upcoming record.  Describing the track as the thesis of her album, the artist known by the name Vagabon hoped for "the visuals to represent transparency and to create a world for this thesis statement to live inside of," going on to add that it is an "ode to all those who feel different and who actively search and fight for space." Vagabon's music has been rising in the charts and gaining recognition for her unique sound and honest, raw values. This project was due to release a few weeks prior, but once rethinking the timeliness and overall sound of the project, Tamko gave it a few more weeks to work on it and perfect it to the quality you can hear next week. Make sure to give this record, along with her entire discography, a listen.
Tamino — Amir (Deluxe)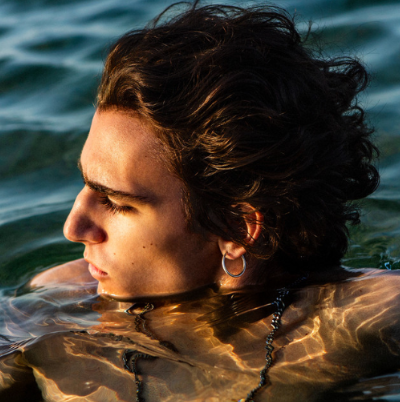 Named after the hero in Mozart's The Magic Flute, Tamino is an incredibly unique breath of fresh air on the up and coming music scene. He combines classical music with Arabic influence, creating his own mesmerizing sound that is most definitely worth your ear. The deluxe release of his record Amir is set to come out this week, and it documents the inner monologue accompanying early adulthood. The worldwide attention Tamino has been gaining has showcased the great skill in his gut-wrenching lyricism, unique orchestral elements, and masterful almost haunting melodics can attest to just how much talent he has. Tamino falls into the category of artists that create from need, rather than want. Paying homage to a variety of cultures, all the while staying in his vision, there is no doubt he will only get bigger. Make sure to give his stunning discography a listen.
James Arthur — You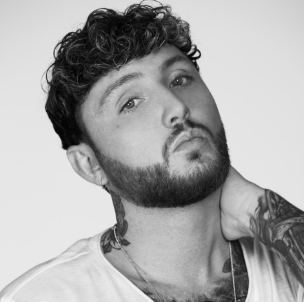 2019 is anticipated to be a big year for the artist discovered on Britain's The X Factor; Impossible's James Arthur. Arthur is set to drop his third studio record, You, this year, featuring the likes of Adam Lazzara, Ty Dolla $ign, Shotty Horroh and more. When discussing the comparison between previous projects and this new album, Arthur said his last album was "very much introspective and autobiographical. This one is made to feel more inclusive and more about YOU. It's inspired by other people." Make sure to look out for tracks like "Unconditionally" on the new project, as Arthurs singer-songwriter talent, combined with multiple genres, is definitely worth your ear.
Sasha Sloan — self portrait (EP)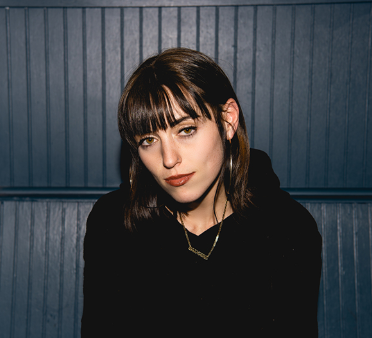 Recently touring with LANY, Sasha Sloan is a rising singer-songwriter on the music scene. The star fully owns her "car music" lane, and we are definitely not mad about it. While Sloan may pass herself off as an introverted sad girl, she can hold her own and her undoubted talent, slightly reminiscent of Julia Michaels in songwriting style, is sure to only gain more recognition. Recently her single "Dancing With Your Ghost" appeared in the HBO hit teen drama Euphoria, and she stops in Chicago on her solo tour this November. Big things seem to keep on coming for Sloan, so make sure to check out her discography in preparation for this new release.
Cub Sport — "Never Cried So Much In My Whole Life" feat. Darren Hayes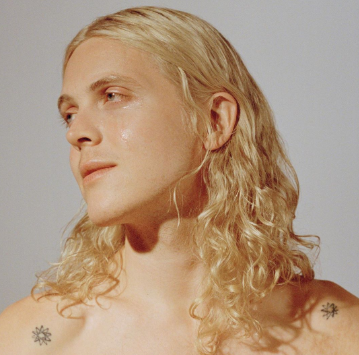 Brisbane's Cub Sport had enlisted Darren Hayes to feature on their new single coming out soon, and the dream pop ode to queer love is exciting fans worldwide. Tailing their third record, their new single "Never Cried So Much In My Whole Life" is in tribute to frontman Tim Nelson's gratitude towards his life with husband, and fellow band member, Sam 'Bolan' Netterfield. The track is said to be about the relatable topic of "happy crying". Cub Sport has been making what appears to be the perfect, synth pop, life soundtrack through their past projects. While this leads us to believe this track will be more of the same, it is rumoured to have a much more acoustic feel, sounding like a warm cup of coffee on a rainy morning. Cub Sport are currently on their UK tour performing well loved tracks throughout their discography, so be sure to give them, and this new single, a listen.
Check back in to TFS next week for more reviews, and previews, of new music worth your ear!