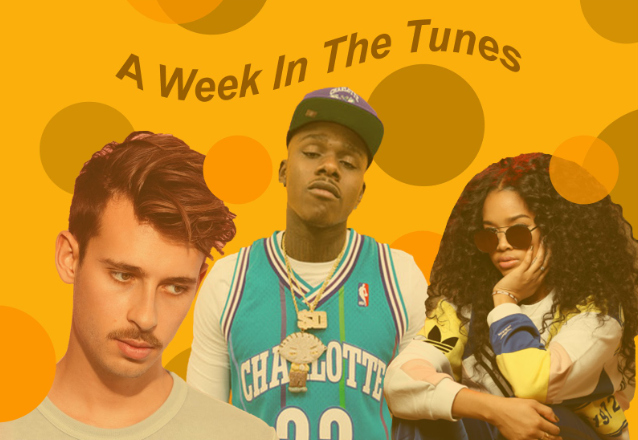 A Week In The Tunes: Week 4
October 3, 2019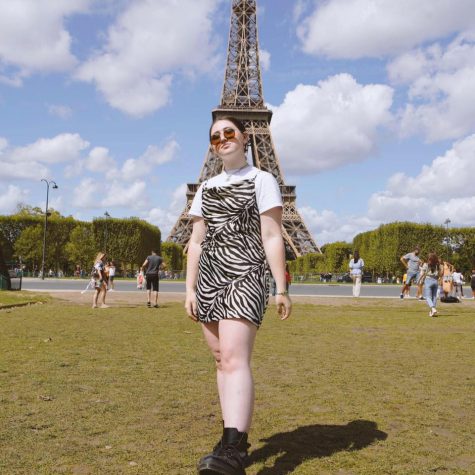 If there wasn't enough to love about Fridays, the end of the week always means new music. Here is a look at five standout projects released this past week, and five previews of projects to look forward to for Friday and next week. To keep up with the latest tracks, make sure to follow the A Week In The Tunes Spotify playlist…
Here is a look at 5 must listens released over the last 7 days…
What's New:
DaBaby — Kirk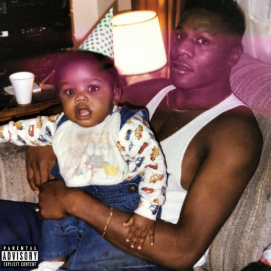 Starting off strong this week, DaBaby is back with a new record, Kirk. The album features a few star-studded verses from well known names in the hip hop community; Nicki Minaj, Migos, Chance the Rapper, and Gucci Mane. Track titles "BOP" and "VIBEZ" on the project describe the record as a whole with great accuracy. Kirk is full of harder hitting, bouncy beats with syncopated verses and heavy bass. While the project is no lyrical monument, it is chock full of the loud, classic, "new rap" sound the radio and charts seem to be loving right now. Some stand outs of the project include tracks like "OFF THE RIP," "iPHONE," and "GOSPEL." Kirk is a great new project from DaBaby, and continues his now well known sound. The project is definitely a good one to blast in your car and overall has a very consistent vibe throughout.
H.E.R. feat YG — "Slide" (single)

Gabriella Wilson, better known by the name H.E.R (Having Everything Revealed), is already a well-known name in the music industry. She has a classic R&B sound that has been missing from the carts recently, and has been getting well deserved recognition for it over her career. She impressively signed to RCA Records at the age of 14, and has been gaining praise from music icons including Usher, Rihanna, and Alicia Keys. Following her sophomore record I Used To Know Her released earlier this year, and her 2019 Lollapalooza performance, Wilson most recently put on the first year of her inaugural Lights On Festival: featuring a full R&B lineup, as well as an individual stage to highlight and showcase emerging filmmakers. This past week the artist being recognized for being undeniably "H.E.R.self" released a classic, R&B influenced track "Slide" with artist YG. The track has a smooth low end and overall as a satisfying vibe. The rhythm of the pre-chorus feels good for the soul and the track overall is definitely worth a listen. Additions from YG give it a slightly more hip hop feel. "Slide" is a staple for fall playlists, as is the rest of Wilson's discography.
Flume featuring Vera Blue — "Rushing Back" (single)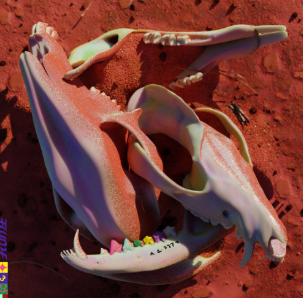 Flume's highly anticipated track "Rushing Back" was previewed as an unreleased track at his Lollapalooza set this summer, attended by many LFHS students. Following the performance, the EDM world took a minute to soak it in, and has been waiting for its release ever since. Now that the track is finally here, Flume fans are obsessed. The classic Flume sound that pairs so well with his live performance is a great farewell to summer, providing a nostalgic feeling that only makes us want to skip through the cold Chicago winter for next year's festival season. Make sure to give this track a listen for a classic Flume release and overall feel good EDM song.
French Montana featuring Post Malone, Rvssian, and Cardi B — "Writing on the Wall" (single)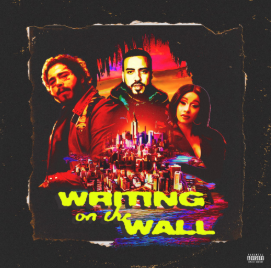 Released alongside it's music video, French Montana is back with a star studded track that is sure to be playing on radio stations and top hits playlists for the fall months to come. It is produced by Jamacian based artist Rvssian, and the single is the newest to be released previewing his Montana's third album, Montana said to arrive in November. The Jamaican flavour brought to the project is heard throughout the track, alongside pulsing beats and layered vocals, the new song makes us already miss summer. Featuring solid verses from Post Malone and Cardi B, "Writing on the Wall" is a solid feel good vibe that is definitely worth a listen. 
Brandy — "FREEDOM RINGS" (single)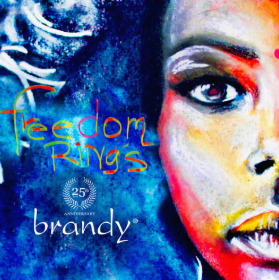 Brandy Norwood, known to most by just her first name, was born into a musical family. Although it has been seven years since R&B fans received a Brandy record, she is planning her 2019 return. Norwood is said to be a musical influence to many in the industry, and is back with proof as to why. Within only the first few counts of the track said to preview an album with the same title, it is clear that Brandy is not messing around. Her powerhouse vocals give life to this anthemic track that was released on the 25th anniversary of her self-titled debut album. The heavy bass and drums are accompanied by impressive vocal runs, beautifully arranged harmonies, a breakdown in the bridge, and an overall motivational and impactful vibe. This anthemic soundtrack is a preview into a new Brandy era and is most definitely worth a listen. 
Other new releases this week feature James Arthur, Zedd with Kehlani, Lukas Graham, Jacob Ogawa, SHAED with ZAYN, and Diplo with the Jonas Brothers, and Maluma.
Next Week:
FINNEAS — Blood Harmony (EP)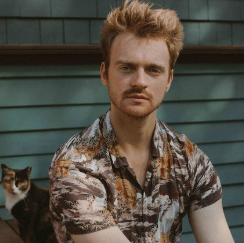 While the name Billie Eilish has become known worldwide for breaking music stereotypes and topping the charts, the 17 year old's music — including her chart topping When We All Fall Asleep Where Do We Go — is all made in her childhood bedroom alongside her older brother Finneas O'Connell. O'Connell has been involved in music from a young age, and while recently he can be heard in all backing vocals on his younger sister's music, he also has his own thriving solo career. O'Connell has opened up for Eilish on tour, while also performing with her during the headlining set, but things are starting to change. He will join his younger sister on her upcoming Tour, but will also be touring on his own for his new EP set to come out next week: Blood Harmony. O'Connell's music differs greatly from what he produces with his sister; featuring more of an acoustic, singer-songwriter sound that is not to be outshone by his sibling. His most recent single, "I Don't Miss You At All," is a great preview for what can be anticipated from this new project. With beautiful melodies and lyricism, make sure to look out for more music from an incredibly talented family. You can catch FINNEAS when he comes to Chicago on October 20 at Thalia Hall. 
Niall Horan — Nice To Meet Ya (single)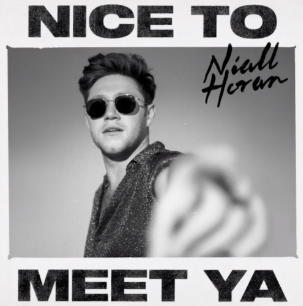 Releasing his first single since his 2018 collaboration with Maren Morris, former One Direction singer Niall Horan is set to debut the first single previewing a second solo album, "Nice To Meet Ya," this Friday. This exciting news came just one day after Horan tweeted a link to his website, which subsequently crashed immediately, with the caption "it's time …." The release of "Nice to Meet Ya" follows his debut solo record Flicker — his first project not as a part of global phenomenon One Direction — which peaked at No. 1 on the Billboard 200. Previewing a snippet of "Nice To Meet Ya" on Twitter and Instagram this week, fans can expect more of what Horan has proven to be his signature, singer-songwriter sound. With upbeat drum pickups and a discography filled with acoustic guitar and a full band sound, Horan is clearly not who he was at age 17 with the boy band, and fans are not mad about it. His genre falls in a completely different spectrum from that of other boy band member, Harry Styles, Liam Payne, ZAYN, and Louis Tomlinson. Make sure to give the single a listen in preparation for his sophomore project. 
Labrinth — Euphoria (score for the HBO original show)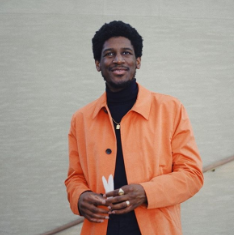 Recent pop culture headlines have been going crazy over HBO's new hit show Euphoria, featuring Zendaya. The show has been making waves for countless reasons, but something not to be dismissed is the soundtrack; the soundtrack to any show sets the emotional tone and is often the underlying key to an audience's connection to the program. Euphoria's score by singer-songwriter Labrinth is nothing less than impressive and fans cannot wait to hear it this Friday. If you are a fan of the show, or of Labrinth — as you should be — make sure to give this project a listen. Labrinth's full discography is filled with his soulful, smooth voice that evokes so much emotion. Be sure to give his earlier projects some streams in preparation for the soundtrack, and if you need a new show to binge watch, check out HBO's Euphoria. 
88 Rising — "These Nights" (single)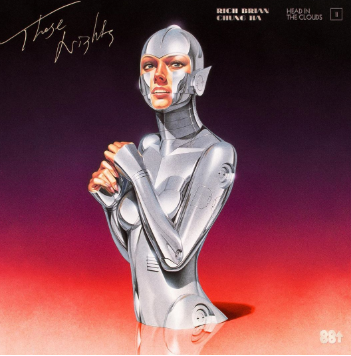 Collectives have been part of the music industry, mainly within hip hop, for decades. While hip hop boy band collective BROCKHAMPTON has been making waves in the music industry recently, another rising group you might not have heard of is putting out a new single this upcoming week. Asian rap collective 88 Rising, featuring recent Lollapalooza performer Joji, are planning a release of Rich Brian and Chung Ha's new single "These Nights." This single is following up their recent Head In The Clouds Festival, as well and recent member's singles and newer projects. Their hip hop sound with R&B undertones and feel good vibes cannot be missed. Check out the discographies of 88 Rising as well as member Rich Brian to prepare for the release and more new music. Brian is set to tour his recent project in Chicago this year so if you like what you hear make sure to check it out.
Jessie Reyez — "Far Away" (single)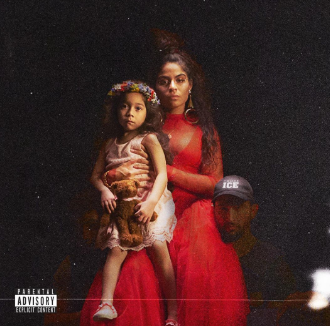 Brutally honest and incredibly relatable singer-songwriter, R&B artist is coming back with a new single this week. Canadian singer Jessie Reyez gained four Juno Award nominations with her 2017 EP Kiddo, and is well known for her debut single "Figures." Recently collaborating with hip hop R&B artist 6lack (pronounced black) on their track "Imported," as well as putting out her sophomore project Being Human In Public in 2018, new music by the admirable artist is heavily anticipated. Reyez is known for being incredibly honest and for calling out societal issues, as well as being incredibly introspective on her records, and fans should be expecting nothing different with this new single. Be sure to check out her previous releases in preparation for this new single. 

Check back in to TFS next week for more reviews, and previews, of new music worth your ear!