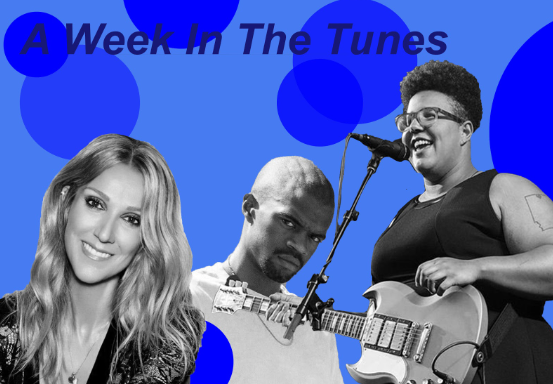 A Week In The Tunes: Week 3
September 27, 2019
If there wasn't enough to love about Fridays, the end of the week means new music. Here is a look at five standout projects released this past week, and five projects to look forward to for next Friday:
What's New:
Britanny Howard — Jamie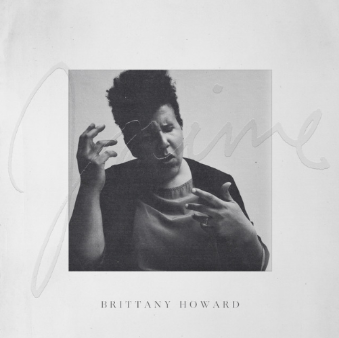 The lead voice of Alabama Shakes, Britanny Howard, released her debut project this past week and it did not disappoint. Chalk full of bluesy undertones, interesting synths, and soul moving bass lines, Jamie is a must listen. The project puts an even brighter spotlight on Howard's unique tone and individual sound than her previous work has. Opening with anthemic drums overtop a faded high hat that sounds almost like film winding up, the cinematic record transports you to a its own world. Opener to the project, History Repeats sets the stage for the groovy bass and electric guitar that grows more and more familiar throughout the record. Featuring a syncopated and repetitive chorus, it is hard for this track to not put you in a good mood. Another stand out definitely worth your ear off of Howard's solo debut is the more soulful track Georgia, and the slower, smooth and minimalistic production of Baby, similar to a Daniel Caesar feel, that allows you to really hear the power of Howard's voice. Sitting at number one on the list this week, Jamie deserved a full listen.
Celine Dion — Imperfections / Lying Down / Courage — "Imperfections"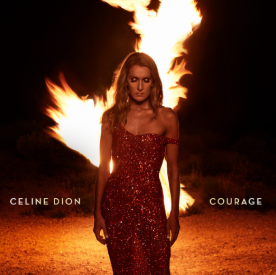 Pop culture icon, Celine Dion, released a four song EP this past week, giving a taste of what can be found on her upcoming LP, Courage, set to debut Nov 15. The project is full of tracks describing life lessons Dion has both learned; all surrounded by full pop productions and classic Celine Dion ballads. Her anthemic, feel good pop track, Imperfections, is a must listen off the project. With a beautiful message addressing self worth and love, Dion did not miss the mark in the slightest. Her signature powerhouse voice, accompanied by bass and drums from beginning to end hits you in the chest. Check out the project in preparation for the upcoming record that can only be expected to have a classic Celine feel with a new attitude and outlook. 
Sabrina Claudio — "Truth Is — The Short Collection" — Truth Is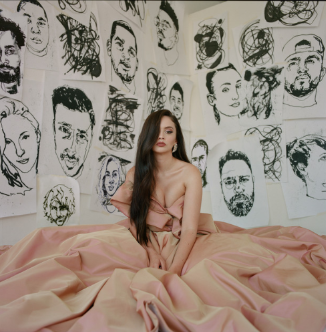 Previewing the title track of her new album set to release Oct. 4, Sabrina Claudio released a satisfying and intimate R&B EP titled Truth Is — The Short Collection, this past Friday. Working with well known and undoubtedly talented singer-songwriter Julia Michaels, Claudio is incredibly honest on the vulnerable, melodic track, Truth Is. "The song is about emotions we often think of but are afraid to voice — the feelings we try to convince ourselves we don't actually feel," the songstress revealed in a press statement. "Those two words, Truth Is, symbolize everything this album is about." The upcoming full-length album features a number of well known co-writers; including Michaels, Simon Wilcox and Stephan Moccio, as well as talented producers Stint and Nolan Lombroza. Full of feel-good, relaxed guitar and drums, make sure to give this classic feeling new release a listen in preparation for her upcoming project.
Ameer Vaan — Emmanual (EP) — "Emmanual"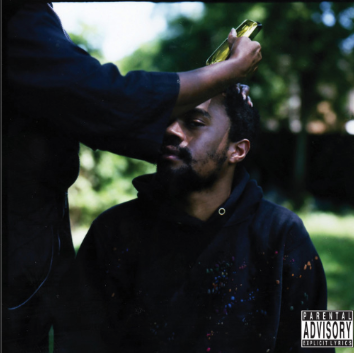 Following his extremely controversial separation from the self proclaimed hip hop boy band, BROCKHAMPTON, due to serious allegations, Ameer Vaan unexpectedly released an EP titled Emmanual this past week.Vaan was a favourite off the SATURATION trilogy for many BROCKHAMPTON fans, being the face on each projects' cover. Many anticipated if Vaan would ever reappear after the heavy statements made against him, including those by his previous bandmates. Opening his project with the title track, Emmanual, Vaan's heavy lyrics set an extremely reflective tone for the project. The first four bars come in hard and heavy, "It's so hard to say, "I'm sorry," it's so hard to self-reflect, Make the world a better place, I'll put a bullet in my head, I'm still runnin' outta friends, steady runnin' from the past, Ain't no lil' piece of heaven, all these demons that I have." He has undoubtedly had a rough year ultimately leading up to the cultivation of this introspective project. Emmanual is very well deserving of an in depth listen, with a bright spotlight on his lyricism and honesty throughout the six track project. Vaan is painfully honest throughout the record, and shares part of his side of the story. Paired alongside hard hitting beats and unique switch ups of flow, Emmanual is definitely worth your ear. 
Lauv — Feelings (single)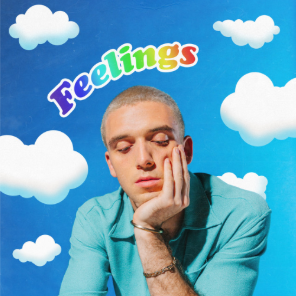 Back with another indie, "bedroom pop" track, Ari Staprans Leff, more well known as Lauv, released his recent single titled Feelings this past week. Opening with a joyous electric guitar riff quickly followed by the start of reflecting lyrics, Feelings is a great farewell to summer. While you very well can pay connect with the honesty Lauv provides, this track is also a great song to sit and vibe to. Lauv has a more electronic feel while still providing an indie, pop sound. Featuring a catchy repetitive chorus, the song might goes by quickly, but will definitely be on repeat; Feelings is a great one to check out for a solid feel good song you could vibe with.
Other releases from this past week include work from Alicia Keys and Miguel, Jack Harlow, DaBaby, Sasha Sloan, Zac Brown Band, Marc E. Bassy, and a single released by Maroon 5.
To stay updated weekly with new releases worth your ear, follow this Spotify playlist!
Next Week:
Kanye West — Jesus Is King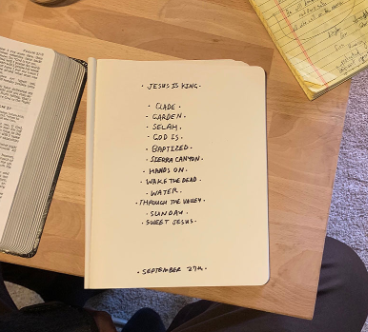 Despite recent political controversy, Kanye West is still one of the most respected artists in the hip hop community as a creative genius and producing wizard. West's wife, Kim Kardashian-West, released a sneak peak of a potential tracklist for a new Ye project recently; sending long time fans into a new wave of excitement. Sat next to a bible in the image, and titled Jesus Is King, the new record's timing piggybacks off the gained momentum around West's Sunday Service seen most recently at Chicago's Northerly Island. With Ye, it can be hard to anticipate what sound he will go for next; the MC has been known to work on all sounds and is able to switch things up at any point — a talent quite unique to him. What can be expected, however, is Ye's signature production styles featuring unique, unexpected samples and hopefully some features. With a more religious chapter in West's life, many are hoping for some tracks to include the Sunday Service choir and more melodic undertones throughout the project. Be sure to check back into TFS for a full review of the project next week.
Lewis Capaldi — Bruises EP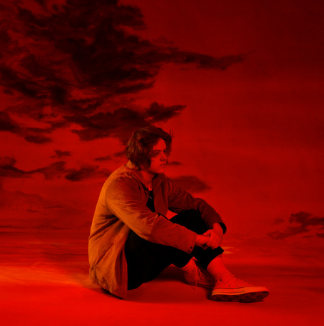 With painfully honest heartbreak and a uniquely raw tone, all tied together with a bluntly honest and comedic personality, singer-songwriter Lewis Capaldi has been taking over the charts this past year. With two EPs and a debut album, Divinely Inspired To A Hellish Extent, Capaldi has made his unique sound known. This Friday marks the release of the Bruises EP; a project featuring 3 new versions of the track that started it all for the Glasgow singer. In his instagram post announcing the release on Wednesday, Capaldi commented on the ballad he released independently, saying "I put it up online not knowing how it would do, the response was absolute madness!!!" Following his 2018 Lollapalooza performance, Capaldi is coming to Chicago's Thalia Hall this October. Make sure to give the new EP a listen, along with the entirety of his discography. If you are looking for some comedic content, give his Instagram a look as well.
Marc E. Bassy — PMD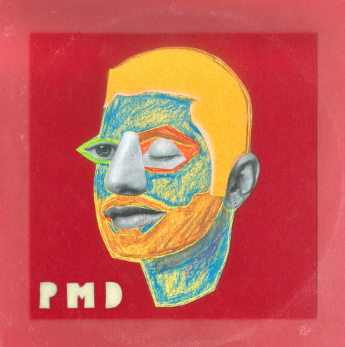 Singer-songwriter Marc Griffin, known by his stage name Marc E. Bassy, flows through an abundance of genres with his music, reaching from hip hop and contemporary R&B, to soul and reggae fusion. His relatable, feel good tracks hit home and are always great to vibe along to. Griffin's top 5 Spotify tracks include Morning, Dirty Water, and his most played song, You & Me featuring G-Easy. Check out his discography to prepare for his new project, PMD, set to be released this friday. While Bassy's music is a great summer soundtrack with hip hop and reggae feels, his music can be enjoyed year round and this new project is believed to be an elevation of his signature sound. His recent single, Jump For XLook out for the release this Friday! 
Young M.A — Herstory In The Making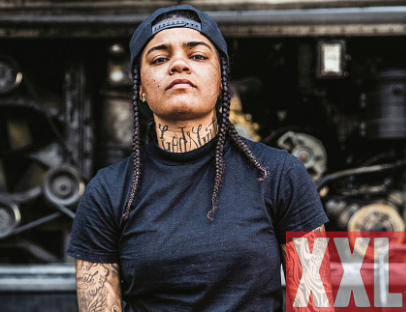 With M.A. standing for "myself always," Young M.A. has been making "herstory" since she was young. Pushing down boundaries and dealing with more hardships than many have at only 27, Katorah Marrero was the first girl ever to join her school's football team. Marrero was young when she dealt with the loss of her brother, who was murdered by a fellow gang member. She has been pushing down doors left and right as she has dealt with sexism and homophobia within the hip hop community. Flying to the top of the charts in 2016 with her single "Ooouuu," followed by a rush of fame and personal struggles, she has waited until 2019 to release her long awaited project Herstory In The Making; a follow up to her 2017 debut album, Herstory. This project is said to be a raw and detailed autobiography; touching on her upbringing, mental health, relationships, homophobia, and more through her complex cadence. Make sure to give this project a listen. 
Amber Run — Philophobia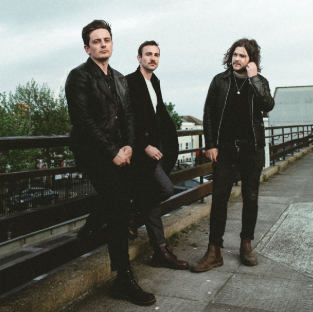 Alternative indie trio Amber Run will be releasing their album titled Philophobia this Friday. Meaning fear of love or of becoming emotionally connected with another person, this project is sure to elevate the groups already distinct sound. The trio has managed to continuously create music that can be both emotionally devastating and joyously uplifting; with hit tracks such as I Found, and Pilot. The atmospheric yet intimate production of their recent single, Affection, builds slowly throughout the track and is a great preview for the new release. Be sure to give their discography a listen for a soundtrack that resonates with the soul and is sure to move you.
Check back into The Forest Scout next week for new releases and reviews of the hottest music worth your time.