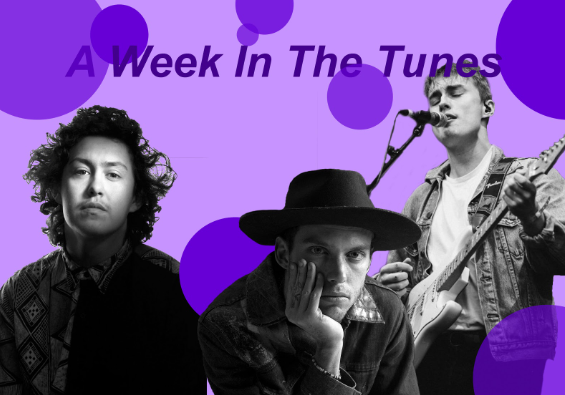 A Week In The Tunes: Week 2
September 19, 2019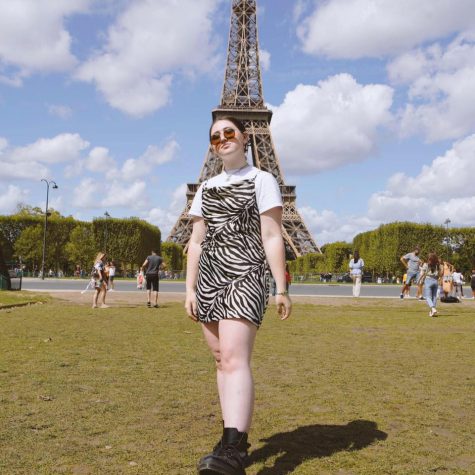 If there wasn't enough to love about Fridays, the end of the week means new music. Here is a look at 5 of the stand-outs released this past week, and 5 projects to look forward to for Friday:
What's New:
Sam Fender ― Hypersonic Missiles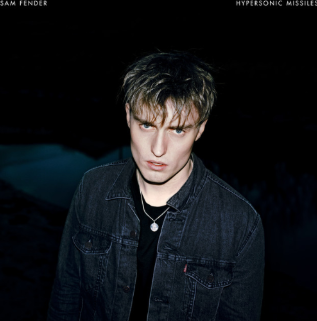 Sitting at the top of the list this week, 25-year-old English modern rock artist Sam Fender released his debut album this past Friday. Titled Hypersonic Missiles, the timeless record is already receiving critical acclaim and Fender is anticipated by some to be a new age Bruce Springsteen; a longtime musical influence of his. While it will take Fender time to fill those big shoes, his talent is not to be disputed; something he has proven that with this record. It is tough to determine the best track off the project; with anthemic, classic-sounding tracks such as the self titled "Hypersonic Missiles," "Will We Talk?" and Hozier lookalike "Call Me Lover" sitting alongside impressive, more introspective tracks like "White Privilege," "Dead Boys," and "Use." Fender sits on a fine line, blending social commentary and heavy messages with larger than life choruses that seem to fill rooms with energy only found at sold-out stadium shows. Hypersonic Missiles is definitely a project worth a full listen.
Rex Orange County ― "10/10" (single)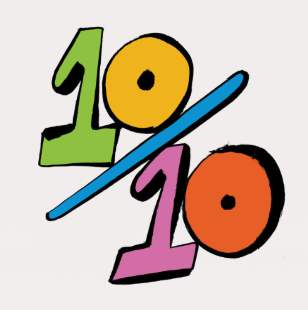 Alex (Rex) O'Connor surprised long awaiting fans this week, releasing "10/10" only three days after announcing the project on Instagram. Rex is back with a classic sound unique to him; featuring electronic synths and simple drums that amplify childlike happiness that accompanies the slightly heavier lyrics of the track. Feeling uninspired as of late, O'Connor opens up about his struggles over the last year; battling with the pressures that came along with his momentum gained over the past few years. The triumphant chorus of the track shows a big breakthrough for him; after struggling with writer's block, Rex Orange County has gone from "feeling like a 5" to an undoubted "10/10" with the help of who he has chosen to surround himself with. The painfully honest lyrics and youthful feeling attached to the single has proven to be a step in the right direction for the artist; providing fans with nothing less than an instant-classic of a Rex Orange County tune. 
Hobo Johnson ― The Fall of Hobo Johnson ― "Mover Awayer"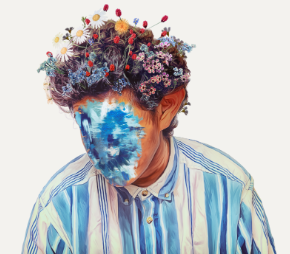 Previewed last week, Hobo Johnson and the Lovemakers did not disappoint with sophomore album, The Fall of Hobo Johnson. The sequel to The Rise of Hobo Johnson features stand out, "Mover Awayer", as well as tracks previously released on the Subaru Crosstrek XV EP, "Subaru Crosstrek" and "Uglykid" featuring Elohim. The album is a step in the right direction for Johnson, elevating his unique spoken word style in Hip Hop. "Mover Awayer" is an upbeat, simplistic track with a short change in tone during the bridge; perfect for a car ride or a song to hype yourself up to. For its unmatched style and energy alone, this album is definitely worth your ear.
Harry Hudson ― "Pendulum" (single)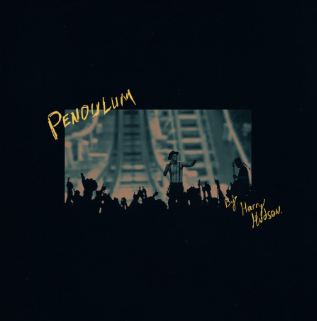 Following the tracks' electric Lollapalooza debut in August, fast-emerging singer-songwriter Harry Hudson released a new single, "Pendulum," this week. Hudson has been bringing a new sound to the industry with his intriguing folk rock, and pop tone. His new, upbeat, R&B pop ballad directly picks up where recent single "Just Slide" — featuring best friend Jaden Smith — left off. After maturing from the relationship disclosed in "Just Slide," Hudson acknowledged in his press release that he is now "confident enough to walk away when the back and forth starts and I know the person isn't right for me." With the 26-year-old's maturity and self-assurance often found in those with many more years in his field, Hudson is unlike any other artist on the scene right now and "Pendulum" is a perfect introduction to his sound. Hopefully to be heard more of soon; the track features an introductional piano, followed by a heavier, more R&B feeling bass towards the chorus; all alongside classic sounding melodic breaks and his signature rock, slightly folk, tone. Be sure to give "Pendulum" a listen, as well as the rest of Hudson's discography, in order to get ready for more from him soon!
FKA Twigs feat. Future ― "Holy Terrain" (single)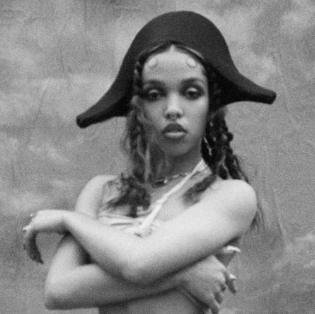 Opened by a hard-hitting 808 featuring Future, FKA Twigs is back with a cinematic single "Holy Terrain," a precursor to her sophomore album "MAGDALENE" set to come out Oct 25. This track is following the British dancer, director, composer, singer, producer, and now actor's film debut as "Shy Girl" in the anticipated Shia LeBouf film Honey Boy, coming out this January. The track is chock-full of her unique falsettos and runs that lay over a harder hitting, bass heavy instrumental; producing a haunting, electronically tinged sound signature to her. The singer-songwriter eloquently finds the pocket in "Holy Terrain", searching for someone who can provide her with the love she knows she deserves. The single also features credits from a Future feature, as well as work from Jack Antonoff and Skrillex; strengthening the piece with its electric undertones and intricate production throughout it. This track seems to be a preview of what will be seen this fall with her first full project released since album LP1 released in 2014.
Other releases this week include new projects from The Goo Goo Dolls, Men I Trust, Masego, Chali XCX with Troye Sivan, and a surprise release from former BROCKHAMPTON member Ameer Vaan. 
Next Week
                                                                                         Brittany Howard ― Jamie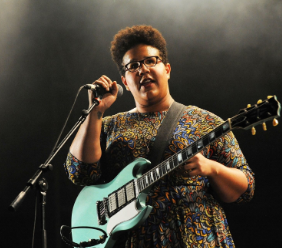 Alabama Shakes lead vocalist Brittany Howard is set to come out with her debut solo project this Friday and people are on the edge of their seats. The powerhouse has released four singles throughout 2019 leading up to her solo debut; "History Repeats," "Stay High," "He Loves Me," and "13th Century Metal," respectively. Despite recent headlines regarding the arrest of Alabama Shakes drummer, Steve Johnson, the American blues rock band is still together; yet this new project, Jamie, will be released under Brittany's name rather than the groups'. Her new project is highly anticipated due to the attention brought to her unique tone and incredible range. It is expected to have the same tone as the blues rock sound that her voice is familiarly associated with; featuring bouncy guitar pickups, drums, and bluesy saxophone riffs . Be sure to give it a listen following its release. 
Fitz and the Tantrums ― All The Feels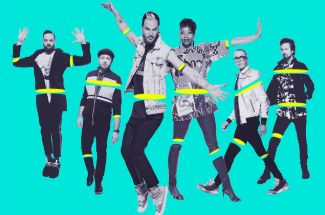 The band behind radio hits "Handclap," "More Than Just A Dream," and "Out Of My League," Fitz and the Tantrums, is set to come out with their new record, All The Feels this upcoming week. The group is known for their indie pop and neo-soul sound. This new project is their fourth full-length album, and will improve upon the group's established sound. Definitely check out this project for some easy listening pop songs and surefire radio hits.
Liam Gallagher ― Why Me? Why Not.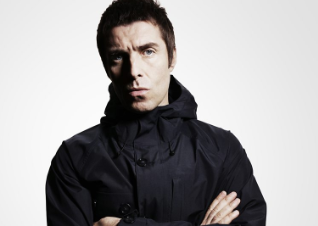 The sequel to his debut solo record, As You Were, Liam Gallagher is back this Friday with Why Me? Why Not. The new project is said to be all co-writes, featuring contributions from producers Greg Kurstin and Andrew Wyatt. Gallagher's debut record was incredibly introspective, and while Gallagher is able to write his own music, the former Oasis frontman is most comfortable as just that. Regardless, the new record is said to still reflect on his full speed life and eventful ongoing feud with his brother Noel. The album is anticipated to have a more punk edge to the singer/songwriter's at times cosmic pop sound. 
Blink 182 ― NINE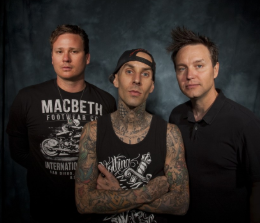 Classic punk band Blink 182 is back with yet another project; their eighth studio album titled NINE. Recent releases "Happy Days," "Generational Divide" and "Blame It On My Youth," will all be featured on the record. The record is following up an eventful time for the group, as it follows the cancellation of a tour with Lil Wayne. It is also their first project featuring guitarist and singer Matt Skiba, who replaced the group's founder, Tom DeLonge. With this being their eighth studio record, the iconic punk group has been finally mastered their distinct sound, but long-time fans are still curious as to how the group will be able to top past projects while maintaining their signature punk sound that shot them to prominence.
Slenderbodies ― Komorebi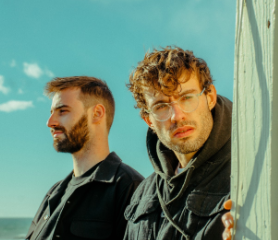 Dream-pop duo Slenderbodies is set to release a new project next week, expected to create yet another new world within their music. Their Alt-J-esque sound has been lauded by critics and fans for its cinematic feel that is filled out with R&B tones. The surreal sound, that mixes in plenty of indie-pop vibes, is unique to them and is hoped to be heard on their new project, Komorebi. Prepare for its release by checking out the rest of their discography, especially standouts such as "dewdrops," "anemone," "gray," and "take you home."
To stay updated weekly with new releases worth your ear, follow this Spotify playlist!