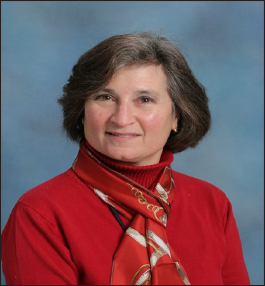 Leslie Sandler
Leslie Sandler will retire this year after a long and fulfilling career teaching Spanish.
Ironically, she never expected to become a teacher, despite loving Spanish from an early age.
"Hands down my favorite class was Spanish in high school. In fact, I enjoyed it so much that I knew I had to try and take another language class in high school while I had the chance. However, if you had told me I would graduate from college with a teacher's degree and end up teaching Spanish, I would have laughed," Sandler said.
However, that love for Spanish, paired with a love for working with kids, led Sandler to her first teaching job in Iowa after she had graduated college. From there, Sandler moved around a handful of times before settling in at LFHS and creating what would be one of the more impressive teaching careers at the high school.
"She was just always so happy and eager to help all of us on anything we needed help with. I always knew that when I walked into her classroom there would be lots of energy and her love for teaching was so apparent," former student Sarah Newtown said.
Sandler's enthusiasm and ever-present optimism are two qualities that have been influential in creating the connections she's made with students.
In a world filled with so many outside noises, Sandler takes pride in knowing what's going on in each individual student's life and that's what has made her such an integral part of the World Language Department throughout her career.
"It's always so exciting to hear a student come in a day after getting their driver's license or getting asked to homecoming. Just like Spanish is a process, so is maturation, which makes it important for me to teach more important life lessons that don't pertain to Spanish," Sandler said.
17 years is a long time to be at the same job, and Sandler already knows just how much she is going to miss her students, colleagues, and the camaraderie that goes along with being a teacher at the high school.
Sandler says she understands that it's the right time to leave, but she also knows just how much teaching has meant to her throughout her career.
"Just the other day I was laughing with the kids and it sort of hit me. I thought 'man, I must be an idiot to be giving this up,'" Sandler said.
Teaching at times can be extremely rewarding, but at others can be seemingly thankless. Through trials and tribulations, Sandler believes she has finally figured out what teaching is all about.
"It's really just the satisfaction that comes from being able to have a positive influence on young people's lives. It's way more than just my subject matter because sometimes I feel like I'm teaching more things like respect and honesty to the kids," Sandler said.
Teaching both Spanish 2 and Spanish 4, Sandler said she is especially going to miss her "repeat customers" who she has had more than once.
"The one thing I won't miss, however, is the grading," Sandler joked.
With a six-year-old granddaughter living nearby, lunches with friends already planned, and plenty of books to catch up on, Sandler will most definitely be keeping busy as she begins the next chapter of her life.
It will surely be a change but those at the high school know Sandler's legacy and lengthy career will not soon be forgotten.