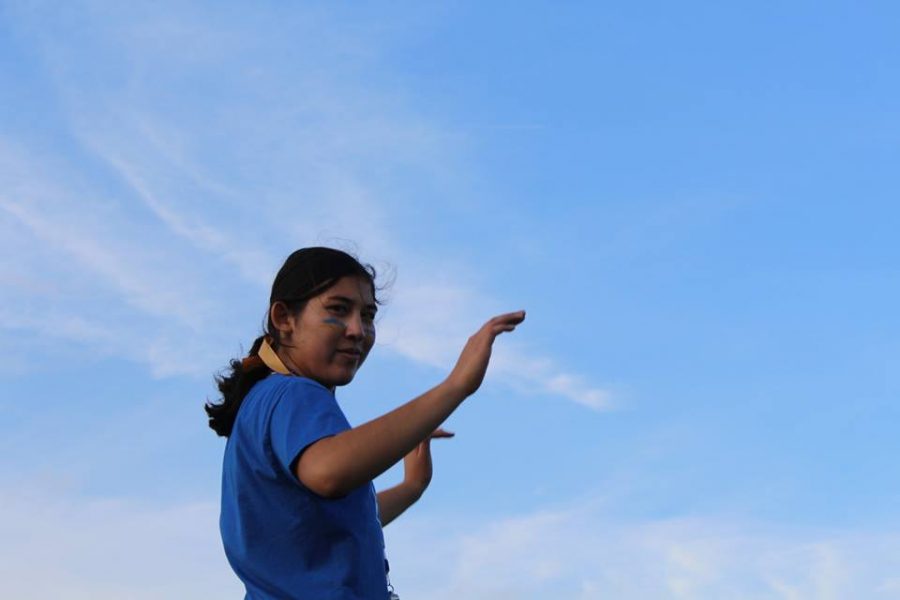 From The Editor: Be Grateful
Dear Students and Staff of Lake Forest High School,
There are so many things that I've learned here that I couldn't count them if I tried.  I've learned so many things during my time in school itself that it would take a lifetime to explain each one in detail.  This, I think is the most important thing for all of us to remember, not just the seniors.
Be grateful.
The biggest thing that we forget before graduating is that we are not only graduating high school, but are graduating from childhood and from the traditional education system.  Some of us may go on to college, and some may never set foot in a school ever again. But we spent so much time here, and regardless of whether you loved or hated it, there's going to be something that you remember and take with you for the rest of your life.
Be grateful.
Gone are the days where you have the cartoon character backpack or the school issued assignment notebook, but that doesn't mean that what fills both has changed all that much.  We still feel the weights of our lives on our backs, and our schedules are filled with activities, work, and events. Maybe they aren't playdates, but maybe it's lunch with the same person you used to have one with.
Be grateful.
The emotions attached with leaving are so varied for me that I know I will struggle to adjust to the change.  I will miss a lot about my education but I will not miss the hallway shenanigans. I'll regret not doing some things, but be eternally grateful for having done others.  My last thirteen years in the school system have painted the colors of my personality and the way I act around and to others.
Be grateful.
This is a culmination of growth for all of us.  It's a celebration of our lives, each one of us, and a fresh start and a celebration of the finish line.  There are a million things that i can say to try and sum up my experiences here and leave you with something to remember, but I cannot say it all.
Be grateful, Lake Forest High School.  We as teenagers tend to think so negatively about our lives, from our grades to tests to college applications, but we so rarely realize how lucky we are to be alive and living in the place that we do.  We have teachers that not only love what they do, but they care for us just the same. We've read all the great books, heard the best music, been taught the hardest math, and been educated in the recent discoveries in history and social studies.
Be grateful for your family.  You probably don't stop to think a lot about how proud your parents and siblings are of your many accomplishments, big or small.  You don't and won't know what your parents' love for you is like until you have a child of your own. While people may come and go throughout your life, your family won't leave your side.
Be grateful for your future.  Sure, you don't know what it is yet.  I had no idea a year ago that I would be sitting here, writing this letter to all of you, thinking about my job and all the things I have to do for my college next fall.  Despite your urgency to create your future, your future really comes to you. Time does not stop moving, no matter how fast or slow we want it to. The future will greet you in whatever way it decides, sometimes despite all the work you've put into it.  It's how you greet your future that determines how you fit into it.
Be grateful for the rest of your lives, Lake Forest High School.  Long after you and I are gone from this school and community, people will learn this lesson time and time again, just like you have.  It's okay to be grateful for what you have been given, for what you've experienced, and who you are.
It's been such a privilege to be a part of this community, and I will miss it dearly.  I've been able to grow and flourish in places I never thought I would, and meet people that have changed my life.
I am grateful for you, Lake Forest High School, and I will never stop saying thank you.
Go Scouts!
Katie Pierce
Editor-in-Chief, The Forest Scout