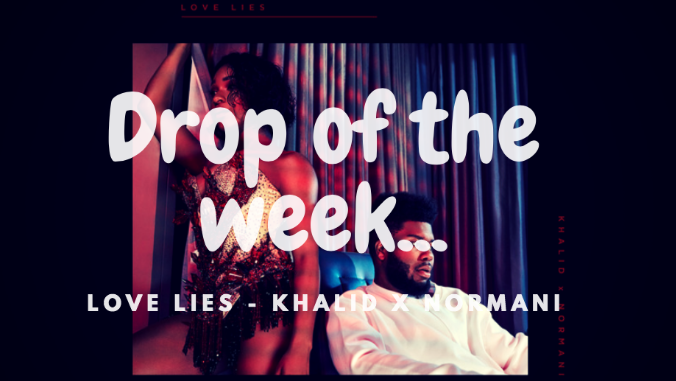 Follow @theforestscout on Spotify for curated playlists by all of the authors of TFS. 
The combination of a soul voice and cutting-edge music abilities has new artist, Khalid, bringing it all to the table. He was first introduced and fell in love with music after his mother, an avid lover of 90s and R&B, introduced him to it. The combination of soothing classical tones and modern vocals is what made him skyrocket as an artist. He began making music early on in his teenage life, getting inspiration from artists such as Frank Ocean, Alt-J, and India.Arie.
Eventually connecting with producer SkySense, who along with producers Tunji Ige and Smash David, helped to released Khalid's first heartfelt single "Locations." Released in early 2016, it climbed its way to the number one spot of Billboards' R&B top 100, which in return shined the spotlight on his vocal abilities as a prominent new artist. Khalid released his debut LP, American Teen, in 2017 and was later nominated for a Grammy award in the "Best Urban Contemporary Album."
Kicking off 2018 with a new single released featuring co-vocals star Normani, a member of Fifth Harmony, Khalid has been teasing the release of something new for the last few weeks. Keeping fans wondering who the Texas native is going to work with next, he has been working his way up the R&B artist list and many have been wondering where the artist is trying to push his career. But, to many's delight, the combination of each singer's vocal abilities on this new single amplified one another.
"I'm just thankful that she's in the video, because I'm pretty sure it's not the first thing that we're going to be in together," Khalid told MTV News in early August, after meeting on the set of his "Young, Dumb, and Broke" video shoot.
The Valentine's Day single keeps the heart pumping throughout the song, between the romanticized lyrics and the soothing vocals, it makes it a couple's favorite. "I need a lover to trust, tell me you're on my side, are you down for the ride?" is just a single line from Khalid's soulful verses that keeps all fans content. Over a simple guitar riff and a pop beat, it's going to be hard for this single not to climb the Billboards like the previous work done by Khalid.
"Love Lies" is the first solo track done by Normani apart from Fifth Harmony, and is going to be featured on Spotify and Soundcloud.