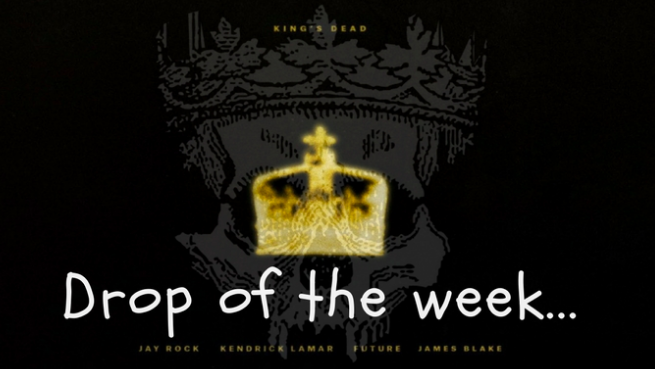 With the release of the newest hit Marvel movie, Black Panther, currently smashing the box office, the movie album is tagging along for the ride. With collaborations from artists across music genres, the album made sure not to shy too far from many of the most prominent names in hip-hop today. Kendrick Lamar is leading the pack with his "King's Dead" track among many of the great tracks on Black Panther's soundtrack.
Kendrick Lamar and Top Dawg are the two top curators for the new album, and with them comes a dark, moody vibe that assists in amping up the anticipation for Marvel's newest movie. The album features verses from Future, clips from Jay Rock, and of course, Kendrick dominating the tracks. With the prominence of Kendrick throughout "King's Dead," it can be hard for other artists to make their name known as well.  But on this track, one other rising star made himself present, Jay Rock.
Jay Rock is Kendrick Lamar's older longtime friend, and the two have been associated for some time now. Being the bedrock emcee for Top Dawg entertainment as well as various other hip hop spots, Jay Rock has proved his ability as an artist and as a producer. The track also features trap star, Future, and his ability to keep the vibe up during a track. Future adds a trippy verse shortly before Jay Rock delivers his nimble flow.
Produced by Kendrick's own Mike Will Made-it, to some people's surprise "King's Dead" bears a small resemblance to Kendrick's DAMN album, which released earlier this year. The DAMN album skyrocketed Kendricks career and the combination of drum beats and sonic sounds add together to make a little brother album for Lamar and Co.
Altogether, the combination of Future, Jay Rock, and Lamar make up an interesting combo. Not one for bad responses or good responses, the interesting combination of lyrical rappers and trap rappers make a unique sound that has set the Black Panther album apart. Also, it's the first time that former tourmates Lamar and Future have hopped on a track together, which hopefully we will see more of as the year progresses. With a perfect ending set by James Blake, the soft quiet vocals set the tone for the ending verse by yours truly, Kendrick Lamar.