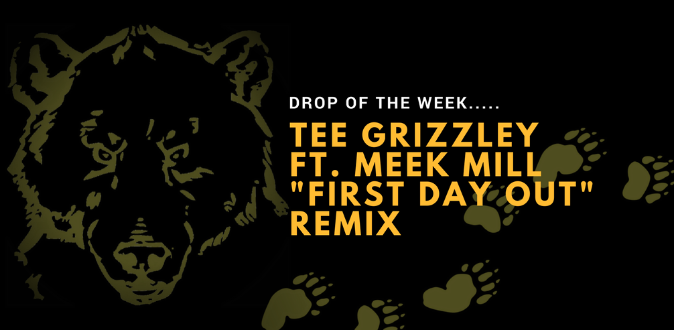 Philadelphia-based artist Meek Mill might be behind bars right now, but nothing is stopping him from looking forward to his "First Day Out."
Tee Grizzley and Meek Mill have blessed fans across the world with a new remix of "First Day Out." Hours after the Eagles' Super Bowl win over the heavily-favored Patriots, the project was dropped and since that moment, it has been skyrocketing to the epoch of the top 100 Billboard. Terry Sanchez Wallace, formerly known as Tee Grizzley, is a west side Detroit rap artist who has moved his way into the spotlight of the rap game over the past year. After gaining over 2 million views on YouTube for his first EP, First Day Out, he has become a mainstream name in the rap game.
"First Day Out" (Remix) gets some fresh never verses from Tee Grizzley, not to mention Meek Mill's bars during his own feature. Making mention to the Eagles win at Super Bowl LII, as well as a huge shout out to Meek Mill, Tee Grizzley spits "I went platinum, I get paid to be on camera/I'm the (expletive) from my generation with a mansion (Free Meek!)/Other from my generation dead or in the pen/Still pray for them (expletive) cause some of them my mans/When they shot my little brother I jumped in that van." With the same intensity and passion that pushed out with the original track, fans are loving the new remix. 
Now it's undetermined whether or not Meek Mill's verse was pre-recorded or if he recorded them while serving time for breaking his probation and possessing a firearm without a license. But new evidence concerning Meek Mill's sentencing incited mass outrage after the severity of Meek's punishment was put to question. Since then, he has surfaced and a new investigation is underway. But besides that fact, Meek's verses were consistent and passionate, almost as if every beat Meek jumps on he kills from a lyrical standpoint. 
Overall, it's still the same original "First Day Out" beat and mix, which in no way is disappointing. The original drop of this song was an instant hit, but with the fresh new revamp of verse sets this track is in a whole different chapter. Between Meek and Tee Grizzley, the instant passion and intensity makes fans crave more and more of their new project. Hopefully with the upcoming release of Meek, these two artist will continue to work on projects together.