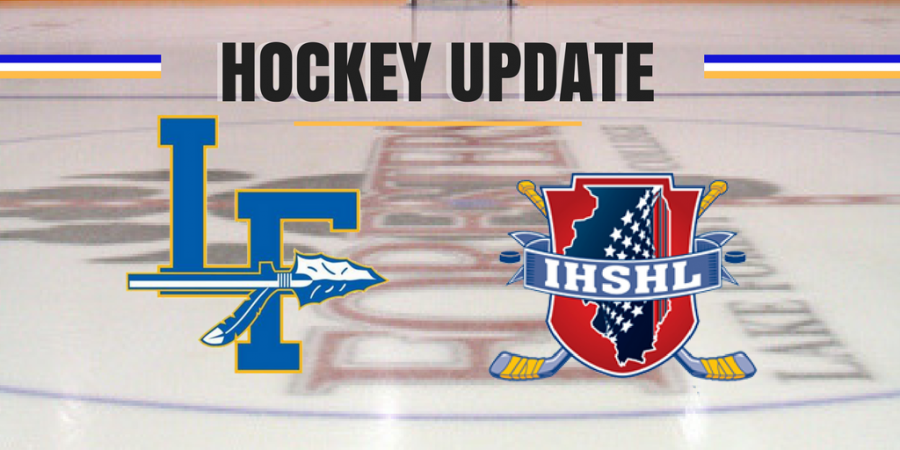 Thanksgiving break was anything but a break for the LFHS Varsity Blue Hockey Team. Although the team was able to take Thanksgiving day off, on Black Friday, the Stevenson Thanksgiving Tournament began. They faced off against Lion's Township first, and even though they came out a bit slow in the first period, they were able to pick it up in the second and third and got the win, 5-2. In this matchup, senior Brendan Manfred scored "one of the nicest goals of [his] career." He told me, "Man, that felt great. The puck just flew right off my stick." Following the strong showing from Scouts Hockey in their first game, the Blue Team played in Wisconsin at 7 AM. Manfred said, "Our second game was against Naperville Central. Anyway, we took care of business and won 7-1."
After two big wins, the Scouts could see the finish line. Their second game on Saturday was against Glenbard, and after two periods both teams remained scoreless. Glenbard took control in the third period, though, and used their quickness to score four goals. Lake Forest managed to score twice in the third period, but it simply wasn't enough. This knocked the team out of the tournament, and Glenbard went on to lose to Stevenson.
After a fairly successful tournament, the team took on Township High School District 211, also known as D211. Scouts Hockey easily took control of that matchup, scoring eight goals and cruising to an 8-2 victory. Will Lincoln and Griffin Slobodnik in particular both had two goals each.
This Saturday, Scouts Varsity Blue Hockey will take on Loyola at 6:10. Manfred appeared quite fired up when I mentioned this upcoming game, and he informed me that last time they faced Loyola was when they had four players suspended, including himself. He continued, "It's going to be a redemption game for us, since we lost last time against Loyola. We'll be looking for both Heitmans to make a major impact." This will be taking place at the American Heartland Ice Arena, so feel free to drop by and support the Lake Forest High School Varsity Blue Hockey Team.