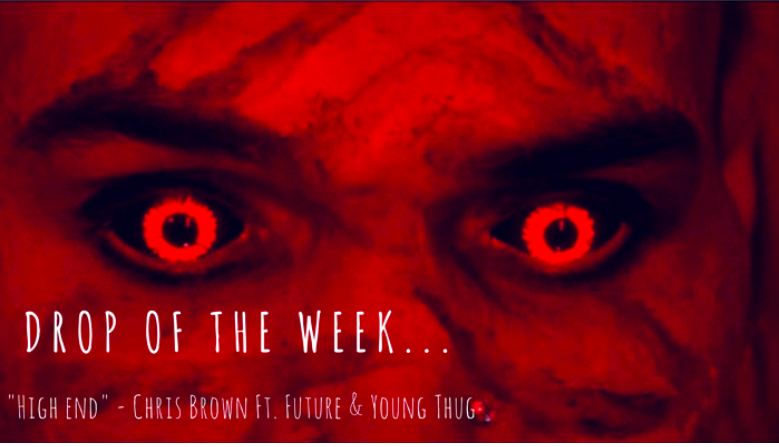 Warning: This song contains explicit language and content that may not be suitable for students of high school age. The song was chosen for its expressionism and implementation of new, experimental styles, not necessarily the message expressed by the artist.
Chris Brown seems to be really embracing the halloween spirit as we can see in his new single. The single, "High End," was released on October 12, 2017. The song has features that could be compared to the 95-96 Chicago Bulls basketball team for any trap fan, with Future and Young Thug making appearances on the new single. This new single is grabbing the attention of the hip-hop community because of its unique theme choice and the new upbeat, trap style that Chris Brown has employed.
This single is serving as a promotional platform for Chris Brown's new studio album Heartbreak on a Full Moon. The single follows another studio single, "Grass is Greener," which Brown released in May of 2016. Between now and when his last studio single was released, rare light has been revealed as to what his eighth studio album was going to sound like. The rap star hasn't leaked much information about the new project, that is, not until the release of "High End." The release is bound to get the music community and fans attention one more time, most likely before the release.
The new studio single embodies a simple upbeat trap beat, combined with a dark theme, and mixes well for a halloween-style trap beat. While the new single conveys all of the luxuries shared by all three artists, the takeaway from the song is its halloween mystery beat. This song is somewhat of a different style for each of the artists, but is exploratory in the sense that this territory of trap music is great for artists musical abilities considering the genre of music produced. The slow, in-your-face style of Young Thug and Future's lyrics add to the song while the lyrics help to contribute to the spooky vibe provided by the baseline.
Overall, "High End" is a definite platform drop for Brown's new album that should be released before the year's end. The hyped beat, halloween spirit, and excellent feature artists could only be adding up to the big drop for Chris Brown. Now the question is, will the album live up to this drop?