Girls Basketball season recap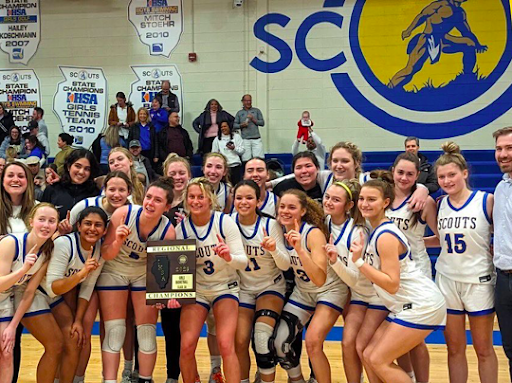 The Lake Forest High School women's basketball team had a close to their season last Tuesday against the Deerfield warriors.  The talented team finished with an overall record of 23-11 and became regional champions for the fourth time in history.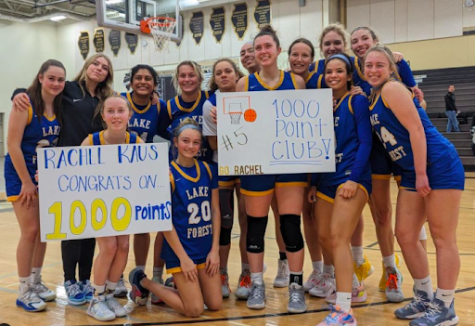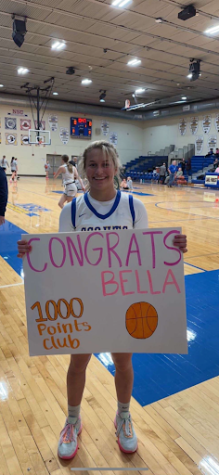 For the first time since 2020, the scouts won a regional championship against Grayslake Central, which was captain Bella Ranallo's second time being a regional champion. 
"Playing regionals on our home court was a lot of fun. I'm glad that Rachel and I got to win together because freshman year we also had a regional championship at home.  It was a great way to end our senior year," said Ranallo.
This season, captains Rachel Kaus and Bella Ranallo both earned their 1,000th career point at LFHS.
The team is athletic but also full of role models and hard workers.
"I think one thing that has made this season so different is that this team is now splitting up.  We did everything together for the past year," said junior captain Maddie Williams.  "I grew up with most of the seniors on this team, heck Rachel and Bella were my idols.  Most of the seniors practically raised me and shaped me into the person I am today. It's like I'm losing all my older sisters, that's how I would explain the bond we have."
An under-recognized highlight of the season was beating the reigning state champions, the Stevenson patriots.  
"We lost to them at home by a free throw, so we beat them in their gym.  It was just fun playing together, and I was really proud of our team," said Ranallo.
Although the 2022-2023 season came to an end, there are high hopes for next year's varsity team.  This team has such a strong bond, and expect it to carry on to next year.  
"As for next year not gonna lie I was nervous about it going into this season, more than half of our starting line up are seniors so I didn't know how we were gonna do, but so many people have grown this season," said Williams.  "We are losing a lot of really good talent this year for sure, but next year we should be able to hold our own."