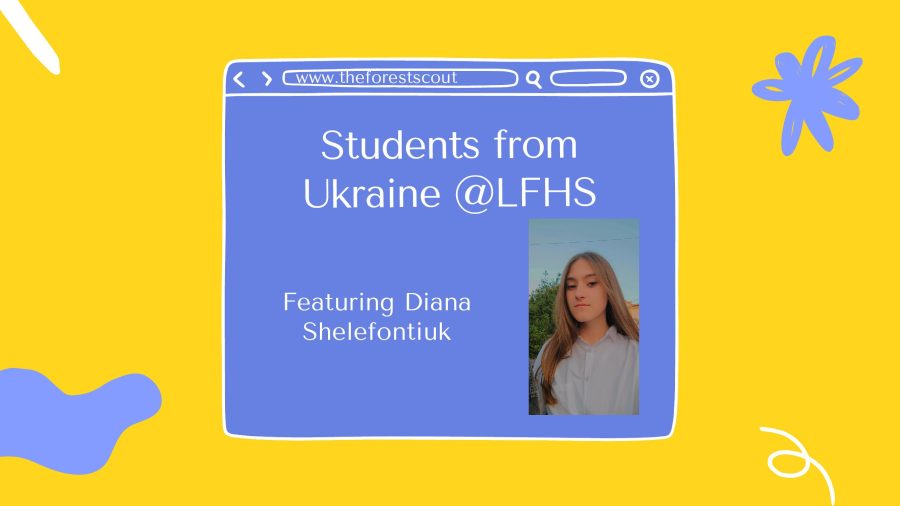 Junior Diana Shelefontiuk has recently started her new life in America and attends LFHS. 
On  Feb. 24 a war started between Russia and Ukraine when Russian troops invaded Ukraine. The war caused millions of people to flee Ukraine, hundreds of civilian deaths, and devastating damages to Ukrainian cities. 
Shelefontiuk stated, "When the war started, my city became a refuge for many people from the southern and eastern parts of Ukraine where hostilities were taking place. We also had air-raid alarms every day, warning of danger, and during this, people hid in shelters. In fact, it was very scary, because there was a threat of explosions. Before the war, it was very safe. I had the opportunity to walk with friends, go on vacation to the sea, or visit my cousins ​​on holidays, but the war changed everything.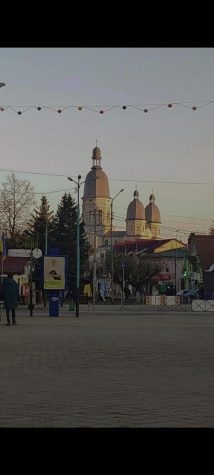 "All EU countries bordering Ukraine were allowing entry to all people fleeing the war in Ukraine on humanitarian grounds. Diana came to the US with her parents and said that the process to get to America was stressful for Diana and her parents. 
"My parents and I had to go to an airport in a neighboring country because the airspace was still closed due to the war. The airport we went to in Warsaw was a very big airport. First of all, there were difficulties with the Polish language and worries before I went on a plane for the first time in my life," she said.
"Comparing what life is like in Ukraine to America is slightly similar, " said Shelefontiuk. "Lake Bluff has cats and dogs walking along on the sidewalks and there are many friendly people in the community. I was impressed that there is a big number of deer and squirrels in the area."
Fitting into a new school has its challenges but Diana is fitting in well at LFHS. She says that the learning process is slightly different than the schools in Ukraine. While Diana was still living in Ukraine, she attended school and studied at a physical and mathematics lyceum. After she attended her main classes, she attended an art school. There was a music and sports school in Diana's town in Ukraine. Being given two examples on how the learning experience is slightly different here at LFHS from schools in Ukraine, Diana clearly explains, "At LFHS, during the semester you study 5-6 subjects and you can change them for the next semester. In Ukraine, we always study 16 subjects throughout middle and high school." "We also have our own class with 32 children with whom I study constantly in the same classroom." Diana has found two clubs that she was interested in and those clubs are Art Club and Chess Club. "I was interested in joining these clubs because they are my hobbies," she said proudly.
So far Diana is adapting well to the LFHS community and she enjoys attending the high school and its extra curricular clubs. If you see her, give her a wave to make her feel more welcomed at LFHS. She is looking for new friends at the LFHS and outside of school!