Stylish Scouts: Isabella Kohout
As we are nearing the end of the year, I have to begin wrapping up the series – sad, I know. These last editions of stylish scouts will aim to recognize some students with the most fun, unique senses of style. This week: senior Isabella Kohout.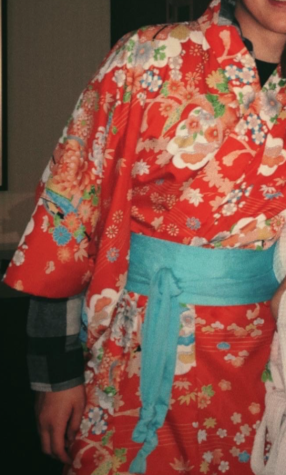 What is the most unique item in your closet?"The most unique item in my closet is a kimono that my grandmother brought back from Japan in 1992. It sat in her closet for years because she was too scared to wear it; she was also worried that she would ruin it. I have since inherited it, and aim to show it off as much as possible because the most precious items should be worn the most."
Where do you get fashion inspiration from?
Honestly, most of my inspiration comes from my grandma. She is never scared to take risks, and that includes her fashion. I love the style from the 60s and 70s. From the preppy to the hippie look, I love it all.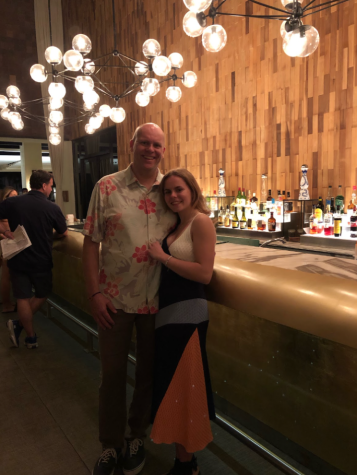 I have also learned a lot from my mother. She pushes me out of my comfort zone and has inspired me to buy and also passes down many items that I would have never selected on my own. A surprising source of inspiration is my father. He taught me not to over-complicate. "It's [fashion] simple. Pick one focal point and everything else revolves around that. 
What is an item that is on your wishlist?
Right now, I am so happy with everything I have. I try not to surrender to the fast fashion industry. I believe there are timeless pieces that are a necessity, and once you have that, there isn't much more you need. I suppose some basic tanks for parties next year would be good though.
What is an item in your closet that you couldn't live without?
I could not live without my belts. I think a good-quality belt can pull together any outfit. I have gotten a couple of western-style leather ones from my grandmother that she has collected over the years living in Utah, and also some chain-link belts from my mother. It's really all about quality over quantity for me, though.
What is an outfit you wore that you were proud of?
Naturally, Decades Day back in September was my day. I wore one of my mother's old dresses, a flower power bracelet of hers, a thick beaded metal necklace, a silver chain belt, and my white snakeskin boots.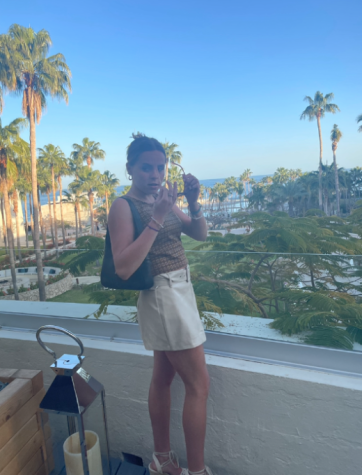 In Cabo, I styled my new leather skirt with a 70s-style flower power tank along with my newly inherited gold hoops and wedges.
Recently, I threw together the last outfit when I came home and saw a new psychedelic green top that was laying on my bed that my mother had surprised me with. I paired it with a pair of linen hand-me-down pants, and stilettos from my grandmother's closet.