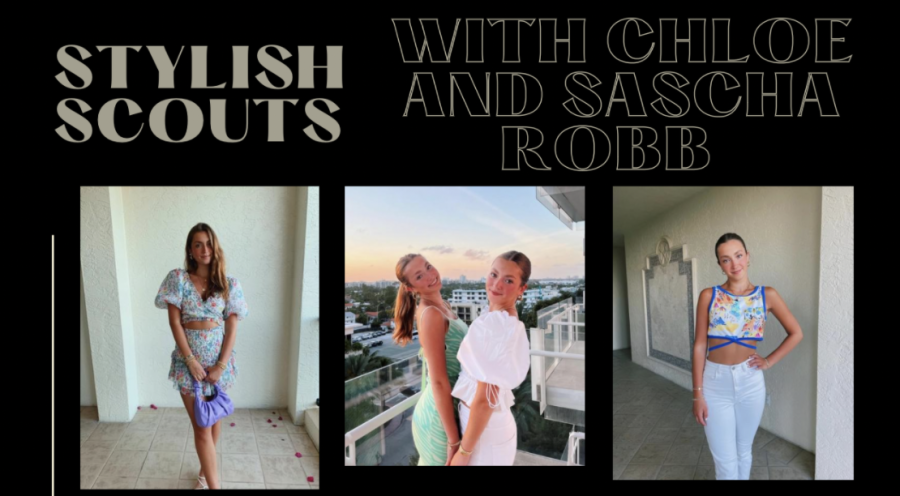 Happy Friday! This week, Stylish Scouts features a pair of twins with incredible style: Chloe and Sascha Robb. Take a peek below to get a glimpse of their closets, their favorite items this season, and how their fashion senses differ! 
Chloe Robb
What is your favorite trend right now?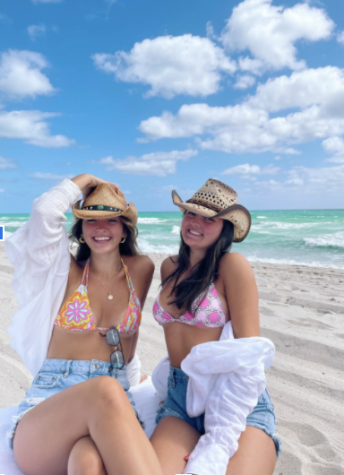 "My favorite trend currently are cowboy hats, which have been very popular and wearable over spring break. I saw a lot of girls participate in this trend, and even participated in it myself. Cowboy hats can have a beachy and tasteful look to them, and I am loving it right now. They will definitely be a staple in my closet this summer."
What is an item in your closet that you couldn't live without?
"An item that I definitely couldn't live without are my favorite pink and white Veja sneakers. These shoes are perfect for every occasion. They're super comfortable and a great addition to any outfit. They are simple, yet different from the familiar Nike AirForce 1's. This brand has so many different colors, and is definitely worth purchasing from."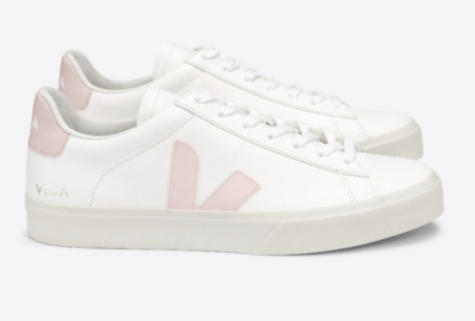 What is something that you're excited to wear?
"I am super excited to wear my cowboy Boots that I got from Boot Barn! I haven't worn them yet, but I am looking forward to styling them this summer, especially for Country Thunder and Windy City Smokeout. Cowboy boots go with nearly everything, and they give a great southern touch to any outfit!"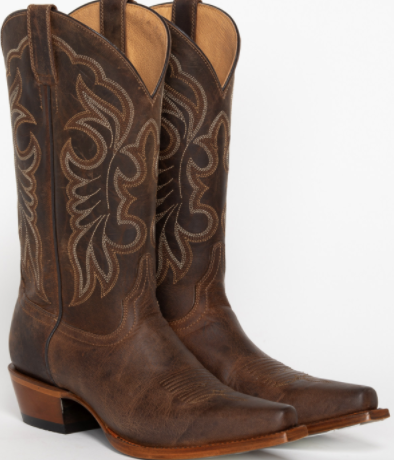 What is your favorite spring accessory (that you own or on your wishlist)?
"My favorite spring accessory would be these blue-tinted sunglasses from Amazon. These are my absolute favorite and can be paired with almost anything. They were surprisingly only $10 and were definitely a great purchase. The blue lens with the turtle shell is so unique and has a vintage look to them, which I love. I am super excited to wear these more this spring!"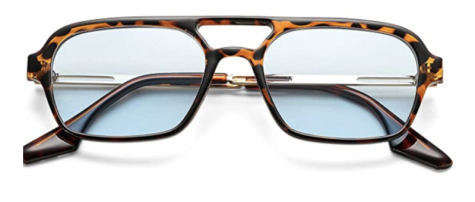 What is an item in your closet that you can dress up or down?


"My favorite item to dress up or down is definitely my blue and yellow Marc Jacobs Snapshot crossbody bag. The fun, bright colors bring energy to any outfit, and the chunky strap makes it stand out. What makes this bag so great is its versatility. One could easily dress this down by wearing it with a more casual look or dress it up by wearing it with a fancier one. This purse is the perfect accessory for whatever style you're going for."

Sascha Robb
What is your favorite trend right now?
"Currently, my favorite trend is green. This color has gotten a lot more popular recently and I'm loving it. I think the pop of color makes outfits more unique and interesting, while still being super cute! My favorite green piece of clothing is this green dress I bought from Zara. I love the color and the print. I also have a few green purses that can spice up some more basic outfits and add color. More recently, I purchased these smaller green sunglasses from amazon and they have been my newest obsession, perfect for this summer."


What is an item in your closet that you couldn't live without?
"Last summer I purchased this pink and green dress from For Love and Lemons, and it's been a staple ever since. Pink and green are my two favorite colors, so I was super excited to find this dress. It's perfect for the summer or on vacation, and I usually pair it either with white heels or my white Jack Rogers sandals!"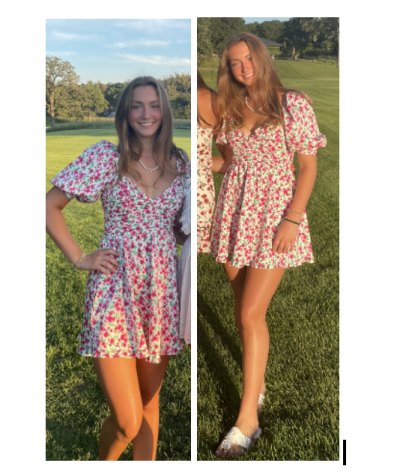 What is something that you're excited to wear?
"Over spring break, I went to a Frankies Bikinis sample sale in Miami. I got a cute terry cloth wrap shirt with a cool print and a bunch of colors that I think is super unique and fun. I got a few bikinis, one being baby pink with some dainty strawberries, and another is yellow and pink with a super funky style. Lastly, I got a pair of light blue gingham shorts that are the perfect cover-ups. I'm super excited about these pieces for the summer!"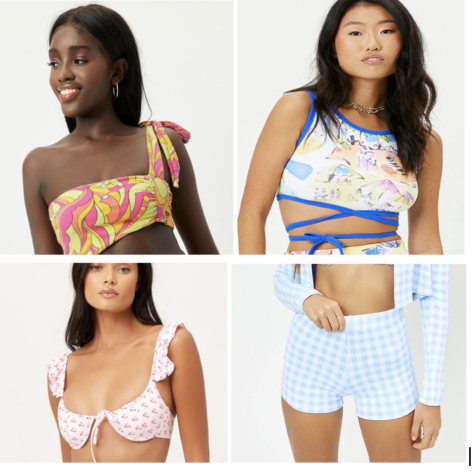 What is your favorite spring accessory (that you own or on your wishlist)?
"Something on my spring/summer wishlist is this Lovers and Friends daisy crochet set. This would be super cute to wear to the pool as a cover-up. I love sets because you can wear them together, or wear the pieces separately and add your own touch. I've been seeing a lot of crochet recently, especially on spring break, so I definitely need to purchase this for when it gets warmer."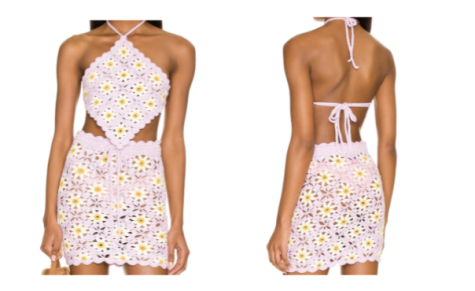 What is an item in your closet that you can dress up or down?
"This new scarf I got from Urban Outfitters is super easy to dress up or down. The colors are so fun, and the cherries look sort of spray-painted, which I think is super unique. To dress it up, I wear it with a pair of white jeans or a white skirt. To make it a little more casual, I could wear it around my waist as a cover-up for the pool or beach. I've been seeing lots of people doing that with scarves, and I think it's a super cool idea to spice up a beachy look."