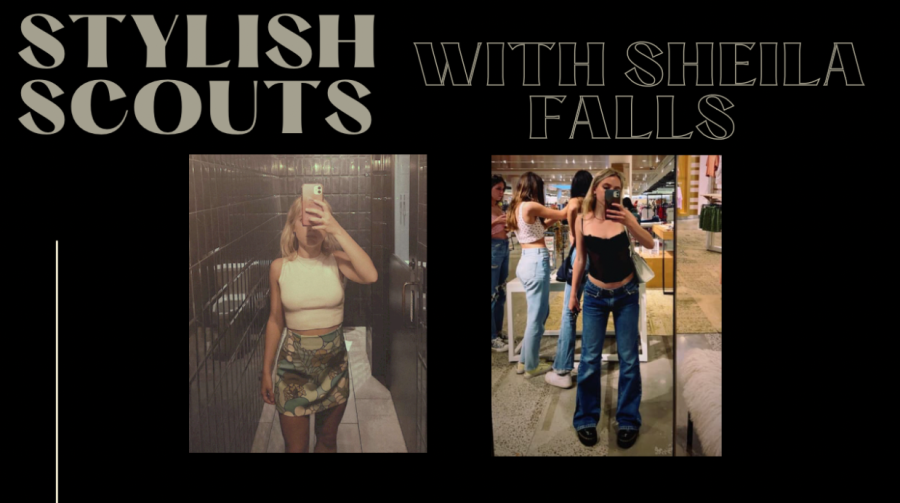 Another Friday, another stylish scout! This week, junior Sheila Falls gives us some fashion-inspo and insight into her unique, sustainable style.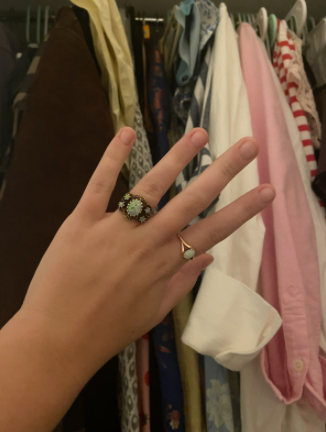 What is your favorite clothing item or accessory?
Probably my grandma's vintage rings that my mom passed down to me. They both have opal in the center, which was my grandma's birthstone so they're super special to me.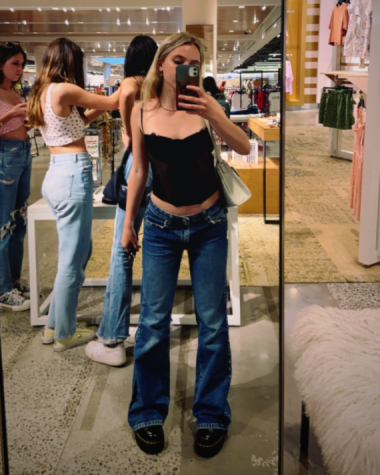 What is the item in your closet that you wear the most?
My go-to piece of clothing is my Urban Outfitters black corset top. It's one of those items that you can dress up or down, and it's just super flattering.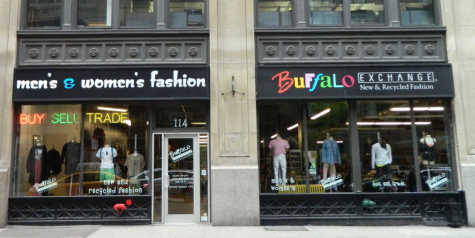 What is your favorite store to shop at?
My favorite place to shop is any thrift/consignment store. I love finding unique, vintage pieces that no one else has, and it's a super sustainable way to shop. Also you can make a whole day out of thrifting, and it's just so much more rewarding (and cheaper!).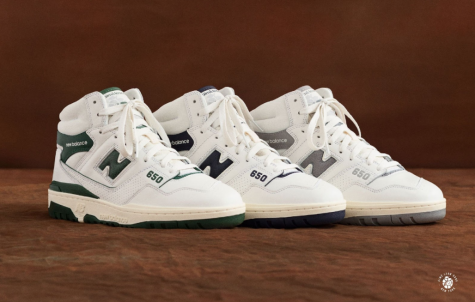 What is one item that is on your wishlist?
One item on my wishlist right now are the Aimé Leon Dore New Balance high tops. They're sold out right now which is really sad, but I just think they're such a cool, timeless pair of sneakers that can go with anything.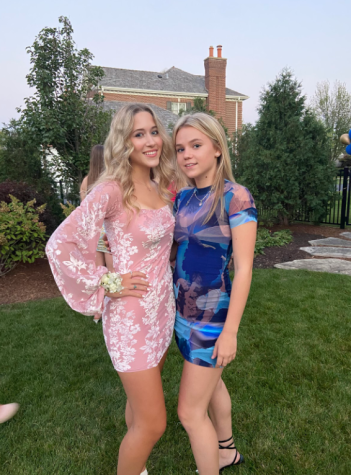 What is an outfit that you are proud to show off?
An outfit I'm proud to show off is probably my most recent homecoming dress. It's from With Jean, and I am obsessed with that brand. I just thought it was super different and versatile, and I love the pattern.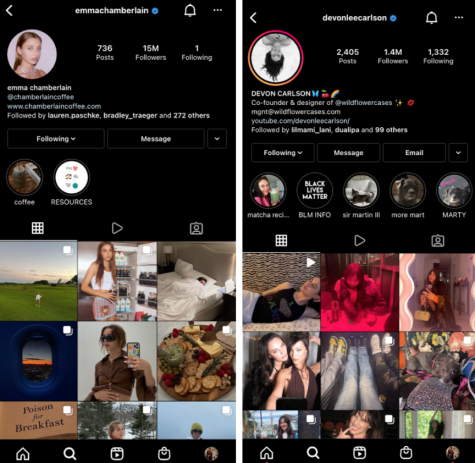 Where do you look for fashion inspiration?
My fashion inspiration probably comes from Devon Lee Carlson and Emma Chamberlain. They both have a super fun and adventurous sense of style, and they can pull off anything. 
Come back next week for a new round of questions and some new fashionable minds!