Boys Hockey gets their fourth win in a row at The Winter Classic
Last Thursday, the long anticipated Winter Classic returned as the Scouts looked to extend their 4 year winning streak playing at the Winter Club of Lake Forest. This year, they looked to the Highland Park Giants.
As the smell of Hot Chocolate and anticipation filled the air, the first period began. Turnovers and defensive stops filled the first period along with a few good runs that ended with effortless saves from both goalies. The score was 0-0 at the end of the first.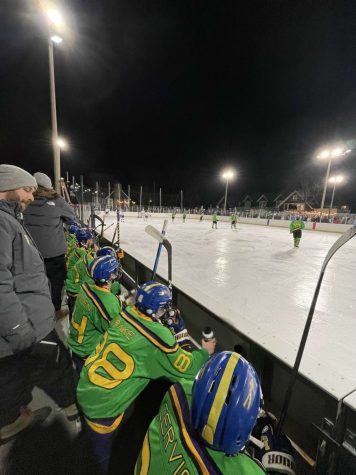 The second period was the complete opposite. Just one minute in, the audience saw a skillful breakaway from Robert Medica as he "deked" multiple giants on his way to score the first goal of the game. Just 30 seconds later, Aidan Hunt put in another goal for the Scouts with a scrappy put-back in front of the goal. Screams from the Scout faithful filled the rink as an evenly matched barn-burner quickly turned into a one-sided spectacle for the Scouts. 
Attempting to claw back into the game, the Giants were scoreless until four minutes left in the 2nd. A promising 2v1 was shut down by goalie Teddy Huddlestun, only for the second Giant on the fastbreak to scoop the puck into the net for a putback goal. After that, there wasn't much action for the rest of the second.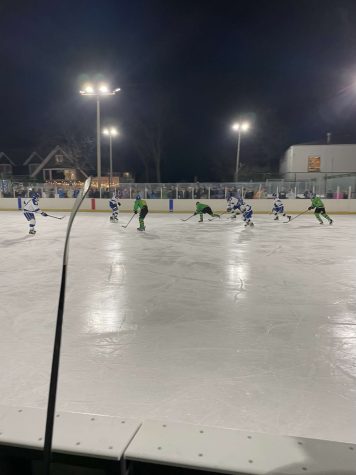 The third period was more of the same for the Scouts. Seven minutes passed and the Scouts put in yet another goal. This one came from senior Nick Brunetti. Another 2v1, Brunetti was assisted by fellow senior, Mikey Turinsky. With 4:30 left the Scouts increased their lead to 3-1. And finally, with 3:18 left in the 3rd, the Scouts scored their last goal of the storied evening, with a short sided backhand shot from Jack Carrabine off of a faceoff.
"It was an awesome end to the game. I coach for a team of 7 year olds at the Winter Club, and since they were there it made it feel a lot more special. I also went through the Winter Club system too, so to score on the same ice I've been skating at since I was little, it felt pretty surreal," Carrabine said.