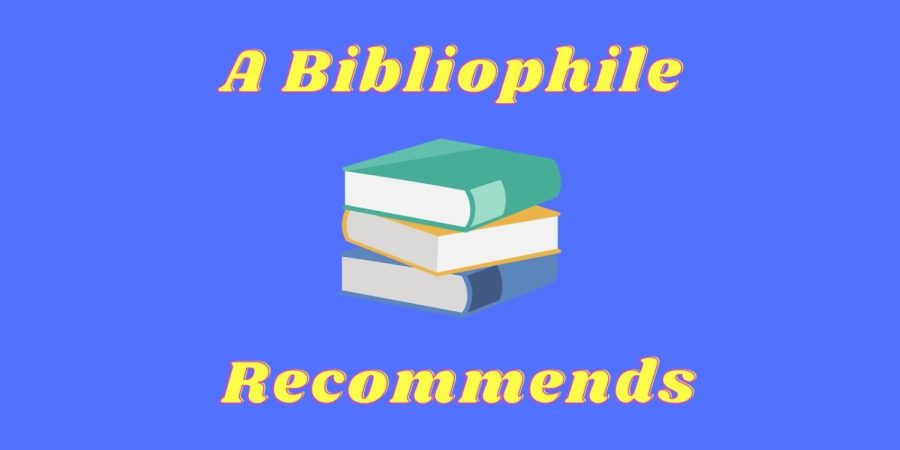 It's official: spooky season is in full swing! With only a few more days until Halloween, it's time for everyone to get into the spirit! Whether it be enjoying the fall colors (and ignoring the rain), or watching all your favorite halloween movies (I just finished Hocus Pocus for the millionth time), there is no shortage of ways to celebrate the autumn season. 
This also means that there are plenty of spooky books to choose from! I've gathered a few of my personal favorites, with scare factors ranging from "The Great Pumpkin" to "The Conjuring". Regardless of if you're comfortable with getting scared, I promise there is a book out there for you! Hopefully, you'll give one of these a try! And as a special Halloween treat, please enjoy a few picks from our special guest, LFHS librarian Mrs. Pausch!
#6. Bonus picks from Mrs. Pausch!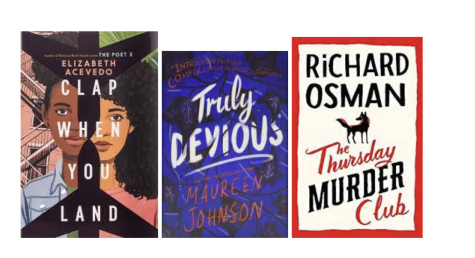 I enjoyed learning about life in the Dominican Republic in "Clap When You Land" by Elizabeth Acevedo, and also thought it was a really good portrayal of what it's like to go through loss and grief. "Truly Devious" by Maureen Johnson is the first book of a fun YA murder mystery series that's a good October read when you want something lighter. The "Thursday Murder Club" by Richard Osman is a fun murder mystery (with a sense of humor!) about a group of retirees in England who take it upon themselves to solve crimes.
#5. Scary Stories To Tell In The Dark by Alvin Schwartz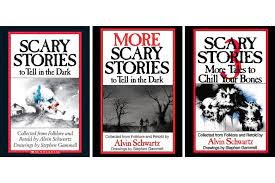 It wouldn't be a complete Halloween list without Alvin Schwartz's classic scary stories! I grew up reading these, and somehow they still give me goosebumps. Perhaps it's the utterly terrifying illustrations by Stephen Gammell, the source of many childhood nightmares. Schwartz quickly cemented himself as a prominent short story author when the first book was published in 1981, followed by parts 2 (in 1984) and 3 (in 1991). In 2019, a movie based on the stories was directed by Andre Ovredal. Many of Schwartz and Gammell's famous characters can be seen, including favorites The Jangly Man and The Pale Lady. Whether or not these stories were a part of your childhood, they are a perfect way to get into the Halloween spirit. They might just leave you wanting to sleep with a light on…
#4. The Darkest Minds by Alexandra Bracken


Okay, so this isn't a Halloween themed series either, but it's definitely spooky. Author Alexandra Bracken tells the story of a future dystopian United States, where those under 18 have developed special powers due to a virus. After being sorted into color – represented levels dependent on the threat level of their abilities, the kids are all shipped off to containment camps, under the guise of being "cured". Our protagonist goes on an adventure throughout the childless US, meeting both friends and foes along the way. Bracken uses many different emotions to portray the story. Each book is filled with witty dialogue, heart wrenching sadness, and triumphant victory. From the minute I started this series to the minute I finished it, I was totally hooked. And as a bonus, after you read the books, you can go watch the movie! 
#3. One Of Us Is Lying by Karen M. McManus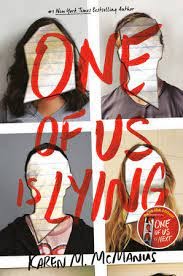 This book isn't necessarily Halloween themed, but I would recommend it nonetheless. Author Karen M. McManus does an amazing job of using five high school stereotypes as characters: the brain, the beauty, the jock, the gossip, and the drug dealer. When they're all together in detention, one student dies. With the remaining four as suspects and secrets being revealed every chapter, you'll have no idea who the killer is until the end. The story takes place in a high school, and the characters act like real teenagers, making them easy to identify with. There's homework, love triangles, and cafeteria politics. The chapters are written from the perspectives of the four students, so the reader is able to understand everyone's view of the situation. After reading the large amount of books that I have (which is a lot), plots can become very predictable. But this book left even me guessing!
#2. It by Stephen King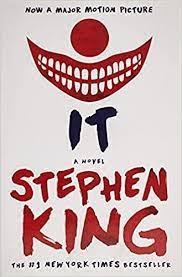 Before you call this a cliche, I do believe that It belongs on this list. There aren't many people who don't already know the general story, thanks to two extremely successful films (It and It: Chapter Two). But as goes for most movies, the book is definitely worth reading. While its 1,138 pages may intimidate you, I promise it's worth it. Author Stephen King weaves an intricate tale of friendship, family, and demonic clowns. What more could you want in a book? He also keeps chapters short, helping the reader to stay interested. I will issue a slight warning, though; this book does include many adult themes. You will probably still be reading this after Halloween, but you will not be bored. After finishing this book, you will never look at clowns the same again. 
#1. The Cellar by Natasha Preston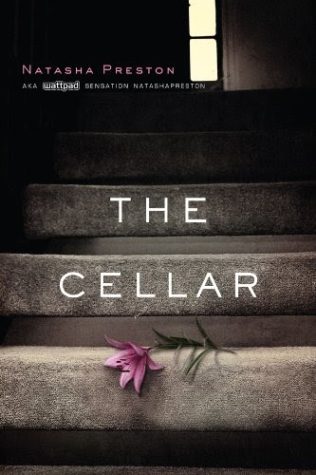 She's back! I know I mentioned this in the last edition, but Natasha Preston has been one of my favorite authors for many years. This book was actually the first of her's that I read after receiving it as a gift, and it quickly began my obsession. It can be very easy to get caught up in the crazy plot of this story, but there is so much more to it. Our protagonist is incredibly easy to sympathize with, and her incredible will power will keep you rooting for her until the end. The chapters are told from different perspectives, creating multiple storylines, all happening consecutively. I will warn you, this book contains some touchy subject matter, including kidnapping, violence, and grief. Natasha Preston tells a dark story of struggle, both mental and physical. Once you start reading this cynical narrative, you will not be able to stop.