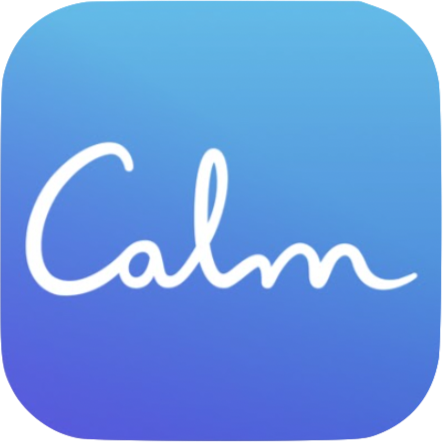 It's rare that your phone can actually help you stay mindful throughout your busy every-day life. In the beginning of quarantine, specifically on Mar. 22 2020, I realized that my life lacked structure as I was getting swallowed by the uncertainty of the pandemic.
I attempted daily mindfulness on my own: I tried meditating, reflecting on my gratitude, journaling, etc. This was helping, but I felt I needed extra support due to the widespread feeling of decreased motivation. One day I watched a "Calm" app commercial and was intrigued. After some research, I decided I would go for the seven-day free-trial.
When I first opened the app, I was immediately at ease. The screen filled with soothing shades of purple, said to "take a deep breath." The app then unlocks to a serene mountain lake with background sounds of rain trickling and birds chirping, letting the voice of nature alleviate an anxious mind. 
"Calm" offers music for the morning, winding down, yoga, focusing, uplifting, introspection and reflection, and deep sleep. One of my favorite features of the app is Sleep, where you can click "Sleep Stories" and find a vast variety of ethereal narratives such as "The Nordland Night Train" and celebrity features such as "Dream With Me" by Harry Styles (bet you want to try it now). The Sleep section also includes dreamy soundscapes of almost every environmental scene, ranging from "Babbling Brook" to "City Streets." My favorite is "Lake of Stars," which features a sound wave phenomenon, a binaural beat, to help slow your mind. Let me tell you, these put me right out every time I have trouble falling asleep. 
If you need some help with staying loose and focused when meditating, the app provides countless "Daily Calm" sessions to choose from, from simple stories such as "The Sun and the Wind" to deeper life lessons such as "Kindness at Work." However, if you're someone who gets easily tense and frustrated by meditation as I did, I recommend starting out with the 30-day "How to Meditate." If you're looking to harness a specific issue with a podcast type feel, you can explore meditations tailored to anxiety, self-care, work, personal growth, relationships, and more. When I'm feeling overwhelmed with life, I usually open one of those meditations, and they leave me feeling grounded and grateful. 
The app also serves as a platform for simple check-ins. You are able to log your mood every day by clicking on an emoji, keep track of how you slept, log your gratitude, and have a space to just brain-dump your thoughts. 
Ever since downloading "Calm," I've learned how to use mindfulness to be in the present moment. 
Paying the yearly fine has been more than worth it.