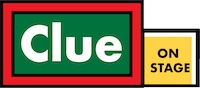 Murder, suspense, drama! The Theatre Department is putting on a production of Clue that is based on the bestselling board game and cult-classic movie. The classic whodunnit will keep you guessing every minute. 
The play tells the story of six guests invited to Boddy Manor under mysterious circumstances. All of them have secrets and all them are being blackmailed. What starts out as a seemingly mundane dinner party turns cold as murders start to occur and suspicion spread through the manor.
Seniors Amelia Myers (Mrs. White), Ruby Stockton (Mrs. Peacock), Lyn Stanley (Miss Scarlet), Ashwin Krishnaswamy (The Motorist), Sarah Smack (The Cook), and Alex Kirages (Chief of Police) are each performing in their last LFHS fall show. The other leads include John Turelli (Wadsworth), Saige Joseph (Yvette), Jack Taylor (Colonel Mustard), Tom Foley (Mr. Green), and Fox Duelli (Mr. Green). 
The show is directed by Mr. Joe Pulio and Mrs. Sara Dreiling. The tech is by Mary Toledano and assisted by Erica Werner.
Performances are Thursday, Friday, and Saturday nights at 7 p.m. Student tickets bought in advance are $6, but free with an activity pass. They are $9 when bought at the door.