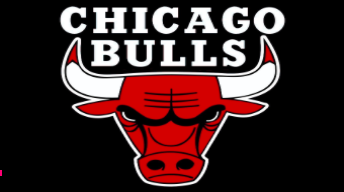 The goal for the Chicago Bulls is clear: Make the playoffs for the first time since 2017.
After sacrificing future talent Lauri Markkanen and other talents to try and rebuild this team, are the Bulls ready to make this goal or are they just all hype?
Power forward DeMar DeRozan and center Nikola Vucevic both bring an added scoring punch to take the burden off Zach LaVine. Lonzo Ball at point guard is also a significant upgrade to Coby White, and he will bring plenty of playmaking, shooting and defense to the starting lineup. 
DeRozan sat down at the Chicago Bulls media day and said, "It's all about winning, and whatever we need to do, whatever we need to figure out to be a successful team, that's what we're going to do."
DeRozan is coming off the 2020-21 season with the San Antonio Spurs averaging 21.6 pts, 4.2 rebounds, 6.9 assist, and about 34 minutes a game.
"I don't think I've played with as talented a team as I have since coming here," DeRozan went on.
The Bulls did not disappoint in their first preseason game on Tuesday,  and many Bulls fans were going crazy in the United Center in Chicago. The Bulls ended up blowing out the Cleveland Cavaliers, 131 to 95. 
Before the game ended there was a lot of excitement about the new "Lob City". With amazing playmaking passes to each other, the best one was from Lonzo to LaVine that ended with a monster dunk from LaVine that had everyone erupting.
DeRozan finished the game with 13 points, 4 assists, and 4 rebounds, Ball finished with 8 points 5 assists, and 5 rebounds, and LaVine with 25 points, 3 assist, and 3 rebounds. Caruso also had a good game, with a final statline of 10 points, 10 assists, and 2 rebounds. 
Although none of the new talent for the Bulls had a 20 plus game, they came out and played and won the game. Many still speculate if they really are contenders and if they are going to be able to make the same plays during the season and win games.
I personally find the Chicago Bulls not overhyped, especially because of what happened in their first preseason game together. I'm excited to see them play during the 2021-22 season for many reasons, such as their newly improved defense with Lonzo Ball and DeMar DeRozan and all the new scorers taking most of the weight off of shooting guard Zach LaVine. The new "Lob City" Chicago Bulls are going to be one of the most entertaining teams in the Eastern Conference this season and many Bulls fans expect high flashy alley oops and dunks.