Have We Neglected Less Popular Sports at our High School?
It is time to start recognizing all student-athletes for their hard work and dedication.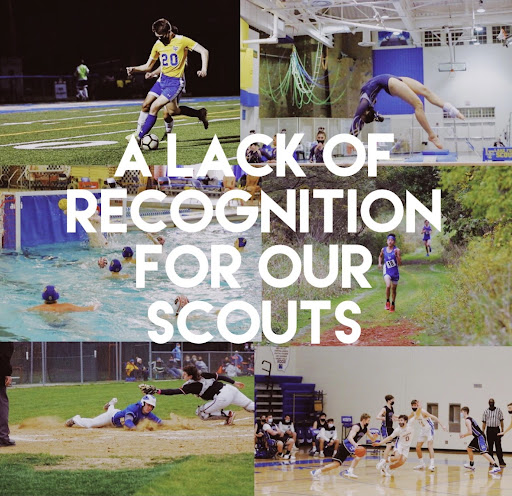 Football games are the highlight of the fall season for many students. 
What's not to love? The glowing stadium packs students and spectators in the stands, the school spirit reaches its peak, the changing seasons provide for the perfect weather, the smell of burgers and hot dogs on the grill fills the air, and the performances at halftime further add to the excitement for the game.
But these games may have set an unattainable standard for other sports to meet.
LFHS provides an abundance of different sports that students generally capitalize on. 
However, students don't seem to take advantage of the opportunity to support friends and classmates at their games and events for different sports the same way that they support the football team. Some might even say that their sport feels 'ignored' or 'forgotten.'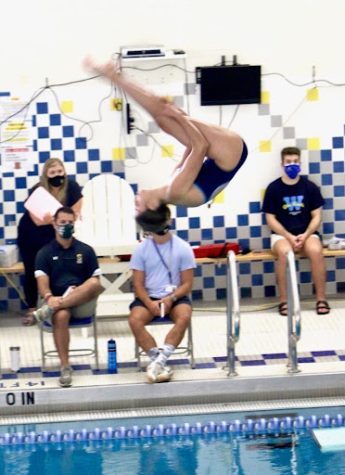 Senior Taylor Cekay, captain of the varsity diving team, says, "I don't think that diving gets nearly as much recognition as it deserves. We have spectators, but it's all parents and siblings." 
The student environment seems to be what makes football games so exciting, so what is stopping students from bringing the same spirit to other sporting events?
Well, a couple of factors play into the technicality of this. Many sporting events occur on weeknights. Most students find themselves busy with homework, extracurriculars, and family time. 
Senior Claire Yehle said, "I have my own sporting events, and timing is difficult with homework too," talking about it out to other sporting competitions. 
It is hard to say that the roaring band should show up to the tennis courts, and parents should grill at the volleyball courts, but a little bit more support here and there could make a huge difference for the players. 
Junior volleyball player, Mariella Haubner, also voices that their crowd mainly consists of encouraging mothers and fathers, "Our spectators are mostly the parents who get loud and are really supportive," but she says that their crowd lacks the student spirit that the football team receives. "We rarely have a student section which can be discouraging. The more energy in the gym and school spirit we can get makes the games more exciting and more competitive." 
Simply attending a friend's tennis match after school for half an hour to cheer them on could make them feel more appreciated; going to watch the soccer game in the stadium with a couple of friends may encourage more intensity from the players; meeting up with some classmates at the field hockey game or the baseball field could bring you closer to some of the people you don't hang out with as often; but most of all, the school should create a stronger sense of unity as a whole. 
Nick Fontana plays for the boys varsity soccer team. "I feel like the more spectators, the more energy we'll have out on the field which of course leads to better play for us. In-home games where we've had more spectators, we've actually played much better due to that energy," he said. 
Senior captain Sofia Falls of the girls varsity tennis team agrees. "I think that tennis is not necessarily a 'pack the stands' type of sport. However, the environment of the matches becomes more upbeat with spectators there," said Falls.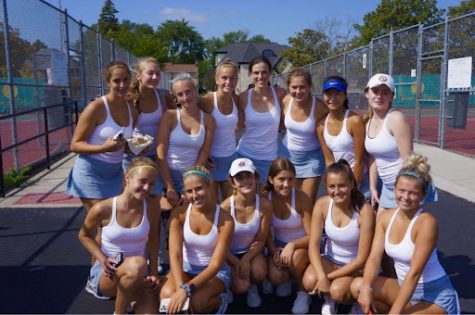 Our collective support for each other might just intimidate our opponents, and strengthen our community. 
Additionally, attitude and school spirit at events set the precedent for rising grades of students and teams to show some more pride in blue and gold. 
Although not each level of every sport at the high school can receive the same amount of enthusiasm as the varsity football team, we have the opportunity to further acknowledge a wider variety of sporting events. 
Senior Ellie Ford brings up an interesting idea: "If whole teams were to support each other, there would be much more attendance."
As a form of team bonding, some teams will go to watch other sports events as a whole, bringing a large crowd together in the stands. This does not happen too often, but it provides an opportunity for a trend. 
More and more teams could join together to watch events collectively, bringing about more packed audiences and more competition from the players. 
Willingness to attend events on a broader spectrum of sports will only bring the school closer together, and make sports more enjoyable for all. 
It is time to start recognizing all student-athletes for their hard work and dedication.