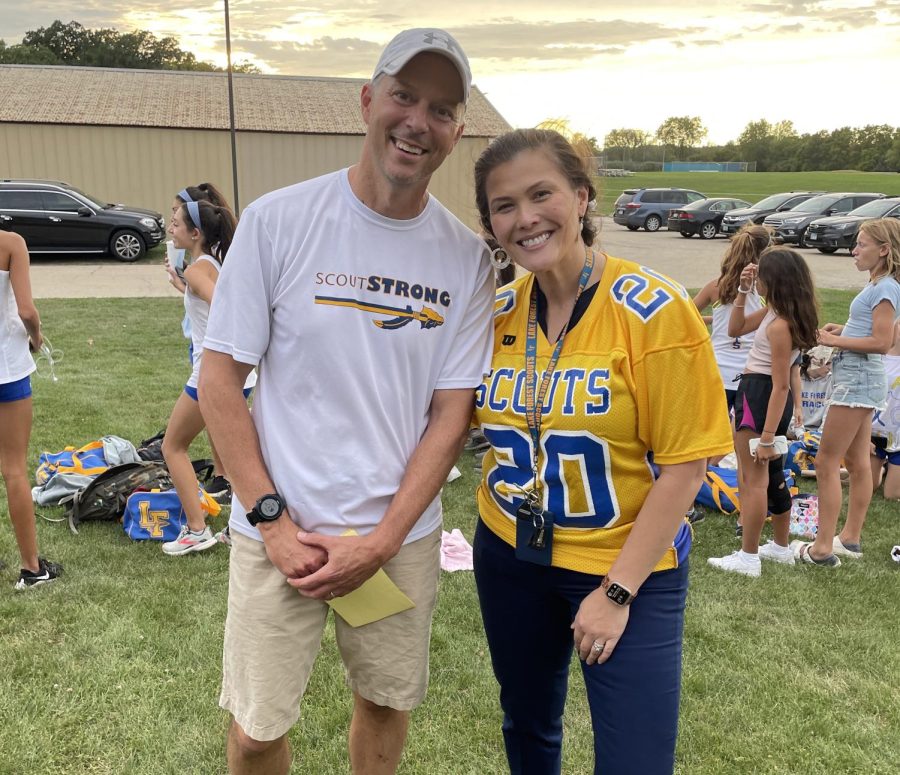 Marni Levinson
After a tumultuous year, the community has welcomed Dr. Erin Lenart as the new principal of LFHS.

Dr. Lenart moved to Lake Forest from Virginia in July 2021. Being close to the high school itself is imperative to Dr. Lenart, who  said she wants to be "all in for Lake Forest."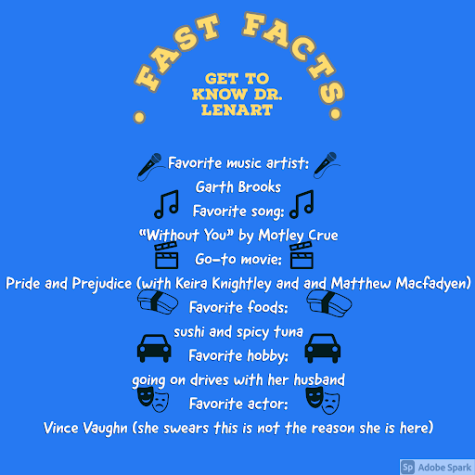 It's evident that she has already made efforts to assimilate into the community, as "showing up" is a pillar of Dr. Lenart's beliefs when it comes to her position in the school. Students can expect to see her not only in the halls and classrooms but at all types of athletic and school events. 
"I've been in a lot of classrooms," Lenart said. "But, you see students on the field, in the pools, on stage, behind the debate podium – that's where you see students living, what I feel like what students missed about school last year." 
Plenty of students can already attest to Dr. Lenart's dedication to supporting students outside of the classroom environment. 
"Dr. Lenart showed her support for the varsity field hockey team this week, and it was lovely to see how involved in the community she is," senior Maeve Chlystek said. 
Whether she's giving students who participate in class hand-written notes or cheering on the sidelines of the soccer field, Lenart aims to make herself accessible to students, radiating Scout pride in the process. 
Dr. Lenart also seeks to foster a highly collaborative environment for students and faculty alike. 
She led her first town hall meeting on Sept. 16, where 15 of the parents present posed questions about how the school was going to get students to continue to comply with the mask mandate. 
"I'm like, why don't we just ask the students?" she said, reflecting on the event. "The adults are always saying what we think we know about the students."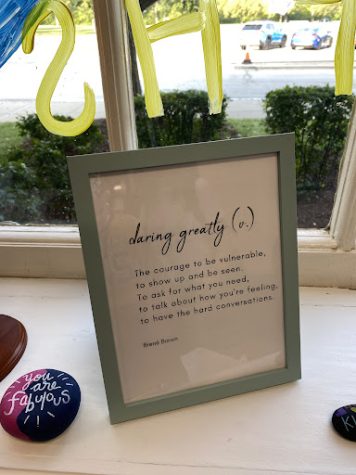 She plans to organize student-led town hall meetings on the third Thursday of each month, where students are encouraged to offer ideas about ways to improve LFHS and share their day-to-day experiences. With this platform, more students can make their voices heard, instead of adults acting as their ventriloquists.  
Lenart said she plans to focus her attention on being a fierce advocate for the students. 
"I'm really here to love students like their parents do," she said. "I want to be the first one to defend them–like a parent." 
As someone who constantly seeks to support students, Lenart recognizes that not every student requires the same guidance as the next, and that "fairness doesn't necessarily mean that everyone is equal." 
"People come from different backgrounds and have different experiences that they are bringing to the table," she said. "I try to understand who you are as a person when I am talking to you so I can help you. 
Dr. Lenart continues to integrate herself into the community, but she says she is in it for the long haul.
"I'm looking forward to the point–it might be five years from now–where people can say, 'okay, she lives here, she wants to be a part of us.'"