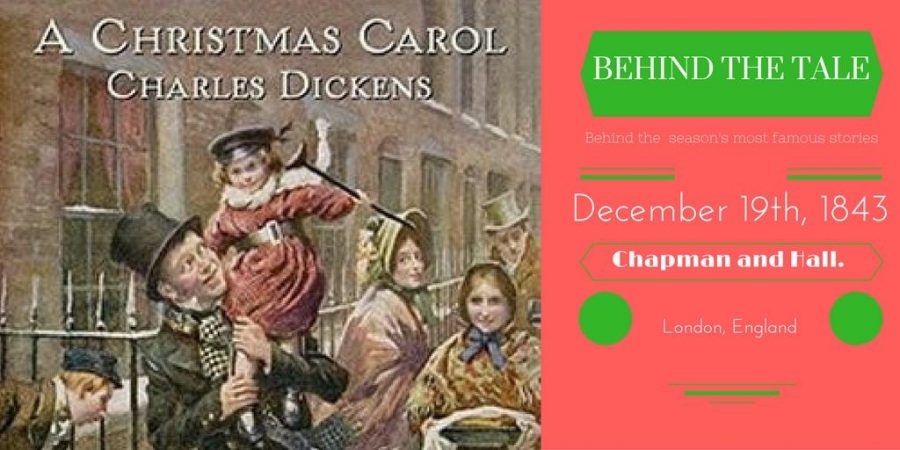 Throughout the week before Holiday Break staff writer Patrick Philpott will take us behind some of the season's most memorable stories. In his first post, he explains the true meaning behind Charles Dickens' fabled tale,  A Christmas Carol.
"A mean-spirited, miserly old man named Ebenezer Scrooge sits in his counting-house on a frigid Christmas Eve. His clerk, Bob Cratchit, shivers in the anteroom because Scrooge refuses to spend money on heating coals for a fire. Scrooge's nephew, Fred, pays his uncle a visit and invites him to his annual Christmas party. Two portly gentlemen also drop by and ask Scrooge for a contribution to their charity. Scrooge reacts to the holiday visitors with bitterness and venom, spitting out an angry "Bah! Humbug!" in response to his nephew's "Merry Christmas!"
A Christmas Carol, written by Charles Dickens, is undoubtedly one of the most famous heartwarming holiday stories. A story told by people around the world during the holidays for years, but does anyone ever take a deeper look at where the story originated?
First, who is Charles Dickens?
Charles Dickens was an English writer and social critic. He created some of the world's best known fictional characters, such as Wilkins Micawber or in this case, Ebenezer Scrooge. He is regarded as one of the greatest writers during the victorian era. His short stories and novels gained him unprecedented popularity during his lifespan and by the 20th century modern day writers and critics have recognized him as a literary genius.
What's the story about?
For the few who haven't heard or read the story of A Christmas Carol,  the novel was first published in London by Chapman & Hall on the 19th of December in 1843. A Christmas Carol tells the story of a bitter old miser named Ebenezer Scrooge and his transformation into a gentler, kindlier man after visitations by the ghost of his former business partner Jacob Marley and the Ghosts of Christmas Past, Present and Yet to Come.
The novel was an instant success during the victorian era and still is to this day, while also being critically acclaimed by critics from around the world. The book was written at a time when the British were examining and exploring Christmas traditions from the past as well as new customs such as Christmas cards and Christmas trees. The true inspiration behind Dickens' fantastic novel spreads far and wide, but things such as a humiliating childhood, sympathy for the poor, and various christmas stories and fairy tales have been linked to it.
What does the story represent?
A Christmas Carol pushes forward the christian moral ideology associated with Christmas during the Victorian Era and promotes kindness, love and universal generosity throughout its context. The novel also offers a distinctly modern view of Christmas, less concerned with solemn religious aspects and defined by more joyous traditions such as sharing gifts or festive celebrations. Without question, Charles Dickens' novel pushes forward the modern day ideology of a "christian" christmas, sprinkled with hints of Victorian Era traditions. This novel is certainly a must read for a holiday heart warmer and a great wholesome story for the family.