TFS Recommends with Emersen Waddle
Each week writers share their current obsessions. This week features staff writer Emersen Waddle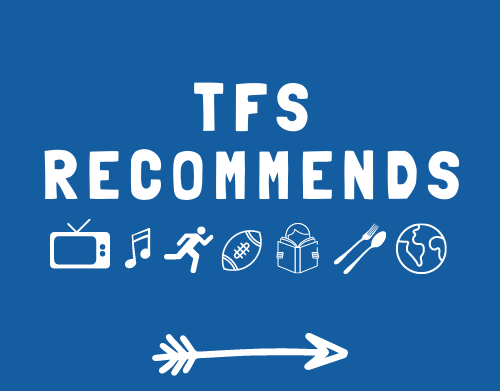 Emersen Waddle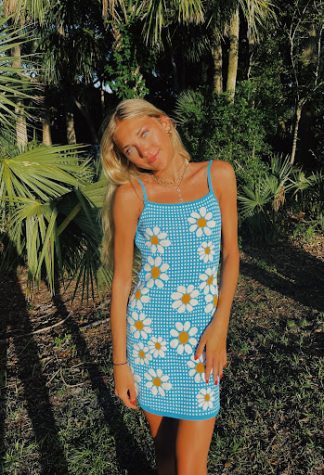 Papier Planners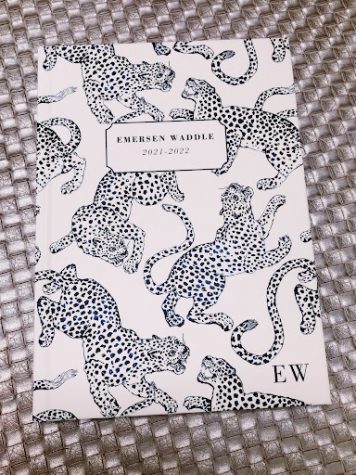 Even two weeks into school, I'm getting extremely overwhelmed. I have never been one to write down homework at the end of class: I usually rely on my memory to tell me what I have for that at night. However, after forgetting homework assignments for two days in a row last week, I decided that it was time to buy a planner. I figured that if I was going to get one, it might as well be a pretty one. An ad came up on my Instagram page for "Papier" and I was fascinated by the different designs that they offered. What's even cooler is the fact that you can put your name on it, along with any other customizations in the text. The planner has the perfect amount of room to write down my assignments, along with a full calendar view with smaller boxes. If you are looking for a way to stay more organized during the school year, check out papier.com.
Scented slides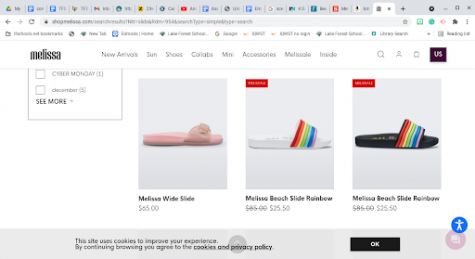 Shoes that smell like flowers; sound crazy, right? I thought so too until I threw on my mom's slides to go grab groceries from the car. The smell of roses hit my nose pretty quickly and when she saw I was wearing them, she told me that I wasn't allowed to steal them. So, I did what any normal person would do: I bought myself a pair, and it was worth every penny. I love wearing slides because they require little to no effort in putting them on, and after sports, the last thing that I want to do is fuss with tight sneakers and laces. Not only do these shoes smell heavenly, but they're adorable. They have floral designs, fun colors, and are super comfy. They sell them on online sites like Amazon and Nordstrom Rack and the website shopmelissa.com. They have tons of other styles of shoes too, and hopefully, more of the slides will be coming out soon.
Love's

I will never go a day without eating dessert. I don't care if I finish a family-sized meal for dinner, I will finish it off with something sweet all seven days of the week. My go-to's are Honey Bunches of Oats cereal, peanut butter toast, and, when I'm desperate, that stale bag of semi-sweet chocolate chips that have been in your pantry for who knows how long but weirdly taste good. My favorite, however, is frozen yogurt. My family and I have been going to the same frozen yogurt place from the moment I was born: Love's Yogurt. It is not self-serve, but don't let that deter you. They have the staple flavors along with ones that rotate weekly. They swirl the fro-yo absolutely perfectly in a styrofoam cup and their sprinkles are the softest and sweetest I've ever tasted. Their cookie dough topping is immaculate, but my favorite is the crushed graham cracker topping. It tastes like the base of a pie. If you have not tried this place, I encourage you to make the drive to Highland Park. (Pro tip- they also make ice cream-style cakes with a graham cracker base. Divine.)
Normal People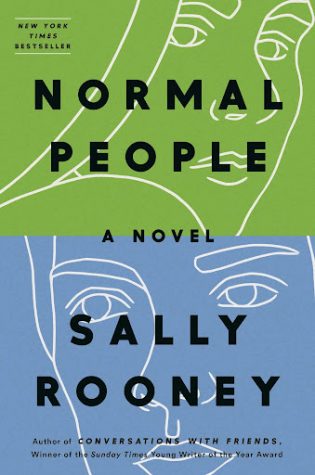 I'm ashamed to say that I struggle to find time to read with my schedule. On the special occasions that I do, it's usually a book that I am assigned for English. However, this summer my sister pestered me just about every other day about reading her favorite book: Normal People. I blew her off every time until one boring rainy day. I sat on the couch and read the first page, and let me tell you, I was hooked. I sat in the same position for hours until I finished this book. I am not a sucker for sappy love stories, and this book was the farthest thing from it. The relationship displayed between the characters was unlike any other that I've watched on TV or read in any book. Their love story was so different from the generic ones we see every day and I was so invested in seeing what happens next. This book will draw you in and not let you stop thinking about it. Do yourself a favor and give it a chance. Oh, and they also made it a hulu series, so you could technically just watch it. 
Athleisure
Coming out of a year of e-learning, throwing on a sweatshirt and sweatpants was a regular morning task for the day. I think we all got really comfortable being comfortable.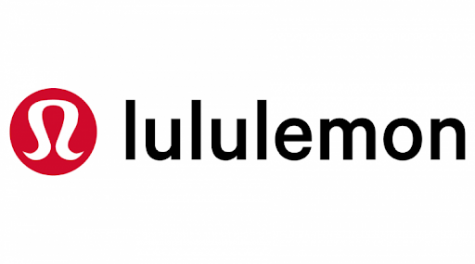 Now the idea of waking up an hour earlier to put on jeans and a top seems dreadful. One thing that's made the adjustment a little bit easier for me is the rising trend of athleisure. Brands like Alo, Lululemon, Aerie, and Beyond Yoga have made it easier for me to feel put together and comfortable at school at the same time.
About the Writer
Emersen Waddle, Staff Writer
Senior Emersen Waddle is a first-year writer for The Forest Scout. She enjoys participating on the Varsity Soccer team and JV Tennis team for the high...