Prom Best Dressed 2021
Prom finally happened this weekend, and it did not disappoint. The event looked a little different this year with it taking place on the front lawn of LFHS, but nevertheless, students came just as dressed up as ever.
While the red carpet was full of a variety of dazzling suits and dresses, a few certain trends clearly stood out amongst others.
Floral dresses were a very popular pick for both juniors and seniors. These dresses were always able to be spotted in a crowd. Bright solid colors were another popular choice as they allowed for endless types of styles and fabrics including satin, which was another common choice. A lot of strapless dresses were featured as well. While an unexpected trend, they were a perfect choice to endure the heat on Saturday.
Ruching has always been a favorite, and this dance was no exception. Another common choice was ruffles. Whether they were at the bottom of a dress, on the sleeves, or all over, ruffles or ruching was the perfect way to add some drama to the dress.
The Forest Scout has assembled some of the most eye-catching looks from the night, so check out all of the favorites below!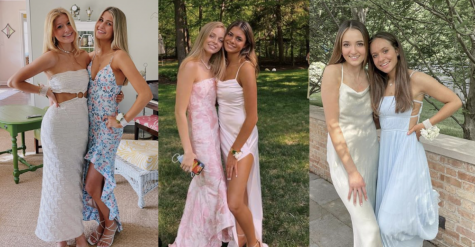 Sophie Doucette looked amazing in her off-white patterned strapless dress, which she actually made herself! Next, Gigi Snellback stunned in a strapless floral dress and kept it simple by accessorizing with some pearls. Madelyn Liebelt wore a light blue ruched dress that featured slits on the side, which helped make the dress more unique.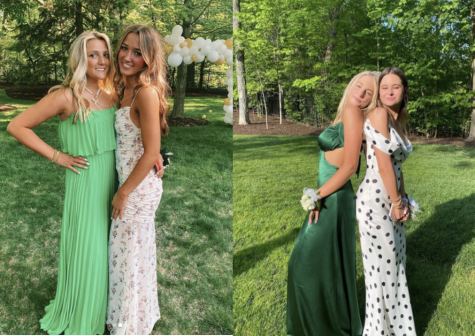 Brynne Hippel was right on trend with her beautiful ruched floral dress. Sofia Falls wore a stunning emerald dress with cut outs on the sides. They both kept their looks simple with a few necklaces.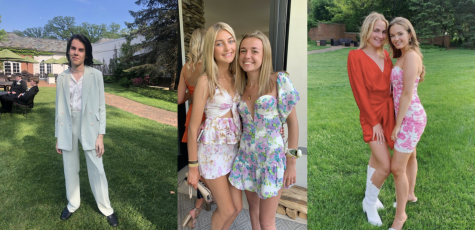 Jackson Olenick looked red carpet ready in his mint green suit. He paired his look with a white button-down and a choker. Evie Frentzas and Julia Truinsky both wore floral dresses with ruffles. These dresses managed to have a "wow" effect without looking too busy. Grace Blendonohy wore a long sleeve red dress that had a plunging neckline and tied at the waist. She paired the dress with some white cowgirl boots that made a statement!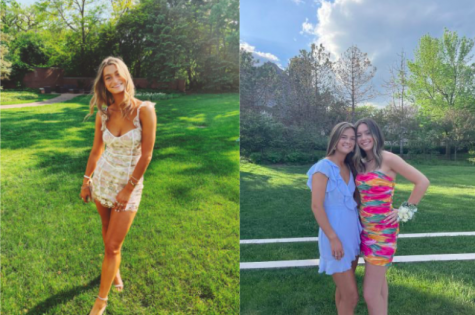 Callie Birtman looked beautiful in her floral and lace dress with a corset-inspired top. She accessorized with gold earrings and rings. Camille Harling made sure she could be seen on the carpet in her bright patterned strapless dress.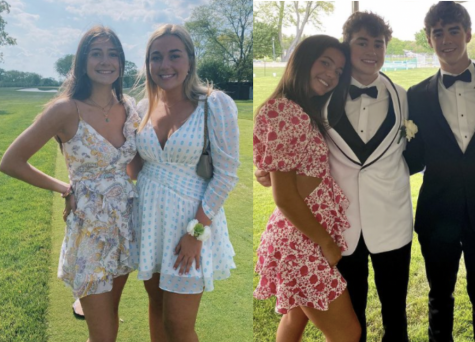 Dani Verlen mixed ruffles with her uniquely patterned mini dress, and Mimi Feingold wore a gorgeous pink patterned dress with puff sleeves. Patterns stood out in the crowd as they weren't wore by many.
I hope everyone had a fantastic time at Prom – stay stylish LFHS!