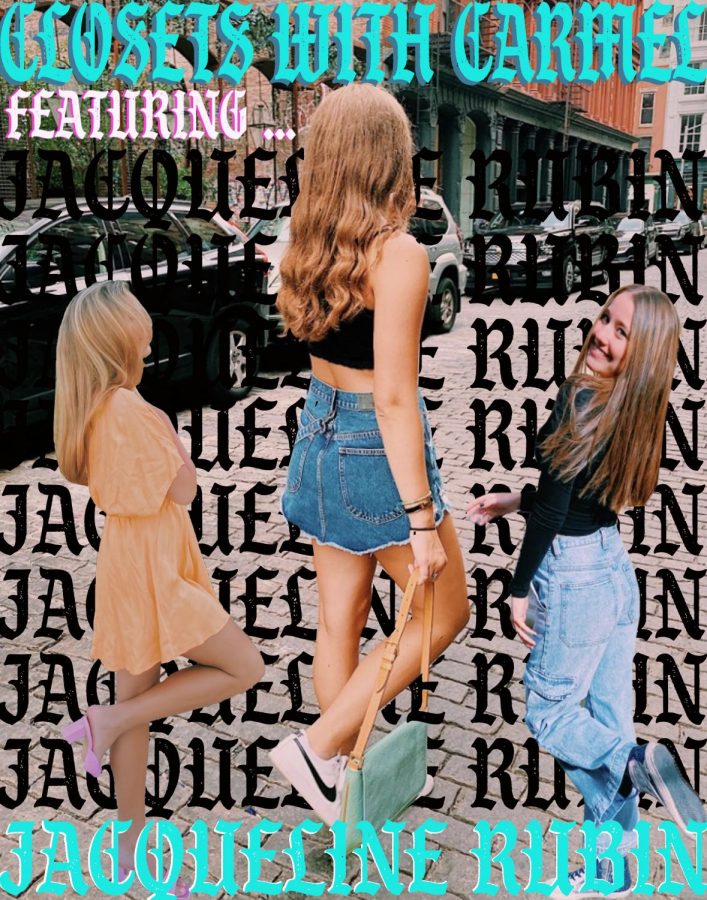 For this week's feature of Closets with Carmel, junior Jacqueline Rubin takes us through her expansive closet featuring unique jewelry, funky shoes, and plenty of turquoise. 
What is the oldest item in your closet? 
"The oldest item in my closet would have to be something I have stolen from my mom's closet, which I don't feel bad about because it's better for items to be used by me rather than collecting dust in her closet. My favorite items of hers are two turquoise rings that she got while living in Colorado after college. They now live on my hand,  and I feel like something is missing if I am not wearing them. I also stole an old turquoise (can you guess my favorite color?) Louis Vuitton purse from her that comes with me on any trip."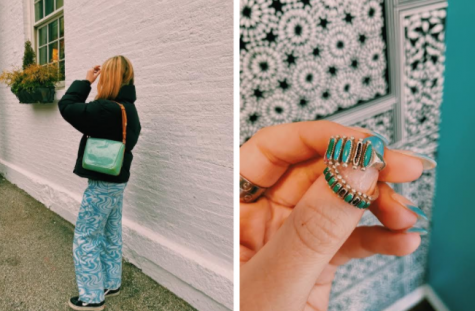 What is an item you splurged on?
"I have a severe shopping addiction, so I'd have to say I let myself splurge at least once a week. However, the newest ring in my collection is definitely something I splurged on. On a family trip to Miami, I purchased a Gucci ring that I haven't taken off since I got home."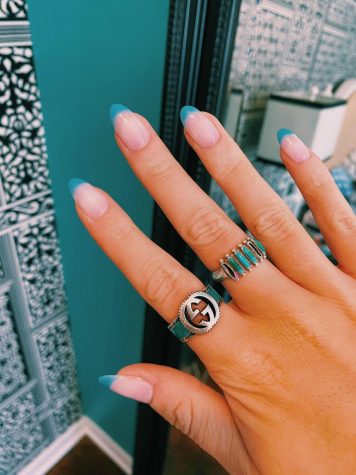 What's an item you get a lot of use out of? 
"By far the most worn items in my closet would have to be my basic black tee from Brandy Melville and my black Doc Martens because they both go with everything."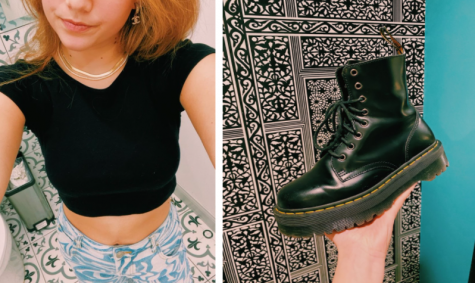 What are your top 3 items right now? 
"My top three items right now would have to be my pink kitten heels, Chanel earrings that my grandma got for me, and Zara jeans that I wear almost every day."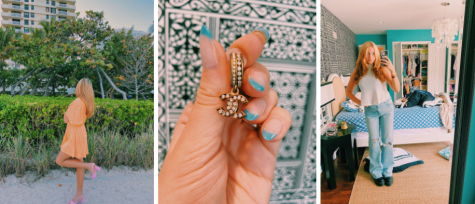 If you could add a specific item to your closet what would it be? 
"I think I would die if I got the Green Aime Leon Dore x New Balance P55o sneakers."

What trends have you been loving?
"I love how nail art has become a trend again, and I think it's a fun way to add some color to a look. I've also been into the funky patterns that have recently gotten popular. And silk camis and dresses have also made a comeback in the past couple of years and I am here for it. I think silk is such an easy way to elevate any look. Whenever I need an outfit idea, I go to Pinterest for some inspiration."
Pinterest inspo:

What is the most unique item in your closet? 
"I have a bandana sweater from Anthropologie, that definitely gives me ASAP Rocky vibes who I am in love with. My pair of Golden Gooses are also very out there sneakers, given all the sparkles and bold colors on the sneakers."  
Something that you're excited to wear soon? 
"Dresses everyday. Anyone who knows me knows I hate, hate, hate winter clothes. I don't get excited about long sleeves or sweaters, I would much rather throw on a dress and call it a day. A specific dress I am looking forward to wearing is my prom dress, which has been sitting in my closet for a good 6 months now."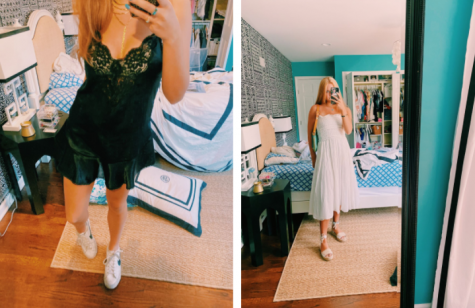 What are your favorite brands?
"I most frequently shop at Zara, Free People, and Brandy Melville. My favorite store for the summer is Triangl. This is the only place I will buy swimsuits because they are made so well and fit perfectly."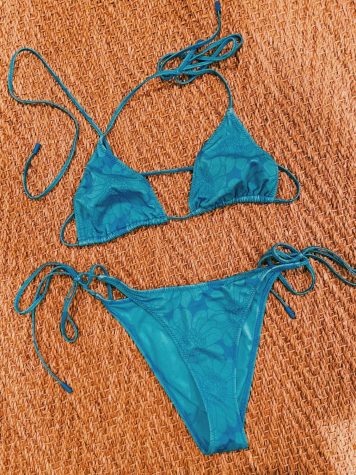 Who are you inspired by most? 
"Elsa Hosk and Matilda Djerf. Both Elsa's lifestyle and use of color are so cool. Matilda Djerf inspired me to get curtain bangs, she is the queen of hair. I also love her street style. She is someone I love to follow because she is so real and uses her platform to talk about much more than her good taste." 
Thank you Jacqueline for showing us inside your closet and giving us some much needed inspiration!
See you next week where another stylish Scout will be featured!