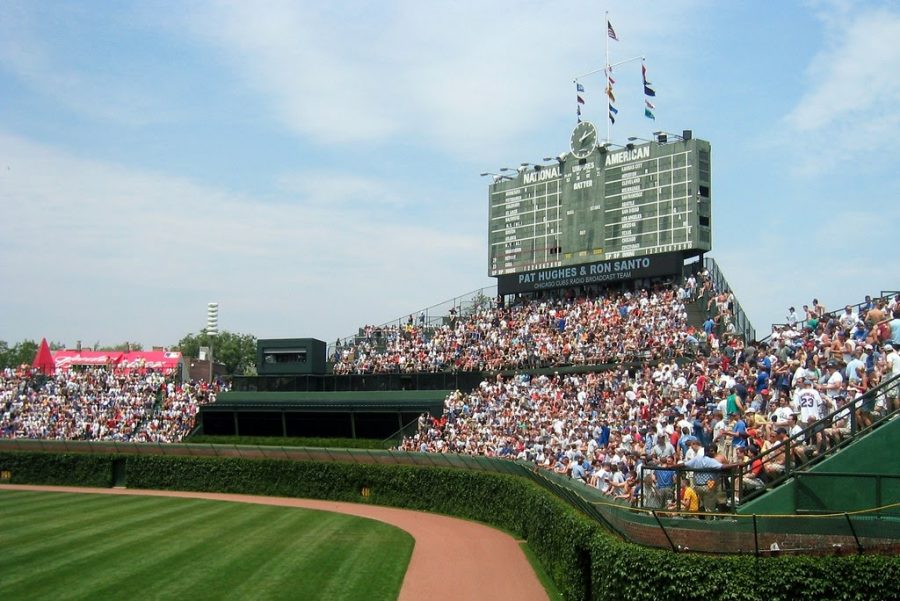 Wallyg - Creative Commons
While many baseball fans on Chicago's North Side are doubting this upcoming season, the Cubs  are 2-0.  Then again,  it is just spring training . 
Game 1: Chicago Cubs @ San Diego Padres 
With only one run and two hits, the Cubs still managed to defeat the San Diego Padres 1-0 on the road to start their 2021 spring training.  The stellar performance by the Cubs' defense put the Padres on lock and led Chicago to victory.  Although it wasn't the best turnout for both teams, there is great anticipation that the season can only get better from here.   
The beloved professor Kyle Hendricks started on the bump for the Cubs during the untelevised Monday afternoon game.  With two innings pitched, Hendricks drew two strikeouts and allowed one hit.  He also struck out former Cubs player Victor Caratini during his first at bat as a Padre.  The five other relievers made sure to carry Hendricks' momentum and secure the win.  
Free agent signing Joc Pederson also made his first appearance in the outfield as a Cub.  Going 0-1 with a walk and a groundout, we can only see him get better from here. 
P.J. Higgins also played a huge role in the cubs victory with the fielder's choice that ultimately scored the only, and winning run. It's safe to say that Higgins came in clutch as the designated hitter for the Cubs.  
Game 2: Kansas City Royals @ Chicago Cubs 
On Tuesday afternoon, the Cubs carried its momentum beating the Kansas City Royals 3-2 during the home opener of the Cubs spring training at Sloan Park.  
Six pitchers pitched for a combined six and a third hitless innings.  It is clearly evident that the Cubs were dominant on the mound. 
Rafael Ortega had a day with a base clearing triple to deep right that scored three runs in the fourth inning.  Nico Hoerner also had a strong presence at the plate going two for three with a double down the left center gap, a ground out, and a single.