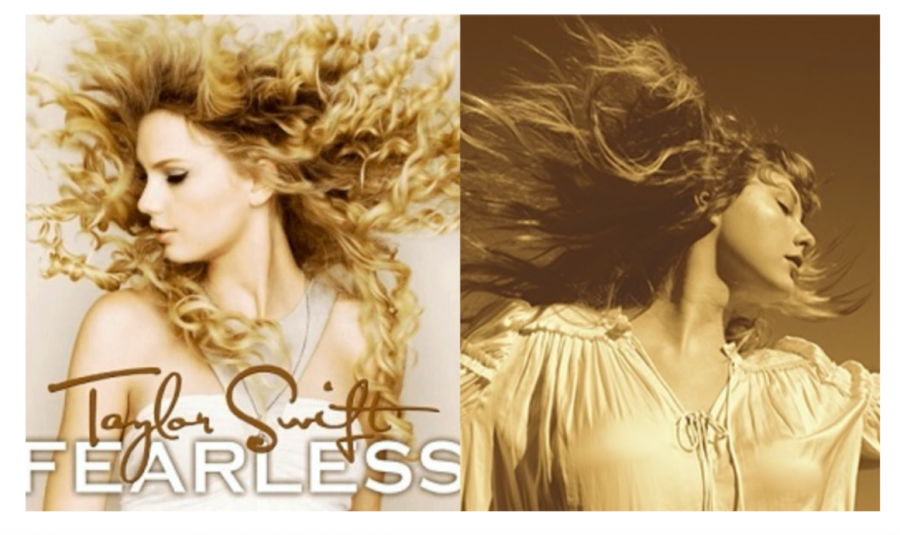 Taylor Swift released her re-recorded version of her song Love Story last night, after she announced its release in an exclusive with Good Morning America yesterday. In addition, she revealed that her entire Fearless (Taylor's Version) album has been entirely re-recorded and is listed to drop on April 9th. It will have a total of 26 songs including six brand new songs  "from the vault," or songs that almost made the original album. 
In June of 2019, pop mogul Scooter Braun, the rep for stars including Ariana Grande and Justin Bieber, bought Swift's former music label, Big Machine Label Group, for $300 million. With that purchase came the rights to her first six albums: Debut, Fearless, Speak Now, Red, 1989, and Reputation.
Because of this, Swift no longer owns or has the rights to these albums. She was told that she could not perform any of her old songs on television because it would count as re-recording them before she is legally allowed to. As a result, she was not allowed to perform many of her early hits during the 2019 American Music Awards or use them in her 2020 Netflix documentary, Miss Americana. 
She made plans to re-record her old songs the following year as a way to regain ownership of both her work and her brand.
In October of 2020, Swift was contacted by Shamrock Holdings, a private equity company that had bought her music from Braun.
On Twitter, Swift said it was "the second time my music had been sold without my knowledge."
She was open to a possible partnership with Shamrock Holdings, but Braun would continue to profit off her success. Ultimately, she decided that she did not want to be involved in benefitting Scooter Braun's interests, she said in a letter to the company. 
She stuck with her plans to re-record starting in 2020 and fans got their first taste of it last night. Now, calendars are marked for April 9th in anticipation of the release of her entire new Fearless album. 
"Artists should own their work for so many reasons, but the most screamingly obvious one is that the artist is the only one who really *knows* that body of work," Swift said in a statement she issued on Twitter. "Only I know which songs I wrote that almost made the fearless album. Songs I absolutely adored, but were held back for different reasons."
"I've decided I want you to have the whole story, see the entire vivid picture, and let you into the entire dreamscape that is my Fearless album."
A few speculating fans have pointed out that Love Story was the first single to be released from Fearless back in 2008. Could this mean that more singles from the original album, including White Horse, You Belong With Me, Fifteen, and Fearless might be teased or released between now and April 9th?
In any case, fans are excited to see how Swift's voice and music have grown since her original releases, some more than 10 years ago. Many of her listeners are high schoolers, college students, and millennials who began listening to her music in the late 2000s and early 2010s. 
"When Taylor Swift announced that she was re-recording her past albums I was beyond excited," junior Alexis Burger said. "I remember when I was younger, I would make my parents take me to Target to buy her CDs and I would listen to them every day." 
"Now that she's releasing new versions of them, I'm so excited to see how the songs and her voice has matured, almost like the songs grew up with me."