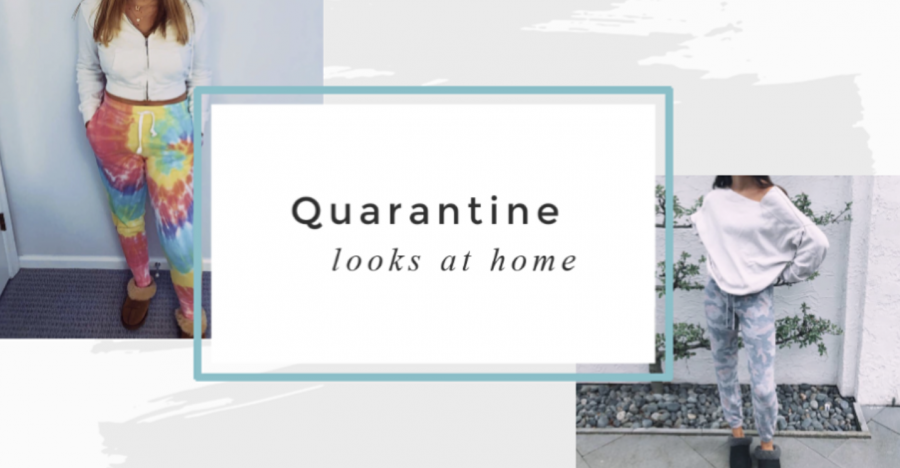 Rory Summerville
While our fashion in school is certainly different from our looks at home, a lot of students have been wearing comfy, athleisure outfits while lounging around the house doing homework. Here are a few outfits and trends people have been wearing during quarantine.
Tie Dye
This is starting to become even more popular as tie dye looks good on any piece of clothing. Junior Claudia Delhey (right) is wearing tie dye sweatpants from Generation Love and Sophomore Abby Hanlon (left) is wearing the Pastel Hoodie Set from Brown Dyed Girl. This is one of my favorite small brands so check out their site here!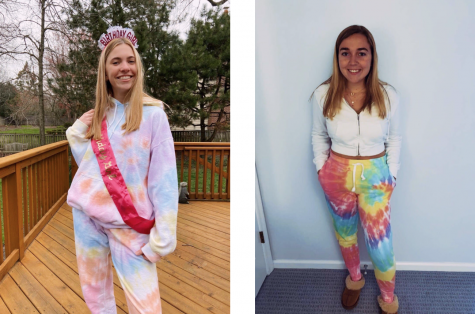 Detailed Sweatpants 
Pants with a pattern or designs on them add so much in contrast to just a solid color. Sophomore Anna Wise (left) and Freshman Riley Hoskins (right) both paired sweatpants from Aviator Nation with simple white tops.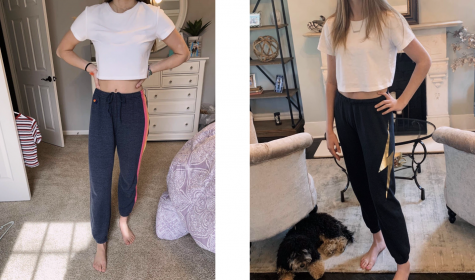 Solid Color Tees
Another look people have been wearing is a simple tee with some joggers or leggings. Junior Avery Robb (left) is wearing a black long sleeve tee from Aritzia with grey Topshop sweatpants. Sophomore Sophie Doucette (right) also wore a black t-shirt which she made herself and paired it with comfy grey pants from Free People. Finally, Senior Margo Thornberry (middle) wore a long sleeve grey top from Target with navy Lululemon joggers.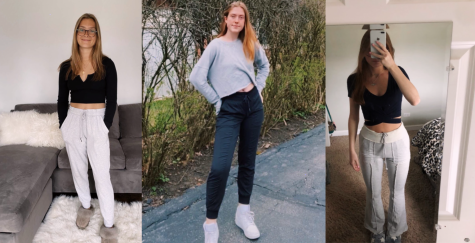 Sweatshirt and Sweatpants
This is of course a classic and is always comfy! Senior Katie Bondoc decided to stick with a monochromatic look and wore a grey sweatshirt from Urban Outfitters and grey sweatpants from a store in Montana. Lastly, Junior Lillian Rohrbach wore a cream sweatshirt from Free People with camo sweatpants from PJ Salvage.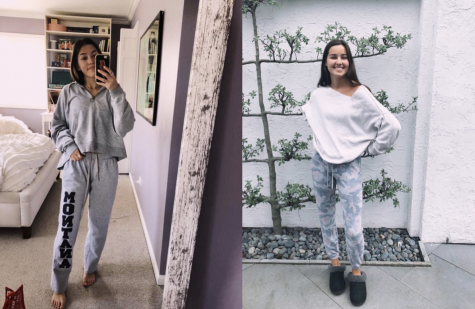 Make sure to stay comfy and healthy, LFHS!