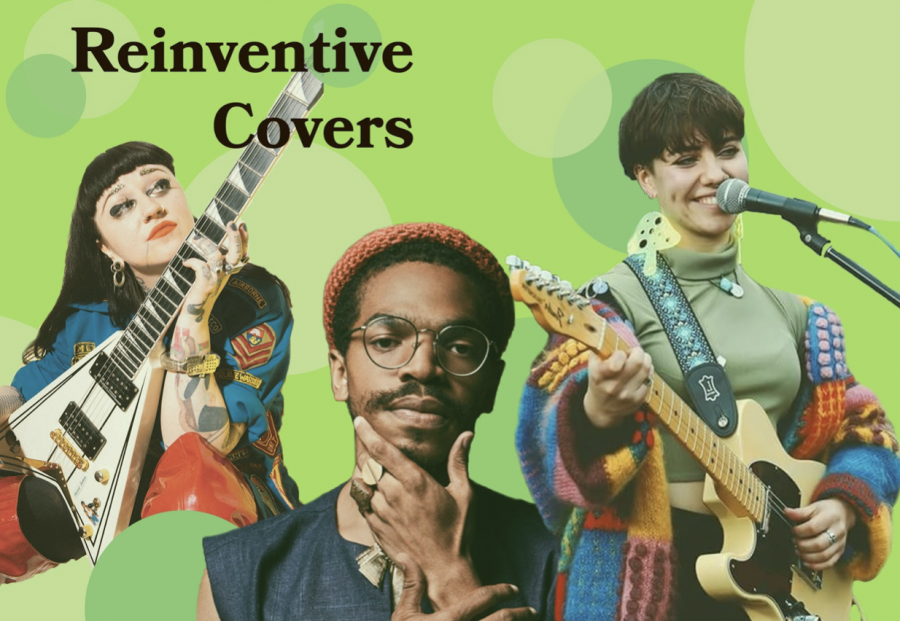 Caroline Zeeman
Over the last decade, covers of the most popular tracks have flooded the internet and became mediums for aspiring musicians to make their break. Some of the most popular artists in the music industry today got started by covering their idols; Justin Bieber got his break on YouTube and Shawn Mendes on Vine. Often when covering a song an artist will take the same chord progressions of the original track, and replace the lead singer with their voice. While they might be talented, repetitive covers with the same production or acoustic breakdown make it difficult to stand out and showcase your artistry. When an artist takes a song and reinvents it as if it were their own, that is when a cover stands out. 
Andie Isalie's "Redbone" (Childish Gambino Cover)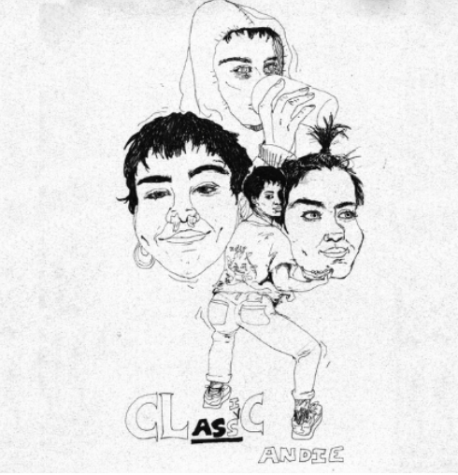 With a stripped-back electric guitar and unique soul-filled voice, Andie took her own spin on the now-hip-hop-classic "Redbone," originally found on Childish Gambino's 2016 record "Awaken, My Love!" The soulful R&B track is undoubtedly recognizable and a classic among youth. While the original "Redbone" has raw vocals and funk oozing production, Andie took an unheard-of twist on an acoustic breakdown. At first listen, a keen musician might even guess a soprano saxophone accompanying an electric guitar, when in reality the jazzy tone is the indie artist on the kazoo. The one-woman-band aspect of the production brings its own appeal to the face scrunchingly good rendition of the song, and the unconventional use of the kazoo elevates the track to another level. 
Nai Palm's "Have You Ever Been (To Electric Ladyland)" (Jimi Hendrix Cover)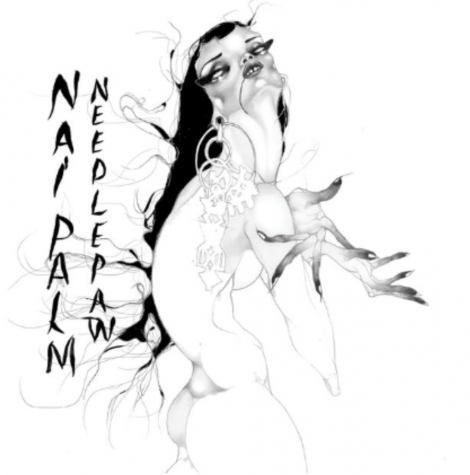 Born Naomi Saalfield, the Melbourne native blues artist that goes under the moniker Nai Palm included an ode to Jimi Hendrix on her 2017 album Needle Paw. She is a leading force in the blues scene, has been making a name for Australian music, and received a 2014 Grammy nomination for best R&B performance. Whether you might be a Hendrix fan or not, "Have You Ever Been (To Electric Ladyland)" could be rookily mistaken as Palm's own work by anyone. The original Hendrix rock masterpiece was released in 1968, yet her harmonious bluesy breakdown is more than worthy of a listen. With a voice able to sing almost everything and anything, Nai Palm isn't attempting to sound like Jimi, rather she's paying a genuine tribute to someone who inspired her and does an incredible job at it. 
John Mayer's "Small Worlds" (Mac Miller Cover)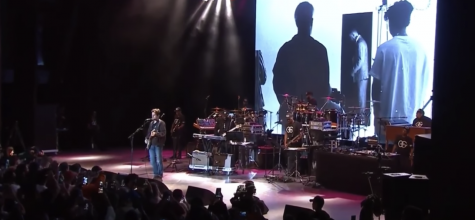 Mac Miller's incredibly unfortunate passing last September sent a shockwave through the music community. The positive impact he had on those who knew him and those who supported him has been greatly missed since. Among that list includes a music legend himself, John Mayer, who spent time with Miller during a session for Swimming. Mayer, alongside Vince Staples, Anderson .Paak, Thundercat, and other close friends and collaborators of Miller came together in late October for A Celebration of Life. At that tribute event, Mayer performed "Small Worlds," a track that he worked on with Miller during its stages of production. His version of the track not only paid tribute to Miller, but took on a life of its own. Clearly already having Mayer's musical influence in the track, the groovy guitar pickups, bouncy bassline, and smooth drums tie the record together. Adding a full band and Mayer's iconic voice makes this version very much worth your listen, if Mac's tribute show wasn't reason enough.
Tom Walker's "Hometown Glory" (Adele Cover)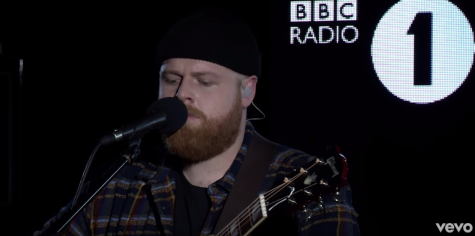 Leading into his performance with BBC Radio 1 Live Lounge, Tom Walker knew how gutsy of a move it was to cover someone as iconic as Adele. At the time of his cover, Walker was the only artist to appear on the Radio1 Live Lounge covering Adele; for good reason. With work as iconic as hers, covering her is no small feat. The track was originally written by the powerhouse in only ten minutes around leaving home for the first time. And while many covers break down tracks acoustically, when a track is already purely piano and vocals, unless it is a cappella it is impossible to break down a track further. Walker connected deeply to the storytelling found in the original and found changing the arrangement by highlighting the rare chorus to be the best adaptation. Having drums, guitar, and of course piano, on the arrangement allowed for a sound more signature to Walker, without losing the integrity and sheer power of the original record. His bluesy and belting voice evokes pure and heavy emotion. All that power comes from his gutsy lower register and in a way to highlight that, Walker also turned one of Adele's falsetto runs into a piano break and found new tuning. Walker summed it up well in an interview with BBC Radio 1 around his cover, saying "I tried to rather than copy what she does, do what felt right to me." No one can take anything away from Adele and her masterful work, but had you never heard her before this cover might as well been Walker's own work.
Sam Fender's "Back To Black" (Amy Winehouse Cover)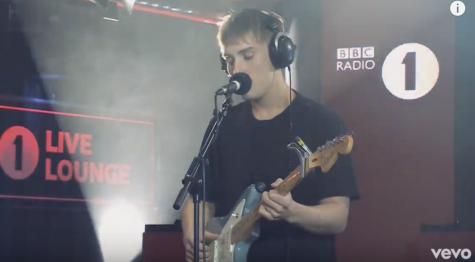 Opened up with only the fingerpicking of his guitar of choice, the Fender Jaguar, rising British musician Sam Fender took on a whole new version of Amy Winehouse's classic track "Back to Black." Also recorded with BBC Radio 1's Live Lounge, his rendition gives the classic a whole new feel. Almost eerie in nature due to his vocal tone and arrangement choices, Fender adapts the record to a version that could be found alongside his own discography with no question. The track is known to be a long-standing favourite of Fender's, and when asked about his song choice said "and Amy remains a national treasure. I hopefully did the track some justice." He clearly knocked the cover out of the park, reaching 500,000 views in the first month and recently released on streaming platforms due to popular demand. The introduction of the drums and captivating use of Johnny 'Bluehat' Davis' on saxophone maintains the true power of the original, while incorporating Fender's emotional and melodramatic stamp. The 25-year-old BRITs Critics' Choice award-winner has been on an upward trajectory with his music, and if this cover is any indication of his future, it doesn't seem he will be stopping any time soon. Make sure to give his cover a listen, as it seems we will only be hearing more from Sam Fender in the future.
Harry Styles' "The Chain" (Fleetwood Mac Cover)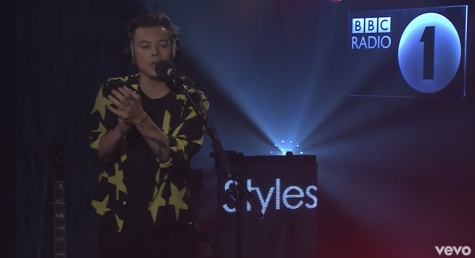 Another BBC Radio 1 Live Lounge performance on the list, Harry Styles covered Fleetwood Mac's iconic track, "The Chain." Styles rose to stardom as a member of One Direction, but following their hiatus he has only created a stronger name for himself as a cultural icon and true musician. He has been known as a big Fleetwood Mac fan, and has grown a close relationship with Stevie Nicks, seen covering songs alongside her on stage. Recorded in a slightly stripped back version, featuring similar harmonies and a new vocal range in comparison to its original recording, Harry Styles paid excellent tribute to a role model through this performance. His unique vocal tone is highlighted throughout the song, and the guitar heavy backing is a perfect lead up to the breakdown found two thirds of the way through. It is at the bridge that really proves the strength of the cover. The 2017 recording a must hear.
Ruel's "She" (Harry Styles' Cover)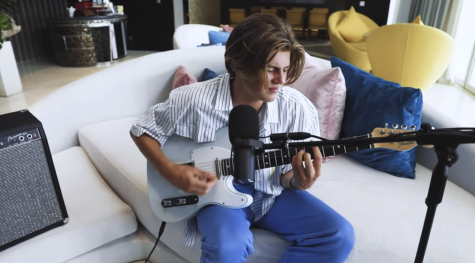 Harry Styles' recent album, Fine Line, featured a classic rock ballad "She," filled with reverbed guitar, echoing bass, interesting vocal layers, and classic drums. While already sounding stripped back and toned down in comparison to some of his more exciting tracks off Fine Line, rising Australian R&B pop artist Ruel stripped the song back even further in his recent cover. The seventeen year old recorded his take on the track in Bali, and the rendition highlights his unique vocal tone very well. Him and his electric guitar is all he needed to slow the song down, add vocal runs, differing chords, and make the song his own. With a fender telecaster in replacement of an acoustic guitar commonly associated with a cover, the tone of the song takes on a new life. Ruel's strong falsetto abilities shine through in the chorus, surrounded by a full and powerful tone in the verses. The intimate recording feels very personal, and the emotion felt throughout his performance is what really makes the song feel his own. This type of performance is rarely found, especially in someone this young. The cover has quickly become a fan favorite, and is a must hear. 
KAMAUU's "Hey Ya!" (OutKast Cover)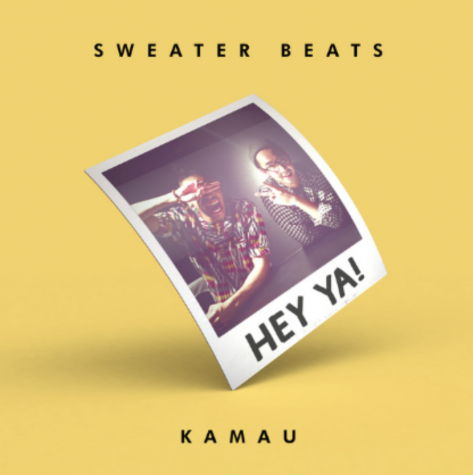 There is no doubt that over a decade after its release, André 3000's "Hey Ya!" is still a classic. One of the most imaginative pop records of its time, the track is a daunting song to cover with a high risk of falling short. Kamau Mbonisi Kwame Agyeman, known professionally by his stage name, KAMAUU, is an American singer and rapper based in Brooklyn, New York City and originally from Washington, D.C. The soulful afropunk artist took a completely new direction with the iconic track, stripping down key elements and twisting them into a whole new genre of song. KAMAUU veered away from the original hyperactive energy created with the track, and takes things to an almost spiritual place before a more electronic breakdown. Nevertheless, he maintains the charisma found in the original track, and geniusly adds his own verse to set himself apart and make it a true new rendition of a classic hit. KAMAUU does this all while still maintaining the integrity behind André 3000's intentions of a sonically happy song with relatable sad lyrics hidden behind bouncy productions.
Lana Del Rey's "Doin Time" (Sublime Cover)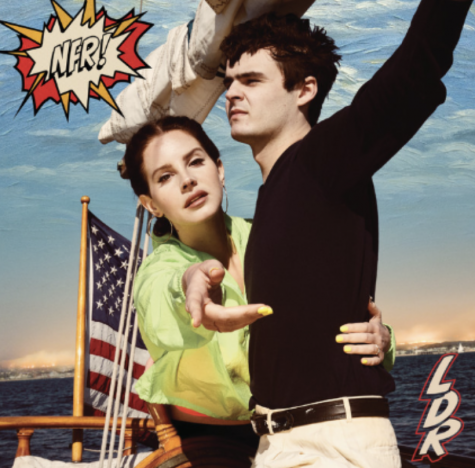 While the 1996 release of Sublime's ska-punk hit, "Doin Time," is iconic in its own right, the californication Lana Del Rey infuses to each and every record she works on leads any normal ear to perceive her cover of the track as one that could have appeared on her debut record. The record's rendition was initially made to be featured on a Sublime documentary but was later found on Del Rey's recent record Norman F******* Rockwell. Her vibey, broken down version of the song features more reverb, bass, and drums that carry the song through. Alongside the musical arrangement, harmonies and vocal layers add a haunting and majestic energy to the track; that duality being a staple tool in Del Rey's work. Her vocals float through headphones and speakers, panning from left to right, ultimately engulfing you in her rendition of the song.