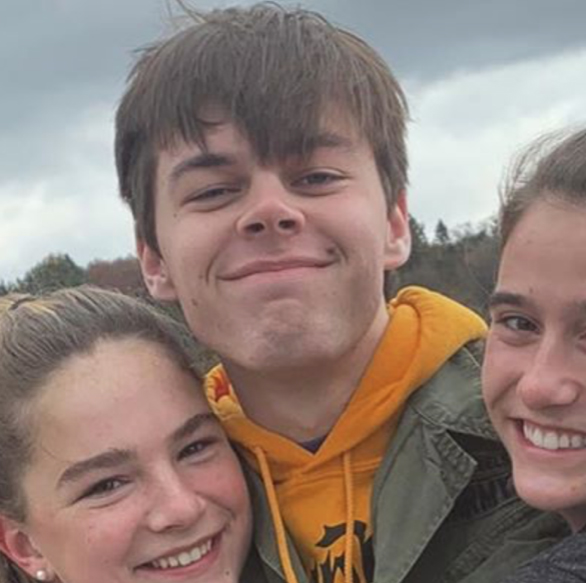 Some call him Chuck, others Char. But to everyone, senior Charlie Casey is a hilarious, sweet, and down-to-earth senior who can often be found laughing or listening to music.
A member of the New Media class and a track star on the JV Track and Field team, he is what some would call a well-rounded person. Casey does a lot outside of school but still takes time to be with friends and family.
One of his best friends, senior Parker Manelis, can attest to the caring character that Casey exudes to everyone close to him.
"Charlie is a genuinely amicable guy that's been there for me a good chunk of high school," he said. "I don't think people realize how great of a person he is."
A bit shy, Casey may not originally strike someone as having the fun and quirky personality that he does. But get to know him a little bit, and this hidden personality shines through.
Senior Izzy Arevalo can attest to the fun-loving personality that Casey has.
"Charlie is a kind-hearted person who always finds a way to lighten any situation," Arevalo said. "His artistic abilities are amazing and so admirable. He is the type of person everyone should get to know."
To get to know a guy like Casey is a lucky opportunity, and if you get the chance, you should take it.