What To Expect On Saturday: CFB Bowl Preview Special
The 2019 College Football Season GRAND Finale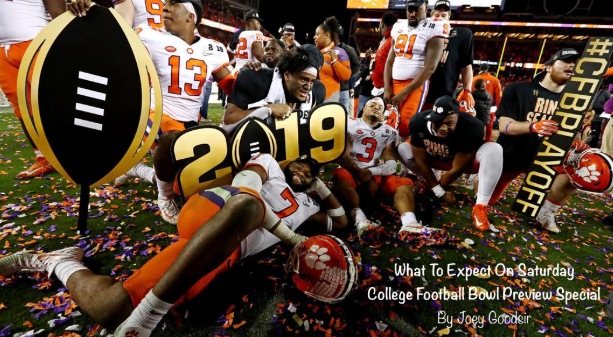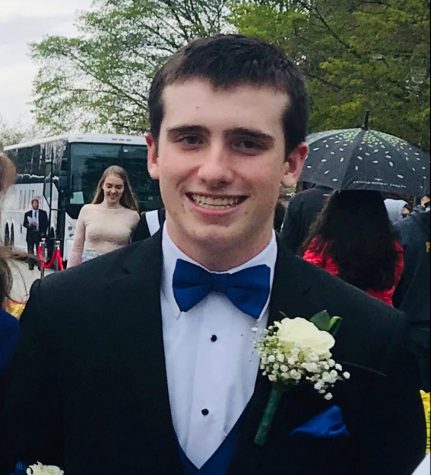 College Football's postseason is not usually something to get overly excited about. 
While it provides a separate season of football, it offers only a few matchups of notable excitement and never leaves the fans satisfied. Some are exceedingly bothered by this, and others pick other battles, as the regular season brings all of the excitement necessary. 
This season, however, is different. We've got a slate of more competitive matchups, and we have ourselves a quite fresh group of four in the College Football Playoff. This isn't going to be Bama/Clemson monotony, and that should be celebrated.
Before we get to the intangible "About Last Week" section, I would just like to briefly thank all of you for reading my previews of this sport for the last two years. It's been a wild ride ever since I humbly wrote the first one back in September of 2018. The previews have matured (maybe not always…) and grown ever since and I am so proud of finishing it off strong as I continue to move forward in my Journalism career. 
To stay consistent with how this season began…
Just to explain the format of these specials if you don't remember from last year: I will first preview all of the committee's historic "New Year's Six" bowls (Rose, Sugar, Orange, Peach, Fiesta, Cotton), which includes the two playoff semifinals (Peach and Fiesta). Then, I will provide picks for all of the other bowl games on the slate (I will briefly touch on the National Championship game).
So, one last time: Let's go back….
About Last Week
I am going into the bowl season with a record of 108-37 (74.5%), which puts me at right about the same proficiency as last year. Consistency is way better than getting worse, right?
Well, per tradition there is only one game to recap now, and there is really only three things to say: Malcolm Perry, Malcolm Perry, Malcolm Perry. 
The quarterback broke the all-time record for rushing yards in the Army/Navy game (which says a lot about the way this rivalry is played), and took a commanding spots at the top of Navy's single-season records. After singing second, Perry was the last player off the field, the Commander-in-Chief Trophy with him, a Midshipmen, for the first time in three years.
Ok. for one last time in my high school Journalism career …commence preview.
Saturday, December 28, 2019
Cotton Bowl Classic
#10 Penn State vs. #17 Memphis
When: 11:00 CT
TV: ESPN
Where: AT&T Stadium (Arlington, TX)
Since: 1937 (originally at the Cotton Bowl)
Series History: No Previous Matchups!
Although I praised this year's bowl matchups, I will note that not all of the NY6 games feature the greatest ones possible. Obviously this is due to the obligated conference tie-ins to many of these games, which is a valid excuse in my book, but it is something to note.
Thankfully, this is not one of those games. If you haven't seen Memphis this season yet, you should tune in as they are quite possibly the most exciting team to watch in the sport, and a great Group of 5 representative for this year's NY6 slate. They have the company of some notable teams in historic company (UCF, Western Michigan, etc.), so the expectation is that they will stay competitive, at least for a little while.
The reason why I praise the excitement level of the Tigers is simple: they have a gauntlet of receiving targets that will be explosive assuming that Memphis QB Brady White gets a little time in the pocket. Considering that Penn State struggled against PJ Fleck and the Minnesota Golden Gophers' NFL package of a receiving core, this will surely be the way Memphis stays in this game and get their chance at a win (if they do).
Speaking of Penn State, the Nittany Lions have had themselves an interesting season. They have been ranked highly in rankings and power indexes for position groups, yet they haven't fully seemed to pass an eye test (at least any of mine). It will be interesting to see if that changes with a classic "end on a high note" bowl performance. 
This game puts strength vs. strength, as the Penn State defense has been the bread and butter of their success in 2019, starring a fantastic pass attack. I believe that this will inevitably overwhelm Memphis late, so the game will depend on Memphis' offensive performance early, and if Penn State will be able to get anything going with seemingly their sole offensive weapon in wide reciever K.J. Hamler. 
I think positively for both, which slights the game in favor of a comfortable Penn State win.
Penn State Wins, 45-35
Who's Your Pick in the 2019 Cotton Bowl Classic?
#10 Penn State (100%, 1 Votes)
#17 Memphis (0%, 0 Votes)
Total Voters: 1

Loading ...
Peach Bowl (CFP Semifinal)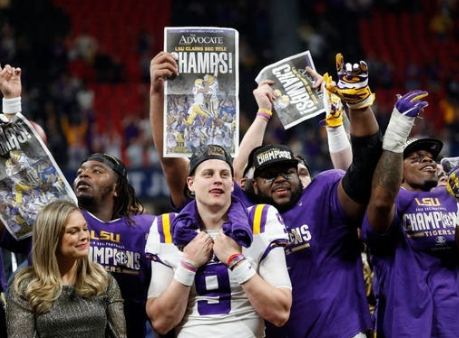 #4 Oklahoma vs. #1 LSU
When: 3:00 CT
TV: ESPN
Where: Mercedes-Benz Stadium (Atlanta, GA)
Since: 1968 (originally at Grant Field)
Series History: Series tied 1-1 (Last Time: LSU Won 21-14 in the 2004 Sugar Bowl)
Ok, here we go. 
The two playoff semifinals take place throughout the evening of Saturday, the 28th. While I endlessly prefer these games to be on New Year's Day, I understand the scheduling considering that it's a convenient middle weekend, right between then and Christmas.
We begin in Atlanta, where LSU will seek to punch their natty tickets as soon as possible. Their impressive performance in the SEC Championship proved that with Heisman-winning QB Joe Burrow, they can do that pretty comfortably against anyone.
The real question is: do the Sooners have what it takes to give themselves a chance? They have an playoff-experienced player at the helm in Jalen Hurts, who will undoubtedly attempt to duel with Burrow. 
This is my last preview, and by this time you guys know the fundamental rule I lean on: when it's an offense/offense or defense/defense kind of matchup, it's always about the other side of the ball. In the spirit of that, it's time to look at defense.
On the Oklahoma side of things, you actually have a better defense – especially from a passing perspective. This is not the nonexistent Sooner defense featured in last year's bowl season. On the other hand, LSU's defense is on more of an upward trend.
That positive direction and Joe Burrow's power will just be too much for Oklahoma. The first half, however, should be interesting.
LSU Wins, 38-25
Who's Your Pick in the 2019 Peach Bowl (CFB Semifinal)?
#1 LSU (100%, 1 Votes)
#4 Oklahoma (0%, 0 Votes)
Total Voters: 1

Loading ...
Fiesta Bowl (CFP Semifinal)
#3 Clemson vs. #2 Ohio State
When: 7:00 CT
TV: ESPN
Where: State Farm Stadium (Glendale, AZ)
Since: 1971 (originally at Sun Devil Stadium
Series History: Clemson leads 3-0 (Last Time: Clemson won 31-0 in 2016 Fiesta Bowl)
Here is where things get interesting. 
While LSU has garnered dominant performances against quality opponents to create a superior resume for the #1 spot, Ohio State boasts the country's most complete team. And while the Buckeyes continue to roll onward and upward under first year head coach Ryan Day, they have a new, unsurmounted challenge ahead of them.
If there is any time to beat Clemson, it is this one – as potentially the best Ohio State team we've seen unleashes their starpower on both sides of the ball against a Clemson team that has been consistently handling teams that have yet to provide them any significant competition. The ACC is just sad at this point.
Don't be fooled though, as Dabo Swinney and Trevor Lawrence have angrily dominated this season, not flinching in their preparation to win their third national title in five years.
This will be the close game of the playoff semifinals, with Clemson's defensive strengths taking advantage of any potential mistake from the Ohio State offense, and Trevor Lawrence's passing game taking advantage of a slower-to-adjust secondary.
But Ohio State will finally prove superior in this matchup, leaning on running back J.K. Dobbins to gain valuable yards on offense, with Justin Fields and Chase Young (on defense) only needing to make big plays on the few chances they will get.
Ohio State Wins, 24-21
Who's Your Pick in the 2019 Fiesta Bowl (CFP Semifinal)?
#3 Clemson (50%, 1 Votes)
#2 Ohio State (50%, 1 Votes)
Total Voters: 2

Loading ...
Monday, December 30, 2019
Orange Bowl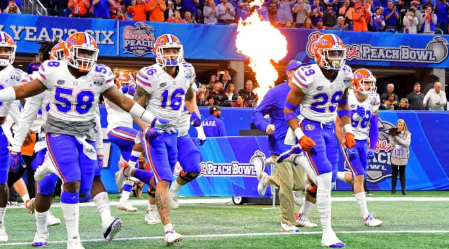 #9 Florida vs. #24 Virginia
When: 7:00 CT
TV: ESPN
Where: Hard Rock Stadium (Miami Gardens, FL)
Since: 1935 (originally at the Orange Bowl)
Series History: UF leads 1-0 (Won 55-10 in 1959)
When I was talking about low-quality matchups earlier, this is what I was referring to. A crushed and demotivated Florida team taking on a non-Clemson ACC team? It's a disgrace to one of my favorite bowl games. Conference tie-ins can backfire sometimes.
For this reason, I will give this game as little attention as non-Gator and Virginia fans will.
Florida Wins, 41-27
Who's Your Pick in the 2019 Orange Bowl?
#9 Florida (0%, 0 Votes)
#24 Virginia (0%, 0 Votes)
Total Voters: 0

Loading ...
Wednesday, January 1, 2020
Rose Bowl Game
#6 Oregon vs. #8 Wisconsin

When: 4:00 CT
TV: ESPN
Where: Rose Bowl (Pasadena, CA)
Since: 1902
Series History: UW leads 3-2 (Last Time: Oregon won 45-38 in 2012 Rose Bowl)
My regional bias is heavy here, but there is just nothing better during this time of year than New Year's Day and "The Granddaddy of Them All." Regardless of the game's status, it cranks out legendary games every year. I will maintain my hot take that I enjoy this game more than the playoff.
This matchup is a great one. Oregon, as PAC 12 Champion, will be out to prove their worth in the season's most historic bowl game, and Wisconsin, the Big Ten representative, will hope to win their first Rose Bowl this century (this drought occurring despite a fair share of appearances).
For me, this game is Wisconsin RB Jonathan Taylor's to win. It's that simple. Oregon's defense is lackluster, and he should be coming out to match the points of the elite Justin Herbert.
Should be another exciting one, but Wisconsin puts up the only defensive threat and that makes the difference.
Wisconsin Wins, 33-17
Who's Your Pick in the 2020 Rose Bowl Game?
#6 Oregon (0%, 0 Votes)
#8 Wisconsin (0%, 0 Votes)
Total Voters: 0

Loading ...
Sugar Bowl
#5 Georgia vs. #7 Baylor
When: 7:45 CT
TV: ESPN
Where: Mercedes-Benz Superdome (New Orleans, LA)
Since: 1935 (originally at Tulane Stadium)
Series History: UGA leads 4-0 (Last Time: UGA won 15-3 in 1989)
The SEC vs. Big XII tie-in at the Superdome traditionally marks the end of the NY6 season on New Year's Night.
I think Georgia will have to overcome an emotional deficit in this game. Their playoff hopes viciously crushed in Atlanta a few weeks back, the hopes of an exciting alternative finish come off as ennui among the Bulldog players. 
This won't be shown in the lack of stars on the field, as this team does not have the NFL talent leaving like they did last year, but the feeling will stick around. Their only hopes of extinguishing these feelings lie in the memories of losing to Texas last year. We'll see if that does the trick. 
Baylor, on the other hand, is out to prove a little more. The team is trending upward and was rewarded with some playoff conversation and nearly a Big XII Championship.
This game is battle of the defenses, and thus will come down to the team that can produce more offensively. 
I think Jake Fromm will be ready for a bounceback performance. On the other hand, Charlie Brewer's status as a rushing QB won't be helpful against Georgia's front seven.
It all adds up to Georgia edging out the win.
Georgia Wins, 27-21
Who's Your Pick for the 2020 Sugar Bowl?
#5 Georgia (0%, 0 Votes)
#7 Baylor (0%, 0 Votes)
Total Voters: 0

Loading ...
Other Bowl Game Rapid-Fire Picks
(These are all the other games in action this bowl season, using their real, common names and not their gimmicky sponsorships, picks bolded as usual. These picks were made on Monday, December 16).
Friday, December 20
Bahamas Bowl: Buffalo vs. Charlotte (1:00 CT, ESPN)
Frisco Bowl: Utah State vs. Kent State (6:30 CT, ESPN2)
Saturday, December 21
New Mexico Bowl: Central Michigan vs. San Diego State (1:00, ESPN)
Cure Bowl: Liberty vs. Georgia Southern (1:30 CT, CBSSN)
Boca Bowl: SMU @ Florida Atlantic (2:30 CT, ABC)
Camellia Bowl: Florida International vs. Arkansas State (4:30 CT, ESPN)
Las Vegas Bowl: #19 Boise State vs. Washington (6:30 CT, ABC)
New Orleans Bowl: #20 Appalachian State vs. UAB (8:00 CT, ESPN)
Monday, December 23
Gasparilla Bowl: UCF vs. Marshall (1:30 CT, ESPN)
Christmas Eve
Hawaii Bowl: Hawaii vs. BYU (7:00 CT, ESPN)
Boxing Day
Independence Bowl: Louisiana Tech vs. Miami (3:00 CT, ESPN)
Motor City "Quick Lane" Bowl: Pittsburgh vs. Eastern Michigan (7:00, ESPN)
Friday, December 27
Military Bowl: North Carolina vs. Temple (11:00 CT, ESPN)
Pinstripe Bowl: Michigan State vs. Wake Forest (2:20 CT, ESPN)
Texas Bowl: #25 Oklahoma State vs. Texas A&M (5:45 CT, ESPN)
Holiday Bowl: #22 USC vs. #16 Iowa (7:00 CT, FS1)
Copper "Cheez-it" Bowl: Air Force vs. Washington State (9:15 CT, ESPN)
Saturday, December 28
Sunshine Classic "Camping World Bowl": #15 Notre Dame vs. Iowa State (11:00 CT, ABC)
Sunday, December 30
Heart of Dallas "First Responder" Bowl: Western Kentucky vs. Western Michigan (11:30 CT, ESPN)
Music City Bowl: Mississippi State vs. Louisville (3:00 CT, ESPN)
San Francisco "Redbox" Bowl: California vs. Illinois (3:00 CT, FOX)
New Year's Eve
Belk Bowl: Virginia Tech vs. Kentucky (11:00 CT, ESPN)
Sun Bowl: Florida State vs. Arizona State (1:00 CT, CBS)
Liberty Bowl: #23 Navy vs. Kansas State (2:45 CT, ESPN)
Arizona Bowl: Wyoming vs. Georgia State (3:30 CT, CBSSN)
Alamo Bowl: #11 Utah vs. Texas (6:30 CT, ESPN)
New Year's Day
Hall of Fame "Outback" Bowl: #18 Minnesota vs. #12 Auburn (12:00 CT, ESPN)
Citrus Bowl: #14 Michigan vs. #13 Alabama (12:00 CT, ABC) (Thanks to Michael Raupp for making all the unbiased Michigan picks over these last two years!)
Thursday, January 2
Birmingham Bowl: Boston College vs. #21 Cincinnati (2:00 CT, ESPN)
Gator Bowl: Indiana vs. Tennessee (6:00 CT, ESPN)
Friday, January 3
Potato Bowl: Ohio vs. Nevada (2:30 CT, ESPN)
Saturday, January 4
Armed Forces Bowl: Southern Miss vs. Tulane (10:30 CT, ESPN)
Monday, January 6
Mobile Bowl: Louisiana vs. Miami(OH) (6:30 CT, ESPN)
Monday, January 13
CFP National Championship Game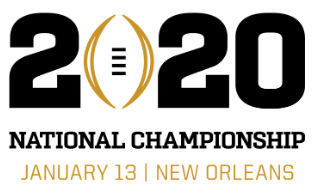 When: 7:00 CT
TV: ESPN
Where: Mercedes-Benz Superdome (New Orleans, LA)
Since: 2014 (Playoff System instated)
I will not be doing a formal written preview for this game, so you can catch my thoughts on the morning of the game on the next episode of Sport Scouts after break. Currently, I have the fantastic matchup of LSU/Ohio State, with Ohio State winning it all (just the most complete and dominant team).
Enjoy bowl season and your winter break, everyone!
Again, thanks for all the support (and patience) in these previews these last two years. I can't wait to see how TFS' CFB coverage lives on after me, and you can bet I will be checking in. Merry Christmas, Happy Holidays, and Happy New Year!
About the Contributor
Joey Goodsir, Editor-In-Chief
Although Joey is astounded it is his senior year, he is excited to be writing and editing at The Forest Scout for a second year - this time as an Editor-in-Chief....