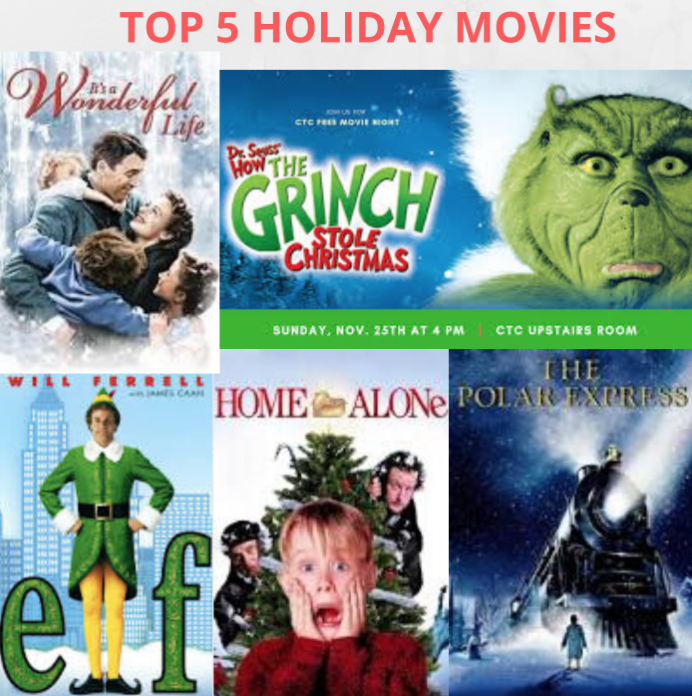 The time of the year is right around the corner where friends and family spend their days around the fireplace while watching movies. There are several holiday films to watch, but everyone has their favorites. Here are the top 5 holiday movies that shouldn't be missed. 
Elf (2003)
Elf is the perfect family movie to watch during the holiday season. There is never a time where the room will not be filled with laughter when watching this film! Buddy (Will Ferrell) gives his audience one of the funniest times of their lives as he experiences an elf's life in New York City. 
"I like it because it combines Christmas with a little bit of humor, and I really like Will Ferrell," said junior Kaylie Gottshall.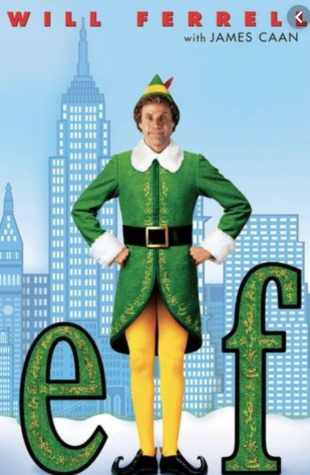 Genre: Fantasy/Romance
Rating: PG
Time: 1hr 37 min
"I like the part where Buddy fixes Santa's sleigh because it shows how he is an elf human. Ferrell is such a hoot, and I love him," said junior Kerrigan Weston.
Home Alone (1990)
It is hard to believe that parents would forget about their child, but Home Alone shares the story of an 8-year-old boy who is left alone while his parents go to France for Christmas. Kevin McCallaster, played by Macaulay Culkin, shares his experience as he is home alone for the holiday season. You will not regret watching this movie!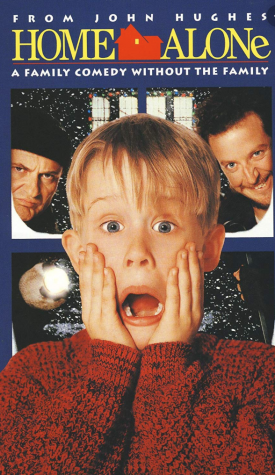 "I love this movie because it gets you in the holiday spirit and it shows how family is very important. It's very funny to see Kevin outsmart the robbers," said sophomore Tricia Gray. 
Genre: Adventure/Comedy 
Rating: PG
Time: 1hr 43 min
How the Grinch Stole Christmas (2000)
In this live-action movie of the tale by Dr. Seuss, the green grinch (Jim Carrey) takes over the town of Whoville and ruins Christmas for all of the citizens. In this holiday film, viewers will watch the town of Whoville come together in order to have a merry holiday season. The audience will experience laughter and anger during this fantasy movie. 
"I think it's a good movie that shows how Christmas spirit and being inviting to others can really turn someone around. So I think it's a good movie that surprisingly is realistic," said senior Sydney Fitzgerald.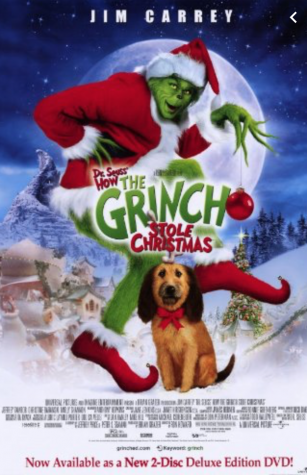 Genre: Fantasy
Rating: PG
Time: 1hr 50 min
The Polar Express (2004) 
Many people wonder about the magic during the holiday season. The Polar Express is about a young boy on a journey where he discovers all of his answers he had about Christmas time. While watching this movie, watchers will experience a journey through the North Pole, as the boy embarks a journey like no other. 
"They go through tough challenges and make it out alive. It is cool that it takes place on a train. It is near and dear to my heart because when I was younger I would always watch this movie," sais sophomore Claire Yehle.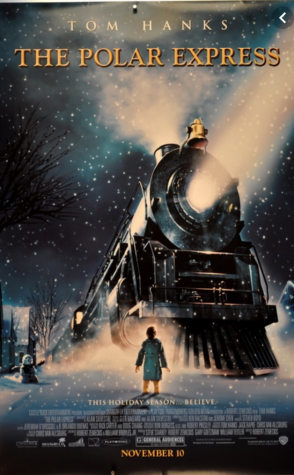 Genre: Fantasy/Adventure
Rating: PG
Time: 1hr 40 min
It's a Wonderful Life  (1946)
In It's a Wonderful Life, George Bailey, played by James Stewart, reflects with an angel about what life would have been like if he hadn't have been doing good deeds for his community. This film highlights the importance of the holiday season. This is a must watch movie! 
"It's a Wonderful Life shows the exact meaning of the holidays. It shows how good deeds can really change a person and a community. This movie exemplifies the Christmas season perfect, I definitely recommend it," said junior Lillian Rohrbach.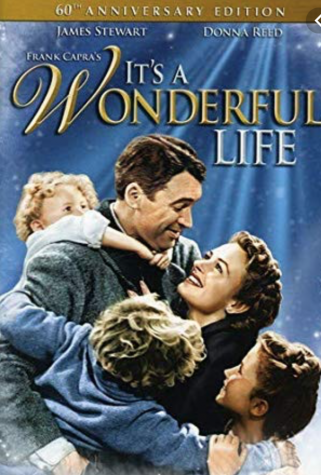 Genre: Drama/Fantasy
Rating: PG
Time: 2hr 15 min