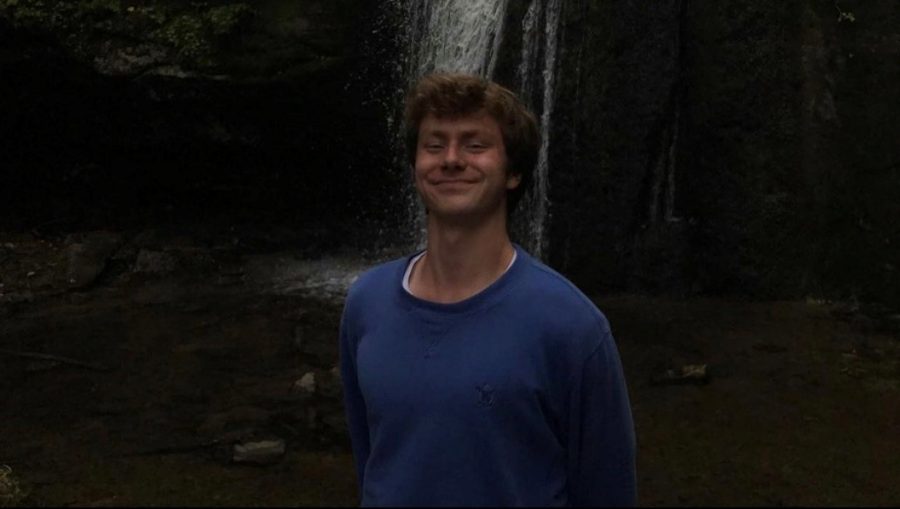 Luke Gulson
If you have ever been to a Lake Forest football game, you have definitely heard, or even felt, the roar of the drums from the band section, as they blare out our school's beloved fight song. Among those drummers is senior Luke Gulson.
Gulson has a great passion for music and has been part of the band since freshman year.
"He always shows great enthusiasm throughout the game and helps out in any way he can" senior Luke Gerskovich said. The two decided to start a band together at the end of sophomore year.
"Grapefruit" has been playing multiple gigs together for over a year and a half. Gerskovich is also the guitarist, with Gulson on the drums, junior Ryan McFadden as their singer/guitarist, and senior Jack Lavannaway on bass. The band has brought them all closer in so many ways. Gerskovich really emphasized how they've "grown tremendously as musicians, and as friends," through the experiences they've shared together in music.
Gulson's commitment to things is outstanding. Beyond music, he focuses on education and helping others. Gulson recently started working at Mathnasium in Lake Forest, where he tutors a variety of younger kids in math. Along with this, Gulson has had an AP and Honors packed schedule with high grades.
When he's not balancing education, tutoring, and playing music, Gulson enjoys spending time with his long time friends.
"Luke has always been a character," says senior Shane Rodriguez. "What I've learned about Luke all these years is that, there truly is never a dull moment when Luke is around."