NFL Week 11 Preview: Super Bowl 52 rematch; QB showcases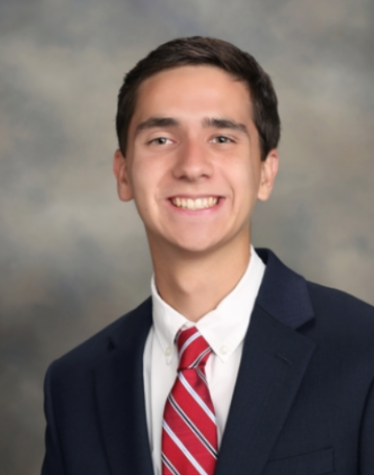 Overall Record: 59-39-1
Thursday Night Score: Pittsburgh Steelers 7, Cleveland Browns 21
Best Pick Of Last Week: Seattle over San Francisco
Worst Pick Of Last Week: Los Angeles Rams over Pittsburgh
My Five Best Games of the Weekend:
Houston Texans (6-3) @ Baltimore Ravens (7-2)
Sunday, Noon (FOX)
This game could have easily been on Sunday Night Football, but instead fans can witness what should be a quarterback showcase in the early window. Texans' Deshuan Watson and the Ravens' Lamar Jackson have both played their way into honest MVP discussion and both teams want to continue distancing themselves in their respective divisions and the rest of the AFC. The Texans have had two weeks to prepare for this road game since defeating the Jaguars in London back in Week 9, but the Ravens have won five in a row and have too much confidence to come out without a victory, especially after two of those five victories coming against Seattle and New England.
Both quarterbacks will have their share of highlight throws and scrambles, but Lamar will have the edge this time around in what could be a future playoff match-up.
Texans 28, Ravens 38
Arizona Cardinals (3-6-1) @ San Francisco 49ers (8-1)
Sunday, 3:05 (FOX)
The 49ers are banged up and there is no question about it. The team will be without tight end George Kittle, running back Matt Breida, kicker Robbie Gould, and lost emerging linebacker Kwon Alexander for the season a few weeks back. That is not all, as wide receiver Emmanuel Sanders, who suffered a rib injury in the loss to Seattle on Monday Night Football, will be far from free of pain regardless if he plays or not. 
Regardless, San Francisco will walk away with their ninth victory of the season even without their top offensive weapons. Arizona ranks second to last in terms of yards allowed per game on defense, and rookie Deebo Samuel proved his upside once Sanders went down last week with a stat line of 8-122. 
Cardinals' Kyler Murray will show off his pinpoint accuracy and elusiveness, but Samuel and others will step up against a nonexistent Cardinals' defense for the victory.  
Cardinals 23, 49ers 35
New England Patriots (8-1) @ Philadelphia Eagles (5-4)
Sunday, 3:25 (CBS)
Both teams are coming off a bye in different situations. Although records are undoubtedly in favor of New England, the team lost to their first real opponent before the bye in Baltimore while the Eagles have redirected their season with two consecutive wins over playoff contenders since being run off the field in Dallas back in Week 9.
Philadelphia has the home field advantage by being able to play at home instead of in Foxborough, and the last time these two played, the Eagles also had two weeks preparation — for Super Bowl 52. Of course, one has nothing to do with the other, but I have a gut feeling that history will repeat itself. 
Eagles pull of the home upset. 
Patriots 21, Eagles 23
Chicago Bears (4-5) @ Los Angeles Rams (5-4)
Sunday, 7:20 (NBC)
The Bears are real good at luring me back in; their playoff odds continue to diminish with each victory by Green Bay and Minnesota, but the team remains in the hunt, especially with a victory on Sunday Night Football. With a victory, the Bears can surpass Los Angeles and set their sights on Philadelphia and Minnesota, but must get the job done first. Luckily for them, the Rams are in a downward spiral. The offensive line is in shambles meaning the Bears' pass rush should have a field day keeping quarterback Jared Goff out of rhythm. 
The question whether Mitchell Trubisky will show up can not be answered until game-time, however, if he plays turnover free football, the Bears should get back to 5-5 and keep their season alive. Trubisky –somewhat — turned the corner last Sunday, but the Bears need more of that if they are serious about entering back in the playoff chase.
Bears win a tight one if Trubisky can handle the bright lights of Sunday Night Football.
Bears 20, Rams 14
Kansas City Chiefs (6-4) @ Los Angels Chargers (4-6) in Mexico City
Monday, 7:15 (ESPN)
 The field issues that forced last year's game in Mexico City to move to Los Angeles have not resurfaced, so fans at Estadio Azteca finally have the chance to watch Patrick Mahomes in person. 
Chargers' Philip Rivers has not looked anywhere near the Rivers of old. The Chargers still remain in the crowded AFC playoff picture, but a loss basically eliminates them. After an ugly loss to the Raiders in their last game, there is no reason to think they can right the ship, however. 
With that, Mahomes & Co. are in a prime position to get back into the win column after a surprising loss to Tennessee last week. 
Chiefs 35, Chargers 24
About the Writer
Michael Raupp, Sports Editor
Michael Raupp returns to The Forest Scout for his senior year as a sports editor. He is a member of the boys' cross country team in the fall and track...