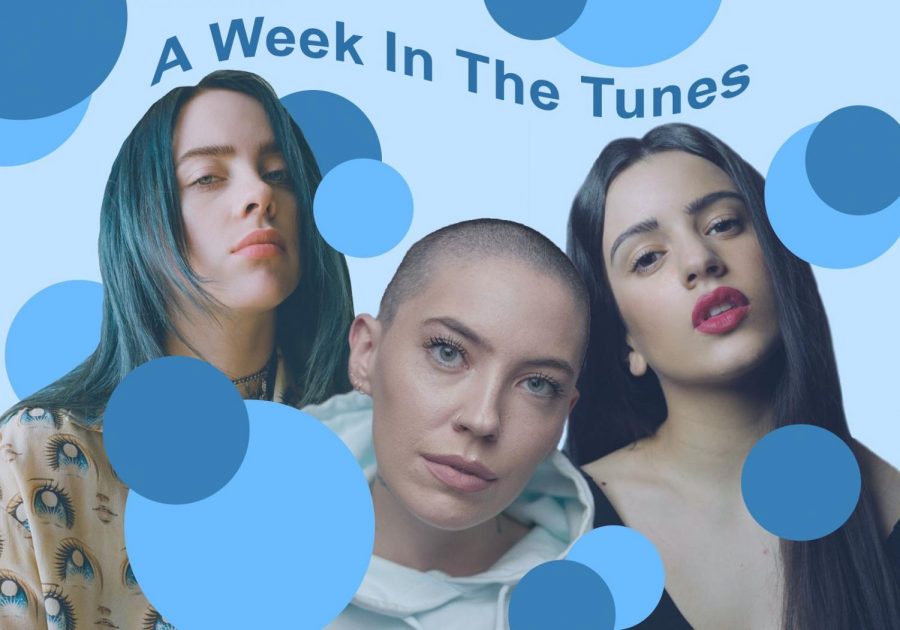 A Week in The Tunes: Week 9
As always, the end of the week means new music. Here is a look at five standout projects released this past week, and five projects to be on the lookout for over this upcoming seven days. To keep up with the latest tracks, make sure to follow the A Week In The Tunes Spotify playlist as well; updated weekly.
Here is a look at some stand out new releases this week:
What's New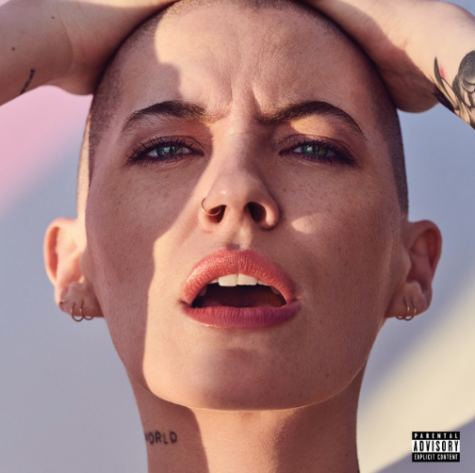 Bishop Briggs ― CHAMPION
There is strength found in vulnerability. The powerhouse that is Bishop Briggs was born under the name Sarah Grace McLaughlin, and her incredible voice has surprised many with the juxtaposition to her smaller stature and bubbly personality. Since her 2017 self-titled project, Briggs has been creating anthemic, heartfelt tracks fit for movie soundtracks. One of her most well-known songs, "River" put her on the map early on in her career. She has not slowed down since. Briggs released her third project titled CHAMPION this past Friday, and it's an indication that she is only getting better as an artist. CHAMPION, a 10-track project, is introspective in nature and centered around McLaughlin's self-discovery and ambition to grow. Opening with a gripping track in "I STILL LOVE YOU," Briggs establishes the tone and topic on the record that is then heard all throughout the project. Other standouts include "CAN YOU HEAR ME NOW?," "LONELY," "CHAMPION," and the unexpected demo track finishing off the project, "I TRIED." A complete project, Briggs showcases her versatility and incredibly impressive vocal control. "CAN YOU HEAR ME NOW?," and "CHAMPION" are ingeniously produced, and capture her undeniably powerful voice. Those anthemic tracks contrast beautifully against softer, more vulnerable tracks like "LONELY" and "I TRIED." The demo shows a new side to Briggs; her vocals accompanied only by an acoustic guitar. While her raw power and vulnerability can be heard on every track, "I TRIED" is something a unique insight to Briggs that is 100% worth your ear. Production-wise, the record has many of the same elements on every track, and while this can often cause records to feel monotonous, Briggs utilizes the uniformity to highlight her scintillating lyricism and weighty voice. Briggs skillfully uses a choir harmony on a number of the tracks, a purposeful and smart addition to the record that only serves to boost her voice. Bishop Briggs is a necessary and empowering voice in the music industry that is finally starting to turn heads. She drew a sellout crowd to the American Eagle stage at Lollapalooza this August, and is currently on a tour to support CHAMPION. Briggs is slated to perform at the Vic Theatre t0night and Milwaukee's The Rave/Eagles Club on Saturday, Nov. 15. CHAMPION, as well as the rest of Briggs' discography, is definitely worth a listen.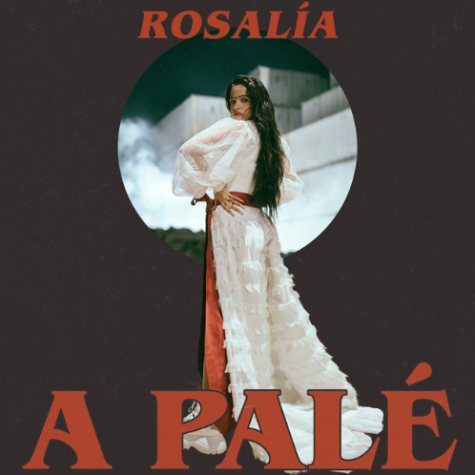 Rosalia ― "A Pale" (single)
Accompanied by a gritty music video, rising Spanish singer Rosalia released her first track following her breakthrough debut album one year ago. "A Pale" is a tag-team project between Rosalia, her longtime collaborator El Guincho, and acclaimed producer Frank Dukes. The production of the single fills out the low end with heavy sub-bass, and the slowed-down vocal hook is a stand out aspect of the project. For Rosalia, the single is taken in a more hip-hop leaning direction, diverging from her past work. The switch-up in style is keeping keeps fans and critics on their toes as to what she can come up with next. The innovative singer is oceans away from the modern flamenco spin that has defined much of her past work, yet that stylistic shift is a testament to her fearlessness and genuine passion for her work. "A Pale" is a standout single from the year, a hit that will push her further on her path to stardom.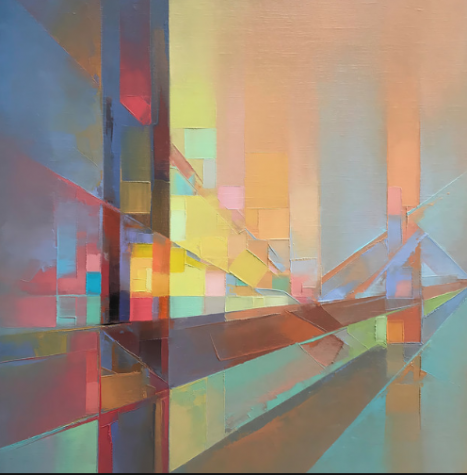 Billie Eilish ― "everything i wanted" (single)
If you haven't heard of her at this point, you have been living on a different planet. 17-year-old Billie Eilish has been taking the music industry by storm alongside her older brother Finneas O'Connell; creating relatable, at times haunting, alternative pop music from their childhood bedroom ― shifting the conversation of the music industry in many ways. This Wednesday afternoon, Eilish put out her first new release since her chart-topping, record-breaking debut album "When We All Fall Asleep Where Do We Go?" The single is titled "everything i wanted." In comparison to many of the tracks heard on her freshman album, this new single is a much more acoustic direction for Eilish. While it still has an electric feel, the more piano directed ballad is a raw and honest confession to what seems to be her perception of her rapid rise to fame. Aside from the signature production style known to Eilish ― cloudy, layered harmonies in the chorus detailed with a subtle low-end bass that hits you in the chest ― this is a lyrically strong release for the singer. The single appears to be a tribute to her brother and collaborator. In a statement to Rolling Stone, Eilish said about her brother that "no matter what happens, we always have been and will be there to make it better." Finneas, who has been reviewed in A Week In The Tunes previously for his own solo projects, produced Eilish's debut album as well as every other Billie Eilish track. Their originality and ingenuity have set the collaborating duo apart. Unfortunately, you will not hear the bevy of intriguing sound effects of a crosswalk's click or a clip from The Office in "everything i wanted," but lyrically the project is definitely worth a listen. The song shows a softer, sadder version of Eilish, her whisper-hum vocals subdued as she sings, "I had a dream/I got everything I wanted/Not what you think/And if I'm being honest/It might have been a nightmare." To hear what could be viewed as a diary confession, give this project a listen if it wasn't already on your playlist. While her album is one of, if not the most streamed of 2019, Eilish finished the year off strong with this new single.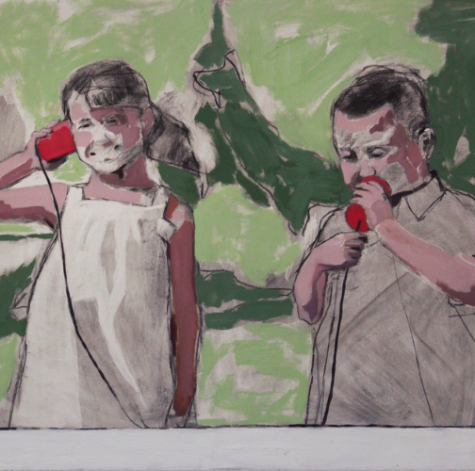 Omar Apollo, Dominic Fike, and Kenny Beats ― "Hit Me Up" (single)
Indiana singer-songwriter Omar Apollo teamed up with the Florida rapper Dominic Fike (recently seen in collaboration with BROCKHAMPTON and on a recent solo EP) this past week. The two are proving themselves as two of 2019's most exciting rising artists. Appearing on the Kenny Beats-produced single "Hit Me Up," they are finishing off their 2019 discography strong; opening right away with a catchy bassline and vibey procussion, quickly followed by the repetitive riff of the chorus opening up the track lyrically, Apollo and Fike hit this one out of the park. "Hit Me Up" follows Apollo's recent single 'Frío', which marked his first track to be sung entirely in Spanish. (Apollo also pulled an impressive crowd to his set at Lollapalooza's Bud Light stage this past summer, and plans on bringing that energy back to Chicago with a show on December 5.) What their single lacks in length, clocking in at only 2 minutes 40 seconds, it makes up for heavily in vibes. The track is bookended with all-around bouncy production and a throughline of bass. Lyrically and vocally the track is also a must-listen; featuring the melodic harmonies Apollo has proven himself to be skilled at, as well as harmonies and a verse from Fike. Ending with a short breakdown, the indie, alternative pop, R&B single is chock-full of vibes and definitely worth a listen.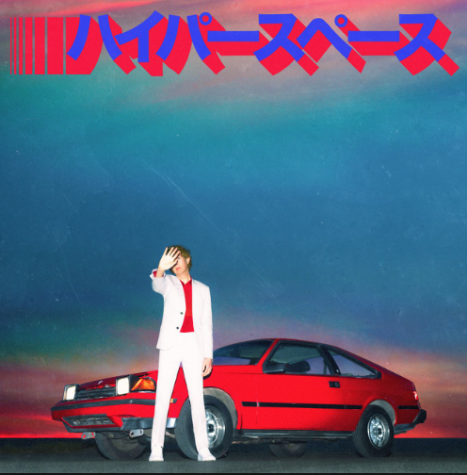 Beck ― Dark Places (single)
"Dark Places" is the fourth single released previewing Beck's next album Hyperspace ― set to arrive on November 22. "Saw Lightning" (with Pharrell Williams), "Hyperlife," and "Uneventful Days" are precursors to the new single, all setting a new tone for the critically acclaimed indie rock star; Beck's Hyperspace is following up his Grammy-winning record Colors. "Dark Places," slightly similar to the previous review "Hit Me Up"  by Omar Apollo and Dominic Fike, is filled with vibes, yet in a completely different genre and manner. The atmospheric and minimalistic track is for sure worth your ear. It appears that a major portion of Beck's new record was produced, along with the master minimalist himself, Pharell, so it can be expected that if the new record is on track with Beck's recent releases, the album as a whole will also be worth a listen following its release. The single is euphoric, with a great balance of acoustic production and ethereal electronic additions to the masterful percussion. Make sure to check out "Dark Places" in preparation for Beck's new Hyperspace being released soon.
Other releases this week include projects from Khalid, FKA Twigs, a new EP from Role Model, the Jonas Brothers' new Christmas single, live sessions from Pond, Lauv with LANY, Mura Masa with slowthai, and a solid collaboration of Skip Marley with H.E.R.
While new releases can often be unexpected and hard to anticipate, here are a few previews of projects to be on the lookout for over the next seven days: 
Next Week: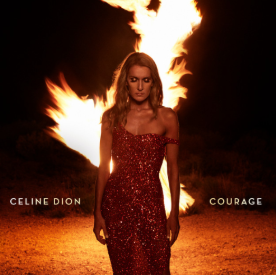 Celine Dion ― Courage
A four-track EP from the powerhouse diva Celine Dion is set to be released Friday, full of what can be expected from the music legend. Her voice is renowned for its power, which has led her to the hearts of music lovers for years, and many are anticipating a classic Celine Dion sound with a new twist on her new record, Courage. The project is expected to have new perspectives and life lessons within its lyrics and production. On the LP will be her anthemic, feel-good pop track, Imperfections. Make sure to be on the lookout for this record as it is bound to get record play and fill the winter air with nostalgia.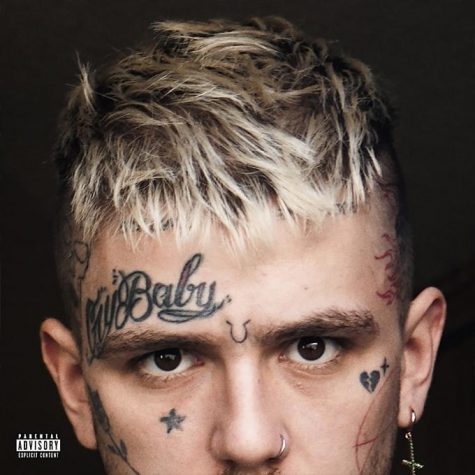 Lil Peep ― Everybody's Everything
Announced on what would have been the late rapper's 23rd birthday earlier this month, and set to release Friday, on the second anniversary of his death, Lil Peep's Everybody's Everything is as cyclical as it gets. Everybody's Everything will be the second posthumous full-length Lil Peep project, following last year's Come Over When You're Sober, Pt. 2. The record, described in a press release as a "lovingly-curated collection of songs from Lil Peep's career," includes previously released songs like Hellboy's "cobain" and "walk away as the door slams," as well as CÅSTLES II's "witchblades." It is also comprised of unreleased solo music from the late artist, in addition to three songs from the recent GOTH ANGEL SINNER EP. Born Gustav Ahr in 1996, it's easy to forget just how brief Lil Peep's life was ― and how briefly his star shined before he passed away. The LP is accompanied by a newly-released documentary that shares a title with the album. The release of the documentary and album are a testament to Lil Peep's staying power as an artist who will be beloved indefinitely by fans around the world.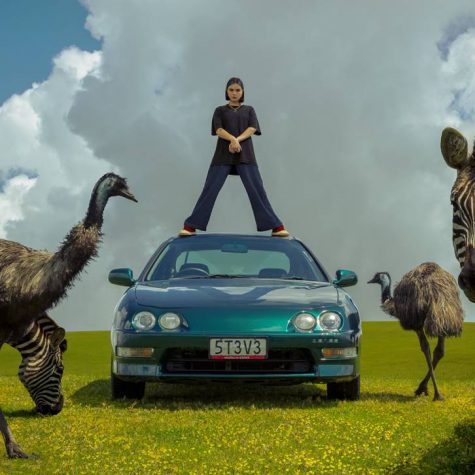 BENEE ― Stella & Steve EP
She has been discussed on A Week In The Tunes before, and doesn't seem to be going away anytime soon. Following up her recent singles "Find an Island" and "Monsta," and her recent collaboration with ROLE MODEL on his oh, how perfect EP released this week, New Zealand artist BENEE is set to release her Stella & Steve EP this Friday. The 19-year-old has been carving her own lane in music; riling up a solid fan base in the process. Her sound has become a trademark to her own style, coupling quirky lyrical twists with rich vocals and smooth production. That style translates through her songs to unique artwork, and even the clothing she wears; all of which is what the singer-songwriter calls "BENEE vision." While this is only the second EP released by the singer, make sure to check it out following its release as her discography will only keep growing, as will her recognition. The New Zealand Music Awards took place this week, and the Auckland teen made history being awarded Best Solo Artist, Single of the Year – for her platinum debut single 'Soaked' – Best Pop Artist, and Breakthrough Artist of the Year. With features and collaborations of alt/blues rocker Jack Berry, and singer/songwriter Gus Dapperton to be seen on the record, make sure to check out the new project and the rest of her discography following its release on Friday. Check back into next week's edition of A Week In The Tunes for a review on the project.
Check back to The Forest Scout next week for more reviews, and previews, of new music worth your ear!