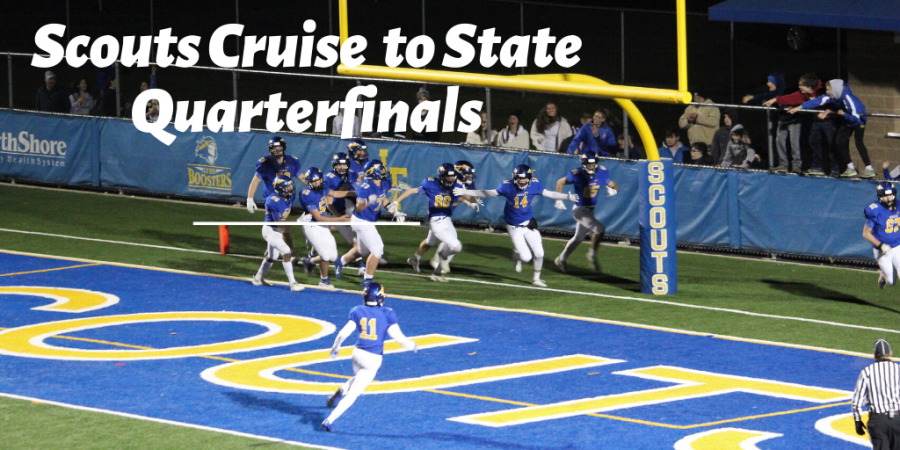 Graphic by Connor Clark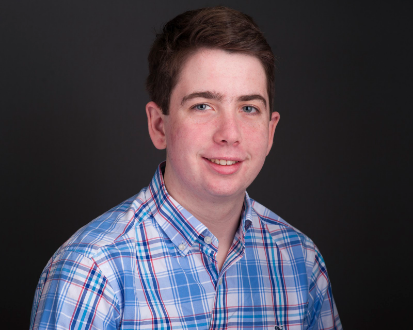 Despite sub-30 degree temperatures and also being a day off from school, it didn't seem to affect the Lake Forest Scouts football team in the slightest on Friday night against the No. 6 seeded Kaneland Knights team.
This was by far the most complete game put together by the Scouts all season long, and what a time it was to do it. The Scouts started fast — and I mean fast. With a stop on Kaneland's first drive, Richie Hoskins showed how dominant of a quarterback he can be.
The Scouts offense came out throwing the ball as Hoskins picked apart the Knights zone defense at will, hitting senior receiver Connor Milliman three separate times before punching it in himself on a quarterback sneak on fourth and goal. 
The following possession the defense got in on the fun, with an interception falling right into the arms of senior linebacker Connor Morrison deep in Kaneland territory.
It only took a little over two and a half minutes and five plays for Hoskins to find the endzone again, running it into the blue turf from 14 yards out to extend the lead to 14-0 in the first quarter. The defense showed up to play, only allowing a 38-yard field goal heading into the locker room after the first half.
The past two weeks we have gotten to know this Lake Forest team as a "second-half team," but it looked like that would not be the case this week after the Scouts muffed the second-half opening kickoff, setting Kaneland up within the Scout 20-yard line. 
Luckily, the defense picked up where they left off in the first half and stopped Kaneland on four plays. The Knights then turned the ball over on downs and handed it right back to the Scout offense.
From then on out, it was utter domination by the Scouts. Lake Forest committed to a ground-and-pound-based offense, as they rushed for 300 yards for the first time all season.
146 of those yards on the ground came from quarterback Richie Hoskins, who added three touchdowns with his legs. Fellow junior Mac Uihlein also chipped in two scores from inside the red zone.
It was utter dominance from start to finish. The Scouts' confidence has never been higher than it is right now this season, and there is no better time to have it as they move on to the IHSA State Quarterfinals.
"[The team's] confidence is really high right now," said senior offensive tackle and captain Charlie Aberle, "We [all] feel that if we continue to play at the level that we're playing at right now, we can compete with any team we play."

IHSA State Quarterfinals: Lake Forest vs. Deerfield
Saturday, 1 p.m. @ Varsity Field

Scouts Current Record: (7-4) NSC (4-3)