NFL Week 10 Preview: Can Russell Wilson knock off the undefeated 49ers?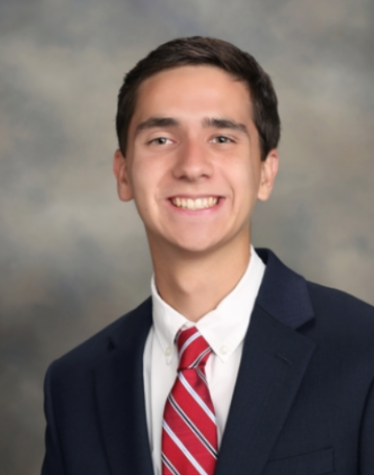 Overall Record: 56-37-1
Thursday Night Score: Los Angeles Chargers 24, Oakland Raiders 26
Best Pick Of Last Week: Houston over Jacksonville
Worst Pick Of Last Week: Tennessee over Carolina
My Five Best Games of the Weekend:
Detroit Lions (3-4-1) @ Chicago Bears (3-5)
Sunday, Noon (FOX)
Since being squeezed of a victory on Monday Night Football over a month ago in Green Bay, Detroit has lost two of their past three and have fallen to third in the NFC North. However, with the Bears' offensive train wreck, the Lions have a real opportunity to win despite Chicago being favored.
Besides Mitchell Trubisky, though, the Bears as a team have immensely underperformed to the elite level the team was expected to play before the season. Head Coach Matt Nagy has been unwilling to change the offensive game plan with Trubisky not playing to his strengths sitting back in the pocket; whether it be allowing him to show off his athleticism by taking off and running or shortening the playbook, Nagy must come to terms Trubisky is never going to be the player they thought they traded up for with the second overall pick. Making the playbook as straightforward as possible would be a possible start to inject some confidence back into their quarterback before it is too late — if not already.
Furthermore, as good as the Bears have been defensively the past two seasons, they too did not do their part last week. With the offense coming alive late in the second half, the Bears' defense had a shot to give the ball back to the offense by stopping the Eagles in a drive that started with 8:39 left in the fourth quarter: the Eagles went on to convert four third downs on a 16 play drive that stalled with a 38 yard field goal and 28 seconds on the clock.
With that said, Chicago has been inconsistent across the board and although most of the blame should be put on the offense, the defense has not always done their part hence the collective struggles resulting in a four-game skid.
While I'm preparing for the worst but hoping for the best, Detroit will be backed by Matthew Stafford, who is playing at an MVP level.
Lions 24, Bears 14
*however, if Stafford is out, my pick is the Bears
Los Angles Rams (5-3) @ Pittsburgh Steelers (4-4)
Sunday, 3:25 (FOX)
After a Week 9 bye, the Rams will play their first game since defeating Cincinnati in London two weeks ago. Suddenly, their opponent, the Pittsburgh Steelers, have brought themselves back into the AFC Playoff hunt. Pittsburgh's pass rush has been a scary sight for opposing teams, and the addition of Minkah Fitzpatrick from Miami has made Pittsburgh one of the most exciting secondaries in league; he brought back a 97 yard pick six against Colts' Brian Hoyer. 
Knocking Colts' Jacoby Brisset out of the game certainly helped Pittsburgh get back into the game and consequently winning the game, but the team, regardless of who played quarterback, is riding high after starting the season 1-4.
However, the Steelers' winning streak will come to an end this week. Aaron Donald returns to his old stomping grounds at Heinz Field where he played his collegiate ball at the University of Pittsburgh and is ready to wreak havoc against a second year quarterback.
Rams top Pittsburgh to improve to 6-3 and somewhat stay in contention with the undefeated 49ers and surging Seahawks. 
Rams 31, Steelers 23 
Carolina Panthers (5-3) @ Green Bay Packers (7-2)
Sunday, 3:25 (FOX)
With Cam Newton being put on IR, therefore ending his season, the rest of the season at quarterback is in Kyle Allen's hands. The pressure he has in his extended audition to be named the Panthers' quarterback for next season certainly can be made less knowing Christian McCaffery is on his side. McCaffrey can change the outcome of any game with a single touch, and there is no reason to think it will not continue against a Packers' defense that has struggled stopping opposing backs as runners and receivers.
Nonetheless, with Green Bay being surprisingly outmatched in Week 8 against the Chargers, Aaron Rodgers will take all necessary means to prevent a two game skid; having Devante Adams back to full health will help.
Packers win by one score.
Packers 28, Panthers 21
Minnesota Vikings (6-3) @ Dallas Cowboys (5-3)
Sunday, 7:20 (NBC)
Like last week, this a marquee Sunday Night Football matchup. Kirk Cousins has a shot to turn his narrative of not performing in big games upside down, but Dallas has defended their home turf all season long. Both teams did not play how they wanted last week, as Minnesota was defeated by a Mahomes-less Chiefs team and Dallas narrowly took down the Giants on Monday Night Football.
Minnesota will be without Adam Thielen, Kirk Cousins' favorite target, and this creates the opportunity to scheme around Dalvin Cook. Furthermore, possibly being without two defensive starters in defensive tackle Linval Joseph and cornerback Trae Waynes will not help against the league's top offense in terms of yards per game. 
With that, Dak Prescott will succeed in stretching the field, and Ezekiel Elliott will have many holes to run through to bring to a victory for a Cowboys team that looks to separate themselves from the Eagles.
Cowboys 38, Vikings 27
Seattle Seahawks (7-2) @ San Francisco 49ers (8-0)
Monday, 7:15 (ESPN)
Seattle's secondary has been chewed up all season long, and that is not good news with the 49ers recently hitting their stride in the passing game. The only damper to the 49ers remaining undefeated last week was the team lost defensive leader and linebacker Kwon Alexander for the season with a torn pectoral. 
We should be in for a treat on Monday Night Football, but when it is all said and done, the Seahawks will walk away with the victory despite the 49ers being undefeated. San Francisco has not played the two teams the Seahawks were defeated by to date (New Orleans and Baltimore) and have not played the highest caliber opponents during their 8-0 start. 
San Francisco is no fluke, but will be humbled Monday against the red hot Russell Wilson & co. before hosting the Cardinals next week.
Seahawks 31, 49ers 24
About the Contributor
Michael Raupp, Sports Editor
Michael Raupp returns to The Forest Scout for his senior year as a sports editor. He is a member of the boys' cross country team in the fall and track...