NFL Week 9 Preview: Lamar Jackson over Tom Brady on SNF?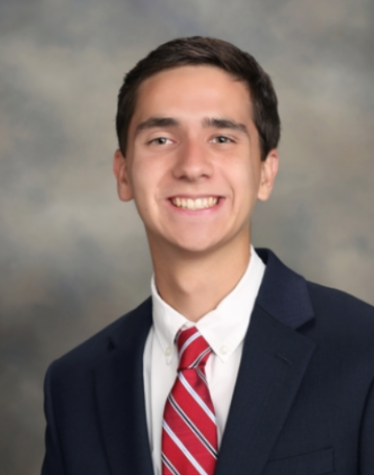 Overall Record: 55-33-1
Thursday Night Score: San Francisco 49ers 28, Arizona Cardinals 25
Best Pick Of Last Week: Philadelphia over Buffalo
Worst Pick Of Last Week: Chicago over Los Angles Chargers
My Five Best Games of the Weekend:
Houston Texans (5-3) @ Jacksonville Jaguars (4-4) in London
Sunday, 8:30 a.m. (NFL Network) 
A favorable schedule against the Cincinnati Bengals and New York Jets the last two weeks has brought the Jacksonville Jaguars right back into AFC South contention. Indianapolis currently leads the division at 5-2, but there is not much separation as each of the three teams behind them does not have a losing record. Jacksonville, who have played one regular season game in London since 2013, are familiar with Wembley Stadium in London and have the added luxury of Houston now being without J.J. Watt for the season with a torn pectoral. The Jaguars, like Houston, have had all kinds of woes protecting their quarterbacks, but now without Watt, Jacksonville can focus their attention on dangerous edge rusher Whitney Mercilus. 
When the action is all said and done, however, Houston will walk away with their first victory in London. The Deshaun Watson to Deandre Hopkins connection has heated up in each of the last two weeks and should continue despite facing Jaguars' cornerback A.J. Bouye.
Jacksonville's win streak ends at two.
Texans 31, Jaguars 24
Tennessee Titans (4-4) @ Carolina Panthers (4-3)
Sunday, Noon (CBS)
Rookie Kyle Allen was in fact handed his first professional loss last Sunday against the still undefeated 49ers; San Francisco then defeated the Arizona Cardinals on Thursday Night Football to move to 8-0. After not throwing one pick all season up until last week, Allen added three to his total after being defeated 13-51. Despite the lopsided defeat, Chrstian McCaffrey had a modest performance to his standards, rushing for over 100 yards and a touchdown.
With Cam Newton nowhere near returning from a foot injury, Allen must rebound, but expect a run first attack led by McCaffrey even more so in this one than in past games, especially if Allen fails to recover after last weeks disaster. 
Similar to the Texans and Jaguars, the Titans must win to keep pace in the AFC South. Ryan Tannehill has been playing surprisingly at a near elite level and has jump-started Tennessee's offense. With back-to-back victories since benching former second overall pick Marcus Mariota, Tennessee will continue scoring points on offense and contain McCaffrey enough to earn the victory while holding their standing as allowing the fourth fewest points per game on defense (16.9).
Tennessee wins a one score game.
Titans 21, Panthers 14
Chicago Bears (3-4) @ Philadelphia Eagles (4-4)
Sunday, Noon (FOX)
If the Bears did not have enough to play for losing three straight, they face the team that pushed them out of the playoffs a season ago. We all know how that ended, so it is fair to say more fuel is added to the fire. Although the Mitchell Trubisky experiment remains a colossal failure, the Bears finally decided to run the ball in Week 8 and it paid off. David Montgomery rushed for 135 yards on 27 carries and a touchdown a week after an NFL season low seven attempts versus New Orleans. Head coach Matt Nagy loves to throw, but he must stick to the running game if he wants to save the season with Trubisky unable to relied upon with the football. 
Meanwhile, Philadelphia is fresh off a road victory against the at the time 5-1 Buffalo Bills. Former Bears power runner Jordan Howard ran for 96 yards with two touchdowns, one on the ground and another in through the air. This might not be the day Carson Wentz bounces back in the stat sheet facing one of the league's best defenses a week after a modest performance in less than ideal conditions in Buffalo, but the Eagles clearly have the edge in the quarterback match-up.
Nonetheless, the Bears must win if they want any shot to get back to the playoffs and will snap their three game skid in Philadelphia. Chicago wins a tight one, but my confidence is quickly wavering. 
Bears 23, Eagles 17
Minnesota Vikings (6-2) @ Kansas City Chiefs (5-3)
Sunday, Noon (FOX)
With Patrick Mahomes looking unlikely to face Minnesota, this is not as good of a match-up as it could have been, however, Kansas City still put up a fight last week. Mahomes' replacement, Matt Moore, kept the Chiefs stride for stride with Green Bay for the better part of the game and should do the same again this week. 
With or without their star quarterback, though, Kansas City will have their troubles stopping the Vikings' Dalvin Cook. Once the running game finds holes, Kirk Cousins will have all kinds of success in play-action, which was a major contributor to him being named NFC Offensive Player of the Month in October. 
Vikings win, but Kansas City can make the game closer than expected if Moore turns in a similar performance as last week.
Vikings 28, Chiefs 20
New England Patriots (8-0) @ Baltimore Ravens (5-2) 
Sunday, 7:20 (NBC)
By far the best game of the week, the Patriots head to Baltimore for their first actual test of the season. It has been easily sailing for New England en route to their 8-0 start, but the defense has dominated regardless of the opponent. With a victory over Baker Mayfield's Browns last week, Bill Belichick has now won 21 straight games against first or second year quarterbacks, so the odds are stacked up against second year quarterback Lamar Jackson. If he can win, though, Jackson will have relied on his legs to evade the Patriots' defenders and made timely throws to wear down the opposing defense. Also, Baltimore boasts the league's best rushing attack, where Jackson has heavily contributed to, but Mark Ingram has put together a solid campaign himself.
Baltimore is one of the few teams in the AFC that has a realistic chance to defeat the Patriots, but it remains Tom Brady's league even in his 40's. With that, New England improves to 9-0 heading into their bye week as their offense outplays Baltimore, but Lamar Jackson will not make it easy.
Patriots 35, Ravens 28
About the Contributor
Michael Raupp, Sports Editor
Michael Raupp returns to The Forest Scout for his senior year as a sports editor. He is a member of the boys' cross country team in the fall and track...